Kia's Hamsters Bring Down the Opera House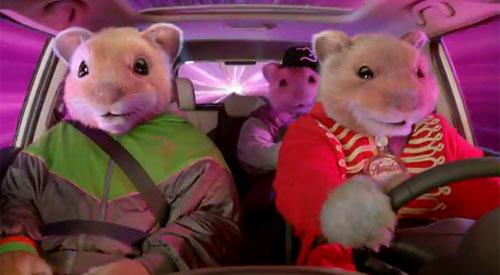 They drive, they rap, they dance, and this year, Kia's hamsters have developed a taste for the fine arts. The automaker's furry mascots are back, bringing the funk — and the
Soul
— to an 18th-century opera house in the newest commercial for the hatchback. Kia has been using hamsters to sell cars since 2009.
The human-size fur balls are a strange blend of cute and creepy, but they work. We're not sure how hamsters make you want to buy a Soul, but whatever they've got is golden: Kia's Soul has historically been a popular car, and sales are up 13% so far this year.
Watch the video below.
Related
2012 Kia Soul Review
Kia Soul: Last Box Standing?
More Kia News on Cars.com