Kia Soul: Last Box Standing?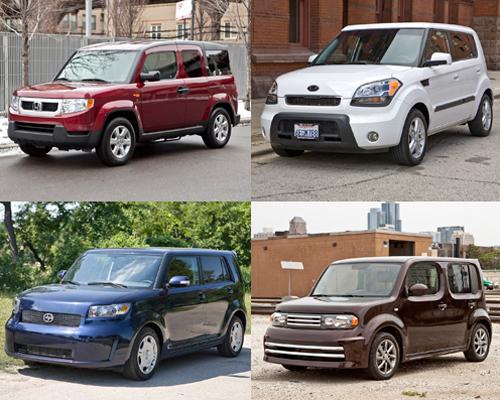 It seemed like the automotive industry was all about thinking inside the box during the last few years, with squared-off entries from Honda, Scion, Nissan and Kia entering the market. Since the midsize Honda Element debuted in 2002, it's been followed by the compact Scion xB and subcompact Nissan Cube and Kia Soul to much initial fanfare and even commercials with lovable dancing rodents.
But is the box-on-wheels party over? It looks like consumers have cooled to the idea of driving such distinct cars. Model-year 2011 was the Element's last, and this past spring Toyota announced it's canceling the xB. Are the Cube and Soul next?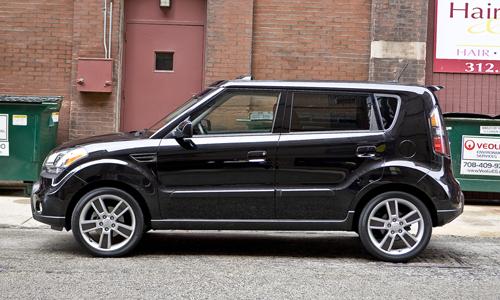 If you follow sales numbers, it's a reasonable guess that one of them is in trouble. It's likely that a lack of change hurt the Element, which remained virtually unaltered from the day it went on sale in December of 2002 through 2011. Weak sales ultimately brought down the xB; they had fallen from a high of about 61,000 units in 2006 to about 17,000 in 2011.

Things look bleak for the slab-sided Cube. Nissan sold only 711 Cubes in June compared with 1,313 the previous June. Sales have plummeted during the last six months, with only 4,085 units sold so far this year compared with 11,492 sold during the first half of 2011. Nissan, however, confirmed that there will be a model-year 2013 version of the Cube, but with a trimmer lineup. The 1.8 base and 1.8 S Indigo Limited Edition trims will no longer be available for 2013, nor will the Cargo Version Package.

The Soul's sales figures are the shining light among boxes. Kia moved 10,199 Souls off dealer lots in June of this year, down from 11,314 units in June 2011, but overall sales from the first half of 2012 are up compared with last year: 63,635 sold so far in 2012 compared with 54,984 sold from January to June of 2011.

Kia has no plans to cancel the Soul. "When we're selling 100,000 of them a year, and this is the second year in a row. ... I'd say it's kind of hard to call it a one-hit wonder. It's crossed over. I think it's a mainstream vehicle," said Michael Sprague, Kia's executive vice president of marketing.

It doesn't hurt that the Soul happens to be one of the most affordable new cars on the market. That might be saving it from relying solely on marketing to niche demographics as attempted by Toyota and Nissan with the xB and Cube.

Tom Loveless, Kia's executive vice president of sales, agrees. "As the market, knock on wood, continues to recover, we see Soul playing a very important pillar role going forward. ... Soul has become somewhat of a halo vehicle for us. It is bringing people into the showroom who we did not see before," he told Cars.com.

Tell us: Is this one trend that should stick around, or are we ready to think outside the box?

Related
Scion xB and xD to Be Discontinued
Research the Nissan Cube
Research the Kia Soul