Volkswagen Beetle Fender Edition Starts at $25,235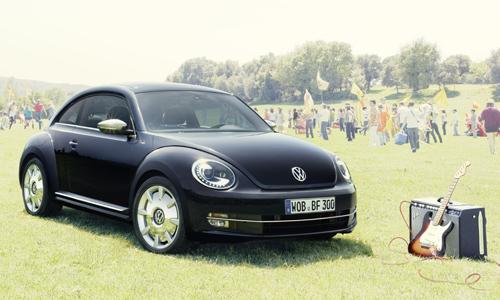 Listen up, audiophiles: When the 2013
Volkswagen Beetle
Fender Edition goes on sale in the next couple of weeks, it'll start at $25,235, including a $795 destination fee.
Apart from the upgraded Fender sound system, additional equipment includes Deep Black Pearl Metallic paint, unique 18-inch alloy wheels, bi-xenon headlights with LED daytime running lights, brushed chrome mirrors and Fender badging on the car's sides. Inside, there's a unique wood dash made to resemble a Fender guitar's sunburst design.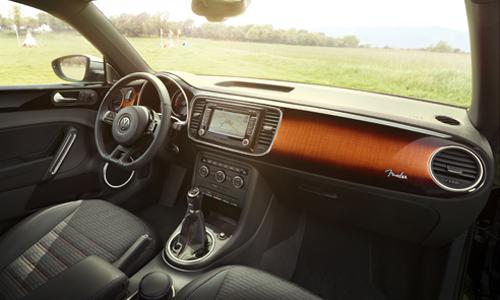 Two versions of the coupe will be offered: the 2.5L Beetle Fender Edition with the five-speed manual starts at $25,235, and it's $26,335 for the coupe with the six-speed automatic. The 2.0T Beetle Fender Edition starts at $28,295 for the manual and $29,995 for turbos equipped with VW's dual-clutch automated manual.
That's a hefty price premium over regular models: Base 2013 Beetle coupes start at $20,590; 2.0T versions at $24,190. All prices include a $795 destination charge.
The Beetle isn't the first car to use a Fender-branded audio system, but it's the first Fender special edition car. Produced by Fender Musical Instruments and Panasonic, the Fender Premium Audio System debuted first on the 2012 Jetta GLI and then the 2012 Passat. In the Beetle, there's nine speakers and 400 watts of power, according to Volkswagen.
According to VW spokesman Corey Proffitt, "the Fender Edition will only be available for model year '13, and we'll have about 2,500 units."
Related
Research the 2013 Volkswagen Beetle
2012 VW Passat Fender Stereo a Welcome Surprise
2012 Volkswagen Beetle Gets the Fender Treatment