Diesel Grand Cherokee to Go On Sale Next Year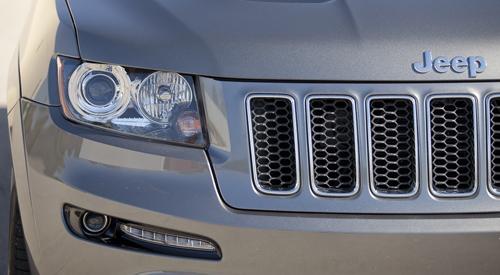 We've been hearing that a diesel-powered
Grand Cherokee
is coming for months; it looks like Jeep is finally making good on the promise. Wards Auto is reporting that it'll be in dealerships at the end of 2013's first quarter.
Engine specs have yet to be released, but a 3.0-liter diesel-powered Grand Cherokee is already sold in Europe. In the U.S., Jeep canceled the Grand Cherokee diesel in 2009; under the hood was a 3.0-liter V-6.
It seems like diesel is the new buzzword lately; many automakers have recently announced plans to add oil-burners to their lineups. Chevrolet's Cruze diesel should go on sale next year, and Mazda just announced plans to sell a diesel version of the redesigned-for-2014 Mazda6 sedan. Audi is also adding several more cars to its already robust diesel-powered roster.
The Grand Cherokee's new engine will make its debut at the North American International Auto Show in Detroit in January, according to Wards.
Related
Diesel-Powered Jeep Will Bow at Detroit Show, Hit Dealers in Q1 (Wards Auto )
Diesel Jeep Grand Cherokee Coming Next Year
Disguised Jeep Grand Cherokee Spotted in Chicago