Toyota Furia Corolla Concept: Photo Gallery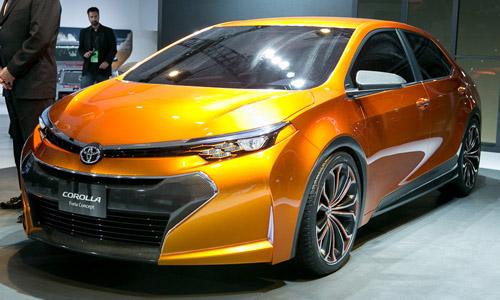 If you look closely at Toyota's Furia Corolla concept, you'll see features that hint at the next version of the automaker's compact sedan. The update is a radical one.
More 2013 Detroit Auto Show Coverage
Compared to the Corolla, the concept is around 2 inches longer, 1.5 inches wider and 1.5 inches lower. It also trades the current model's traditional styling for a more dramatic, aggressive look. Check out the gallery below.