Luxury Wagons Work to Woo Families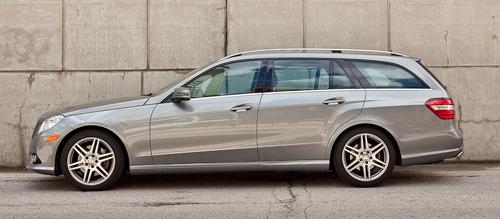 I'm a wagon lover, and I'm not ashamed to say it. If things went my way, I'd have one of those big, wood-paneled ones in my driveway right now. However, most Americans don't share my enthusiasm for the old-school wagon. They have no idea what they're missing out on because today's wagons are often quite luxurious — and lacking in wood paneling.
With many of today's wagons focusing on luxury, these original grocery-getters have gotten pricey. A short list of wagons — Subaru Outback and Volkswagen Jetta SportWagen — can be had for less than $25,000.
Several luxury automakers are doing their best to woo families with high-end wagons, but they're not always as family-friendly as you'd think:
2013 Acura TSX Sport Wagon
Starting price:
$32,755, including an $895 destination charge
Family friendly?
Good, but not great
The TSX wagon is the least expensive in the luxury wagon class, but it's also small inside. If your kids are out of child-safety seats, you can fare well in this wagon, but when I tested the TSX sedan my small family of three didn't have much legroom inside the cabin because of a rear-facing infant seat. The wagon and the sedan have nearly the same interior dimensions. The wagon's cargo area measures 31.5 cubic feet, and it also provides some shallow under-floor storage. Overall, the TSX wagon comes in a little small for heavy-duty family time.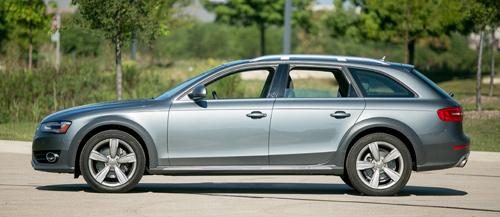 2013 Audi Allroad
Starting price: $40,495, including an $895 destination charge
Family friendly? Not so much
The Allroad, which is all-new for 2013, is both luxurious and athletic. However, this rugged wagon is better suited for off-road duty than strip-mall patrol. While it has seating for five, its snug backseat makes it more realistically a four-seater. The Allroad's cargo area is just 27.6 cubic feet, which comes in as the second smallest in its class when the second row is in use (and what family won't be putting the backseat to use?). While certainly delivering a sublime drive experience for Mom or Dad, whether carpooling or battling the elements, the Allroad doesn't offer many more perks than a midsize sedan when it comes to family friendliness.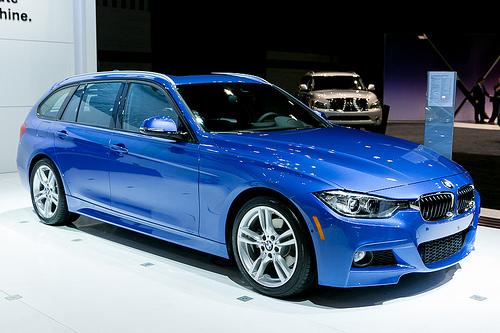 BMW 3 Series Sport Wagon
Starting price: TBA
Family friendly? Too soon to tell
BMW's redesigned 3 Series Sport Wagon will arrive at dealerships this spring. While the automaker hasn't released a lot of information, including pricing, BMW has said it'll be a 328i with xDrive all-wheel drive. The cargo area grows by 10% over the previous generation to 17.3 cubic feet. A power liftgate will be optional, and a diesel version is expected later this year. We'll have to wait to test-drive it to judge its family friendliness.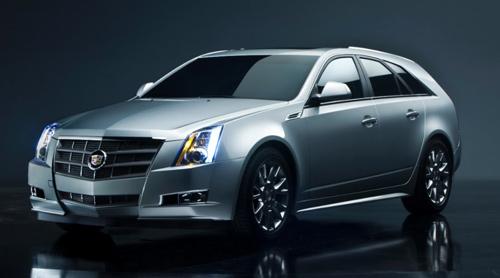 2013 Cadillac CTS Sport Wagon/CTS-V Sport Wagon
Starting price: $43,045/$64,110, including an $895 destination charge
Family friendly? Not so much
You really want the CTS Sport Wagon to be family friendly, you really do. With it, Cadillac offers a smart balance of old-school luxury and modern engineering. Parents will love features like the power liftgate, OnStar and its performance chops. Those looking for thrills on the way to Gymboree will especially have lots to drool over with the CTS-V wagon's supercharged V-8 engine with 556 horsepower. Sadly, the CTS and CTS-V are built more for the gear-headed singletons with sport wagon fetishes than for most families. The wagons don't provide much in the way of fuel efficiency, and they have small interior dimensions for a wagon. However, the cargo area measures 25.4 cubic feet, which is respectable.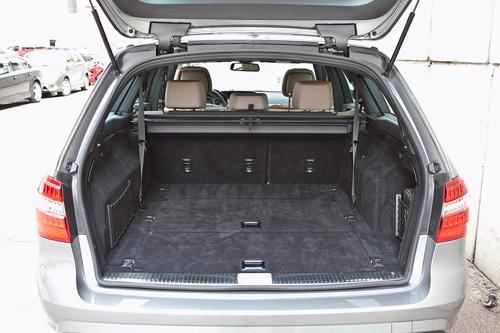 2013 Mercedes-Benz E-Class Wagon
Starting price:
$58,605, including a $905 destination charge
Family friendly:
Heck, yeah (except for the price)!
Oh, the E-Class wagon; what a tease. It fills all family criteria: It seats up to seven, thanks to two rear-facing jump seats that fold into the cargo area floor when not in use. The second row can actually seat three, and it can handle child-safety seats just as well as adults. The cargo area measures 20.5 cubic feet to the top of the backseat, according to Mercedes, but it seems so much larger. It offers a fantastic dual-screen entertainment system for the kids, an amazing massaging driver's seat for Mom or Dad and a more pleasurable driving experience than any crossover or SUV. But that sticker price — it's just not fair!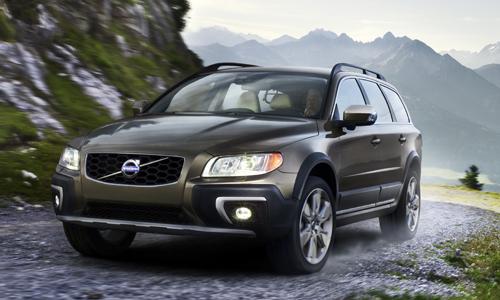 2014 Volvo XC70
Starting price: TBA, but the 2013 model starts at $34,495, including an $895 destination charge
Family friendly: It has lots of potential.
Volvo has teased consumers with some photos and information about the 2014 XC70. This refreshed wagon certainly has the potential to be the ultimate family hauler, but until Volvo releases the pricing information, I'll withhold judgment. The XC70 seats five, and for 2014 the backseat is split 40/20/40, which makes it easier to haul two kids and longer cargo at the same time. The City Safety system, which can stop the car at speeds up to 31 mph if an obstacle is detected, is standard. The cargo space behind the backseat is 20.3 cubic feet, and integrated booster seats will again be optional.
I'm still waiting for that magical wagon that's affordable and still has some luxury (wood paneling optional, of course).
Related
Research Wagons
Why Buy a BMW 3 Series Hatchback When There's a Wagon
More Family News