We Bought a 2013 Honda Civic, And It Wasn't Easy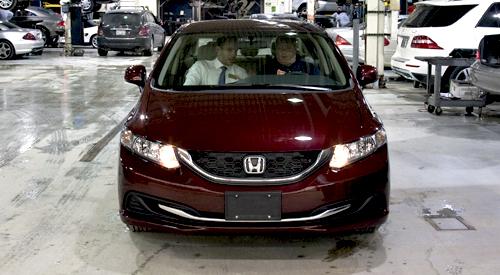 The Cars.com long-term fleet expanded this week with the addition of a brand-new 2013 Honda Civic. We picked the Civic out of dozens of possible new vehicles introduced for 2013 because of the updates that Honda went through to make what is one of the best-selling cars in the country more competitive.
Unlike the silky-smooth purchase of our long-term Subaru BRZ in December, navigating the waters to get the best deal on a more readily available car was quite an adventure.
We encountered "end-of-the-month" issues, potential gender bias and a dealer who wouldn't budge on price. Here's how we finally got our deal.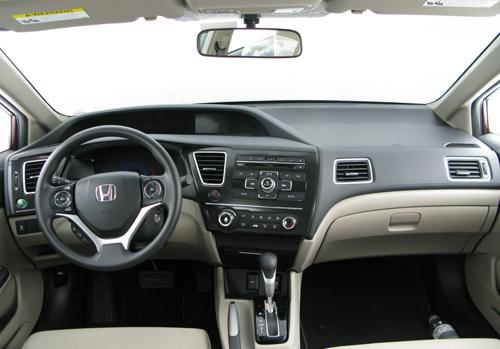 Our first step was to contact a few dealers through Cars.com and see what types of quotes we could get with a self-imposed deadline for a purchase four weeks later.
We were a bit surprised at how aggressive the dealers were; most wanted to make a deal that day, though we shouldn't have been surprised. One Chicago-based Honda dealer stood out as being the most accommodating with a terrific internet price of $17,693.50, including a destination fee. With sales tax and all dealer fees, we were looking at $19,790.63 out the door.
That's 10.4% off the price (a combination of MSRP and destination) for what is a rather affordable and brand-new model. It also happened to be one of the last days of January.
We took notes of all the prices and let the salesman know that we'd keep in touch. During the negotiations, the editor contacting dealers used his real name and clearly stated this would be a company car and that we'd be paying cash. The editor used his personal email address to avoid revealing his link to Cars.com. We didn't want that relationship to influence the deal in any way.
In-person dealership visits
The next week was the beginning of February, and two other editors visited dealerships in person to see if there would be a difference going in blind with no previous online or phone contact.
First, an editor went to a suburban Chicago Honda dealer. He was met by a salesman who quickly tried to determine if it was a 2012 or 2013 model that the editor wanted as well as the color and trim level. The editor and salesman then took a test drive.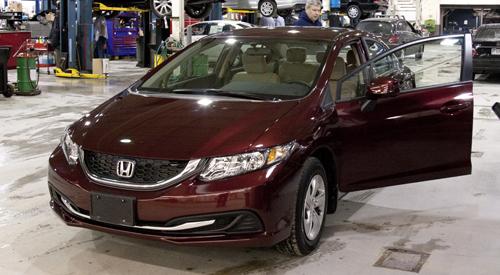 The editor only revealed what the salesman asked of him, so when the negotiations started it was clear he was going to pay cash, had no trade-in and would be paying via a company check.
The salesman pulled out a familiar sheet with four quadrants on it with the MSRP, lease and financing deals all penciled in.
He asked if the full MSRP sounded like a fair price.
The editor replied that he had heard from friends that there were deals to be had.
The salesman crossed out the MSRP and wrote a new number below it ... $100 less and asked if that was a "fair" price.
Our editor looked puzzled at the offer. Without another word, the price was scratched out and dropped another $100.
Thinking this could go on for a while, our editor reported a figure he had "heard of" and wanted something close to that. The figure was a few hundred dollars below the best online quote we had been given a week before.
That's when the salesman got up to talk to his manager.
He came back with a very good price of $17,600 before destination or other fees. The editor smiled and said he was happy with it. They went to look at other colors available on the lot, and the editor said he'd talk it over with his better half.
The salesman asked our editor to come back in to get his business card. A few minutes passed and he returned with a new quadrant sheet with a figure of $17,160 without destination (or $17,950 including destination). That was the price the editor would get if he signed the deal on the spot. He passed.
The entire exchange was a perfectly acceptable negotiation in our eyes and we respected the salesman for his determination. But the price was still $256.50 more than our best quote from the city-based dealer.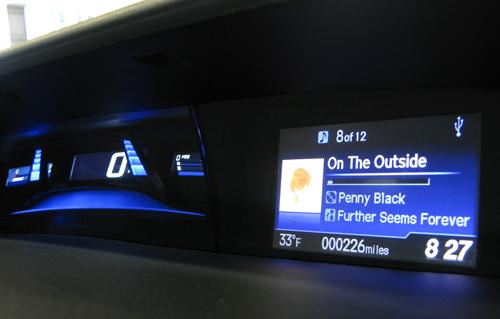 A few days later another editor returned to the same suburban dealer and had a different experience.
She too said that she'd be paying in cash and wanted a test drive and a quote before she left the lot.
She was greeted by a different salesman, who said he'd only been on the job for a few days. After he said that the red color we wanted was only available on the Civic coupe, she believed that he was new to his job. They then took a test drive.
When it came time to negotiate, the salesman couldn't quote an out-the-door price to our editor. She asked for some kind of figure so she had an idea of what to consider. A sales manager was called over and said since she wasn't going to buy the car that day they couldn't quote her a price below MSRP.
The final price they gave her was the full MSRP of $18,965, which was $1,805 more than the deal our other editor had been offered when he left the same dealership.
Price changes again
Back at the office, we as a group were somewhat shocked by this price discrepancy. Before we learned what happened, we would have bought from that first salesman who offered us a good deal. With the female editor's treatment, we decided to go with the city-based dealer that had the slightly more competitive online quote.
When we emailed the online salesman, a different Internet sales representative replied, saying that original deal was only for January and for February, it would be $20,228 out the door, or $437.37 more than our last quote. We asked if they could get closer to the price we had just been quoted in suburbia; the new salesperson said they weren't budging from the price.
That's when another editor who had recently bought a Honda Odyssey forwarded a President's Day sale email from his dealer that quoted a Civic price of $17,659, including destination. We immediately got on the phone. It was President's Day.
We talked with an internet salesperson who said that the price was good as long as we could come in and sign the paperwork that day by 9 p.m.. They didn't have a red one in stock, but said they could get one in a day or two. We didn't even need a deposit check. The out-the-door price was quoted as $19,678.88.
It sounded great. We emailed her some more details along with confirmation of everything she had said to us on the phone.
That's when her sales manager called us back and asked us a few more questions. He said he'd get back to us.
Minutes later, the initial salesperson called us back, apologized and explained that the price was only for cars on their lot at that time and not for one from another dealer's lot. She explained it would actually take from two to four weeks to get a red one.
We hung up agitated, but at least the entire exchange had taken place over a few hours through a handful of calls and emails.
We were left with that city dealer's price of $20,228.
Reaching out via social media
Now what?
That's when we scratched our heads, and social media came to save us. One of our editors had a Twitter acquaintance through his personal network. This acquaintance happened to work at a group dealership that included Honda in Chicago's far Northwest suburbs. We sent him a message to see if we were getting a good deal.
The salesman quickly called back and said the city dealer wasn't giving us a bad deal at a few hundred dollars below invoice. He, of course, told us they had two red Civic LXs on their lot and he'd beat the other dealer's price by $100. The final out-the-door price came to $20,100.
We were so thankful for straight-shooting from a friendly salesperson at this stage that, despite an extra 40 miles round trip to get the car, we decided to go through the Twitter-connected salesperson rather than the confrontational one in the city.
Some paperwork was exchanged via the internet and two days later with our check in hand we picked up the car. It took just 45 minutes to complete the transaction from the time we walked through the door until we had the keys, which was similar to our purchase of the Subaru BRZ. That time included a full walk-through of the car's features and examination of the car to make sure nothing was amiss. The odometer had 18 miles on it.
We learned quite a bit from this experience. Throughout, we leaned toward accommodating dealers and salespeople who clearly spelled out the deal they were offering.
If we hadn't sent that second editor to that suburban Chicago dealership, we would have returned and bought from them without a hesitation.
We'll continue our coverage of the 2013 Honda Civic for the next twelve months. If you have any specific questions you want us to answer please leave them in the comments.