New Audi Wireless Data Plan Averages $15 a Month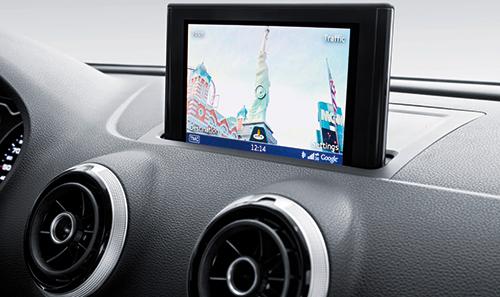 Audi announced a new in-vehicle data plan this week, offering customers 2.5 years of wireless internet services at an average cost of $15 a month. Owners of vehicles equipped with the automaker's Audi connect multimedia system can pay $450 for 30 months of data service or a $30 month-to-month subscription.
The data plan, developed in conjunction with T-Mobile USA, aims to be "the industry's most competitively priced in-vehicle" plan, Audi said in a statement. Users can get real-time news, weather, fuel prices and traffic information; access to Google Earth and Google Voice Local Search; and broadband connectivity for as many as eight mobile devices. For comparison, Mercedes-Benz's website advertises its mbrace multimedia system's base subscription at $280 a year (about $23 a month) with add-on packages offering expanded services and apps for $14 and $20 a month, respectively, or $28 for both.
"Audi and T-Mobile worked closely to develop the new pricing plan based on extensive research and feedback from both dealers and customers," said Anupam Malhotra, Audi senior manager for Connected Vehicle. "The T-Mobile-powered Audi connect service delivers unmatched connectivity to our customers at a rate that will turn their Audi into the ultimate mobile device."
Customers with an existing Audi connect subscription can sign up at a dealership or at www.myaudiconnect.com.
Related
Audi Puts 4G Wireless Into Cars
Read About Other Car Gadgets
More Audi News on Cars.com