Chevy, Buick, GMC Add Two Years of Free Service on New Cars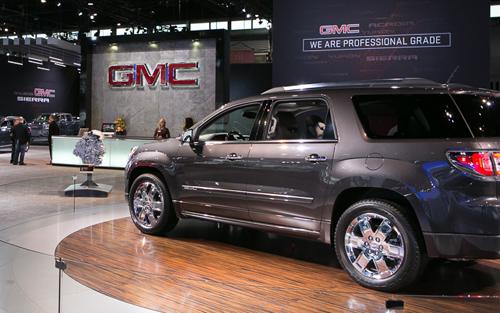 Car shoppers just received added incentive to consider a new GM vehicle. The company announced this morning it will add two years of complimentary service to most new 2014 models from Chevrolet, Buick and GMC. Cadillac already has such a program in place.
Chevrolet becomes only the second full-line brand that offers such a plan, joining Toyota. That company added a new-car maintenance program after it was set back by the unintended acceleration recalls of 2010. Volkswagen also offers a three-year/36,000-mile maintenance program that includes four scheduled services. Nearly every premium and luxury brand offers some form of complimentary maintenance plan.
The new GM plan covers "an oil and filter change, four-wheel tire rotation and a 27-point vehicle inspection based on what's called for in the vehicle owner's manual maintenance schedule and oil life monitoring system," according to the automaker's press release.
Depending on the vehicle this plan could cover very few visits. In the 2013 Chevrolet Sonic's owner's manual, there are only two such services called for at 12,000 and 24,000 miles. An oil change is not necessarily included if the oil levels and quality is deemed acceptable by the dealer.
Owners must have the vehicles serviced at a dealer, and some cars, including performance and alternative-fuel models, will have a different plan.
"Some alternative-fuel vehicles do not include oil changes, and some performance vehicles do not include tire rotations when that service is not recommended. The program covers up to four service visits in the 24-month period, and is fully transferrable to subsequent owners. Customers who have already purchased or leased a 2014 model year vehicle will receive the scheduled maintenance program."
GM has a similar program for certified pre-owned vehicles that debuted in 2011. The automaker and others such as Dodge have also offered free-maintenance programs as incentives that were available for only a short time.
GM hopes this move will add value to its new car lineup, which has undergone a significant overhaul since its 2009 bankruptcy. Would a free maintenance plan like this influence your car shopping? Tell us in the comment section below.
Related
Toyota, Scion Add Free Maintenance Programs
GM Adds Two Years Free Maintenance to Certified Used Cars
More Maintenance News and Tips