Quarterly Ownership Cost of Cars.com's Honda Civic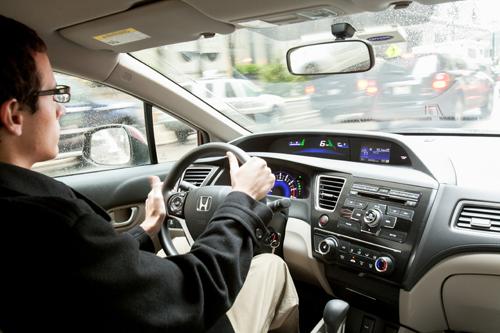 Cars.com's long-term 2013 Honda Civic LX has chugged through three months and 4,400 miles of ownership, only requiring us to whip out the plastic for refueling. The overall gas bill of $541.59 is a small addition to the $20,100 out-the-door price for our automatic transmission Civic LX. See our gas mileage reports on the Civic here for more information on gas mileage, range and average fill-up cost.

We're also keeping an eye on the oil life monitor that notifies us of the Civic's first service. Currently, there's 40% oil life remaining; the onboard maintenance minder alerts us at 15%. At that time we should be due for an oil change, tire rotation and inspection, according to the owner's manual. The first service will be an out-of-pocket expense.
Editor's Note:
This story has been corrected to properly identify our test car as an LX model.
Related
Why I Drive the 2013 Honda Civic Like a Hybrid
What We Miss in Our 2013 Honda Civic LX
We Bought a 2013 Honda Civic, And It Wasn't Easy