Cars.com's BRZ Gets its First $76 Oil Change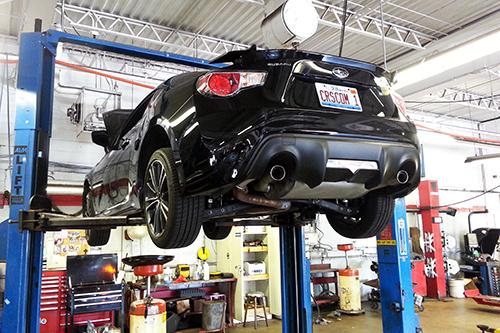 Subaru's first recommended service for our long-term 2013 Subaru BRZ just rolled past at 7,500 miles, which meant it was time for the BRZ's first oil change and tire rotation. Our BRZ has been relatively trouble-free so far with the lightweight aluminum hood only being popped to fill the washer fluid and to
diagnose a chirping sound
, which has yet to be fixed as we wait on parts to arrive.
Follow Our Long-Term Test Fleet
The first oil change totaled $75.96 for swapping six quarts of the recommended 0W20 synthetic oil, replacing the oil filter as well as the drain plug gasket and inspecting parts for wear. The cost was out of pocket because our BRZ didn't come with included maintenance like its Scion FR-S twin, which has two years or 25,000 miles of complimentary maintenance. Even so, the oil change's price isn't as jaw-dropping once you consider that they occur every 7,500 miles or seven-and-a-half months, whichever comes first. That's less frequent than the traditional 3,000-mile/three-month recommendation, which is becoming a relic.
Each quart of the low-friction 0W20 synthetic oil cost $7.69, for a total of $46.14, while the oil filter tallied in at $8.95 and the oil drain plug gasket was $1.25. The remaining $19.62 included labor, tax and environmental fees/shop charges. We skipped the recommended tire rotation because our factory summer tires received a break for the first five months while the BRZ rode on a dedicated set of winter tires; the current summer tires only have roughly 3,000 miles on them. Rotating the tires would have been an additional $19.99, though a coupon on the dealership's website would have cut the cost when paired with an oil change. The dealership's service department website almost always has maintenance coupons and specials.
Scheduling an appointment for the first service was as simple as visiting a local dealership's website. The service department's online calendar lists available spots and requires year, make and model info plus a brief description of the desired service. I took the car to my local dealership instead of the dealer we bought the car from because we came up on 7,500 miles faster than expected.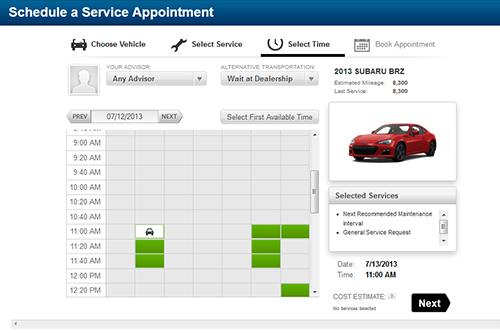 Our appointment was made on a Friday afternoon for Saturday morning. The oil change and inspection took an hour, as promised, and while we waited other customers and dealership employees were curious about the car, asking, "That's a Subaru?" or, "Is it fast? It looks fast." Yes, it's a Subaru, and, no, it's not fast.
Our first recommended service was painless except when the BRZ went through a complimentary car wash despite a request to skip it. The BRZ was squeaky clean after being washed the night before, so there was no need for a car wash at the dealership. What made it painful was our Crystal Black Silica BRZ was left outside in the sun without being dried after it was washed, leaving water spots burned on the paint. Leaving the dealership with a dirtier car than when it arrived is an annoyance for most people, but we suspect BRZ owners are a little more discriminating about the cleanliness of their cars.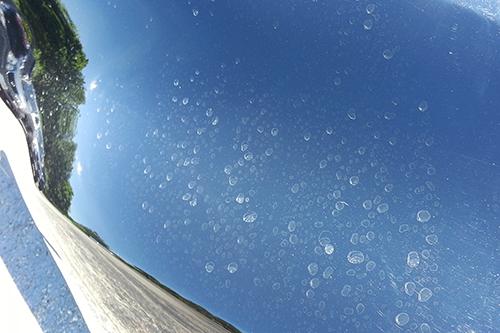 Related
New Noises Lead to Dealership Visit for Long-Term Subaru BRZ
Half-Year Ownership Cost of Cars.com's Subaru BRZ
2013 Subaru BRZ Review