Sports Car Commuting: 2013 Subaru BRZ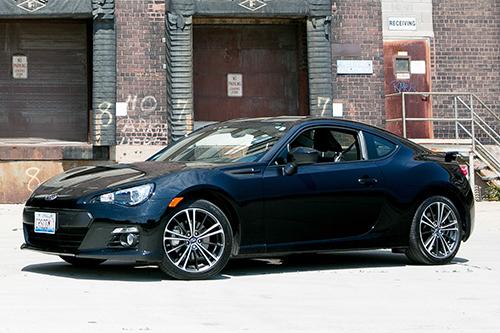 There's one aspect we all agree on regarding our long-term 2013 Subaru BRZ: It's an absolute riot to drive, which is perhaps the strongest reason why the $26,000 sports coupe took top honors as Cars.com's Best of 2013 winner.

The BRZ remains fresh and fun for drivers who rotate into the car one or two nights at a time as is the norm for our editorial staffers who drive dozens of new cars a month. But we wanted three editors with grueling commutes to drive the BRZ for a week straight in an effort to unearth the strengths and weaknesses of using it as a primary car.

Would the BRZ's charm with a six-speed manual transmission be lost commuting up to 90 minutes each way in rush-hour traffic?
Common themes emerged as we took a closer look at living with the BRZ day-to-day. Seating comfort undoubtedly plays a large part in making a comfortable driving experience. One person's idea of the perfect seat may be a trip to a chiropractor for someone else, but the BRZ's highly bolstered sports seats — Alacantara simulated suede and leather trimmed on our Limited trim level — proved more than satisfactory.
"My biggest surprise was the front sports seat's exceptional comfort after 800 miles, including a six-hour round-trip voyage backed up by a few days of rush-hour commuting," says Cars.com editor Joe Bruzek. "I could have easily gone another 800 miles in the BRZ immediately after."
Cars.com Managing Editor David Thomas agrees, "I was a bit surprised at how sore I wasn't when driving the BRZ."
Perhaps the million-dollar question was how drivers would deal with the six-speed manual transmission in the grind of bumper-to-bumper traffic. The BRZ would be nothing more than a weekend toy if the clutch is too stiff or the car had poor low-speed characteristics.
"The clutch pedal is light and even after an hour's worth of stop-and-go driving it hadn't become annoying," says Hanley, whose commute is largely stop-and-go traffic. "The shifter has a great feel, too."
Thomas' commute of 23 miles each way is roughly 15 miles of bumper-to-bumper traffic. "That type of driving can be taxing on the left leg, but luckily, the clutch is light enough that even after five straight days of this commute I wasn't sore," says Thomas. "That is one of the beauties of the BRZ, and why it does indeed make a great daily driver."
Bruzek's commute of 35 miles takes an average 90 minutes each way.
"The clutch and shifter are buttery smooth and easy to drive," he says. "It's such a perfect execution of short throws and precision that I'd have transmission envy of every manual BRZ and [Scion] FR-S out there if we bought the automatic."
A six-speed automatic transmission is optional, but the manual is what we'd recommend, especially now.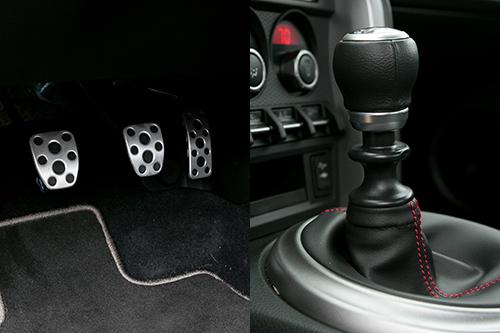 Still, living with the BRZ has its detractors. Not everyone was sold when asked if the BRZ could be used as a daily driver.
"I'm skeptical," says Hanley. "One of the BRZ's defining qualities is its ability to transform an otherwise mundane commute into your personal Grand Prix, but this has its tradeoffs."
Those tradeoffs come in the price paid for a stiffly sprung suspension and tight chassis — defining characteristics of the BRZ as one of the best bang-for-the-buck sports cars.
"The BRZ's ride quality over sketchy roads is rough enough to be unsettling after a full meal," says Bruzek. "The ride isn't unlivable, but there are moments over washboard roads where I wished I was driving our long-term Civic instead."
Multiple complaints emerged around noises made by the BRZ, including under the hood, inside the cabin and overall wind and road noise.
"When you're putting the mundane miles on the BRZ it just doesn't sound good," says Thomas. "That goes for the unnatural sounding engine piping into the cabin to the extreme amount of road noise emanating from what seems like directly beneath your seat as well as behind you."
"I think extra sound-deadening material would go a long way toward making this car a more comfortable daily driver without diluting its agility," Hanley added.
The solution for these noises isn't as easy as cranking the stereo's volume. Bruzek is ready to yank the troublesome stereo for a replacement.
"That stereo would be gone in a weekend if I had to commute daily. It's distracting, glitches frequently and is hard to use while driving without real buttons or steering-wheel audio controls," he says.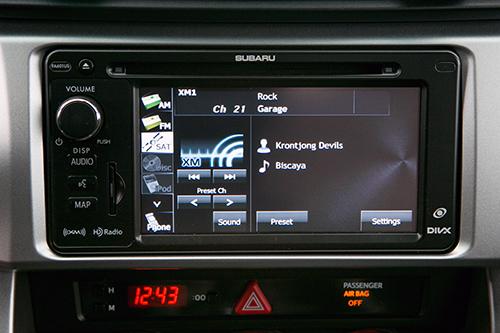 Despite the BRZ's annoyances during commuting, they were simply annoyances and not deal breakers. There's no reason the BRZ couldn't be used as a primary commuter. Well, there's one reason, according to Thomas.
"We have two certified car-seat technicians on staff and they could not get a satisfactory fit with the three car seats we use to test new vehicles that come into our fleet."
Larger sports coupes can fit child-safety seats, though few in the same price range have the dedicated sports car factor of the BRZ. As a pure commuter, however, there were few reasons that would keep us from doing it all again.
"I was comfortable, saw decent gas mileage and enjoyed every second of open road I could find," Thomas says.

Related
Tracking the Fuel Economy of Cars.com's 2013 Honda Civic, 2013 Subaru BRZ
Half-Year Ownership Cost of Cars.com's Subaru BRZ
Subaru BRZ's Touch-Screen, Navigation Need a Reroute