"How can I replace my owner's manual?" 
Anonymous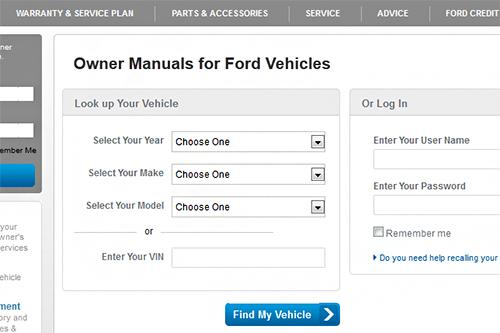 A growing number of brands provide electronic versions of owner's manuals online, including Chevrolet, Dodge, Ford and Toyota, to name a few (see below for links to those owner's-manual pages). You may have to register online with your vehicle identification number to get access, but you will be able to browse the manual, download it to your computer as a PDF file and print specific pages you would like to have on hand. The brand sites generally also have warranty information and maintenance guides available.
For a hard copy, you could start by calling dealerships to see if they just happen to have one lying around (highly unlikely) and ask how you go about getting a replacement. You also could try the customer service department for the vehicle manufacturer, which is listed in your owner's manual. Oops, sorry. That's no longer a good option, is it? Instead, look online at the brand website (such as www.buick.com or www.toyota.com) for a toll-free customer service number or get it from a dealer. You could beg for mercy and ask for a free one, but you will likely have to pay for a replacement.
A company called Helm Inc. based in Plymouth, Mich., offers replacement owner's manuals for Ford, GM, Honda, Hyundai, Jaguar, Mitsubishi and Toyota vehicles. Prices vary and typically are $30 or more. Manuals for some vehicles are available on CDs.
A less-expensive source might be eBay, where just about everything imaginable is for sale, including gently used owner's manuals.
Have a car question you'd like us to answer? Send us an email at tips@cars.com, or ask in the comments below.
Related
Chevrolet Online Owner's Manuals
Dodge Online Owner's Manuals
Ford Online Owner's Manuals
Toyota Online Owner's Manuals