2013 Jaguar XF: Family Checklist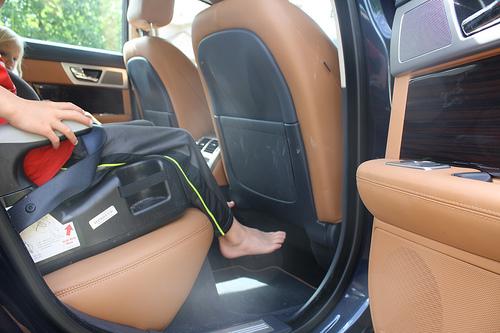 Cars can impact how we feel about ourselves, and when it's good, it can be thrilling. That's certainly true with the 2013 Jaguar XF. It made me — an overwhelmed minivan-driving mom of three, wife of one and servant to all — feel like a million bucks. As for my three little ones, even they were impressed by its elegant feel. The pronounced silver Jaguar ornaments on the steering wheel and hood are always popular with the small set.
The XF isn't perfect, but it's got a lot going for it and given the increased sense of self-worth it gave me, a price of $69,045 almost seems like a bargain.
Even the XF's drive seems luxurious. The 340-horsepower, supercharged 3.0-liter V-6 engine that I tested accelerates effortlessly and gears shift smoothly. There is an Eco mode that turns the engine off when idling at stoplights or in heavy traffic.
Exterior styling is long and lean for aerodynamics, which is great in theory, but contributes to diminished interior headroom. At 5 feet 9 inches, I knocked my noggin a few times getting out of this car. As a sedan, it's low enough to the ground for kids to climb in and out of unassisted, though the heavy doors might give smaller ones some trouble.
The cabin is full of soft-to-the-touch materials with air vents and a gearshift that automatically rise and fall in synchronicity every time you turn the car on and off. With its touch-screen, the center stack is surprisingly intuitive, which makes streaming music or getting directions a breeze. Optional features such as three-stage ventilated front seats and a power rear sunshade all sweetened my test car's already delectable interior.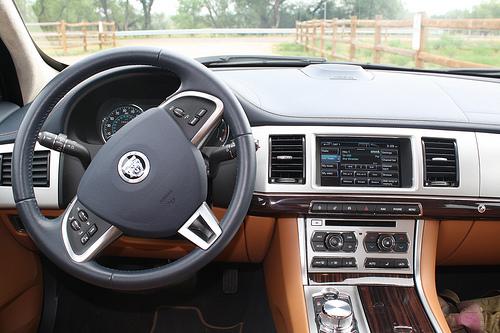 Legroom is plentiful throughout the cabin, and I could almost fit three child-safety seats across the backseat. My kids' car seats are bulky, but I bet slimmer models might be able to do it. The two sets of lower Latch anchors are found in discreet slits in the seat leather and are easy to use.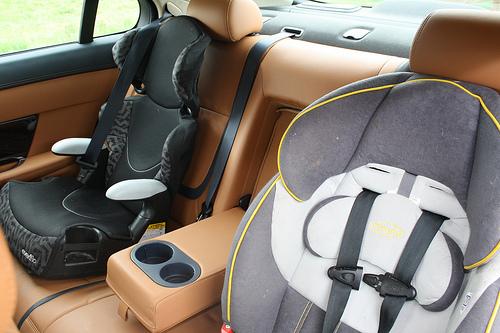 The optional 60/40-split rear seats have a pass-through for skis or other long items. The 17.7-cubic-foot trunk has a smallish opening, but it manages to fit all of the gear you might need for a long weekend away. Larger strollers might be another matter, though.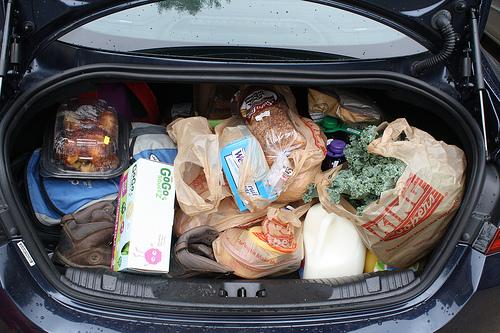 For me, the XF was all about the metamorphosis. It hit me one Friday evening en route to date night with my husband. With the sunroof open, music blasting and a winding road in front of me, I felt completely removed from the overwhelmed minivan mom I play in real life. The XF works as a family sedan, but I'd rather enjoy the XF without my kids. I adore them, but everybody needs a little time away and being away in the XF is a delight.
Related
Research the 2013 Jaguar XF
2013 Jaguar XF Expert Review
More Family News