Study: Parents Admit to Driving Unbuckled Kids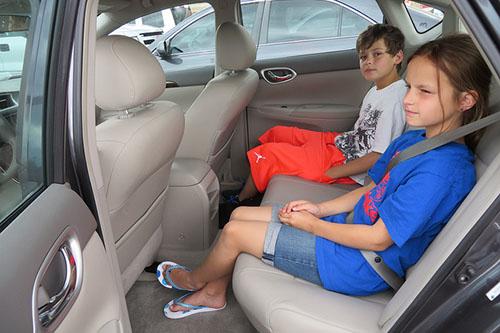 During Child Passenger Safety Week, Safe Kids Worldwide announced the shocking results of a GM Foundation-sponsored study that found that 1 in 4 parents admits to driving on occasion with children unbuckled in their vehicles.
More Child Passenger Safety Week Coverage
Online study participants admitted to occasionally driving with their kids unbuckled:
While driving overnight and wanting their child to sleep comfortably in the car
When they felt too rushed to take the time to make sure everyone in the car was properly buckled
Or most shocking of all, as a "reward" to their child for something
The 1,002 online survey participants — parents or caregivers of children 10 and younger — also admitted to allowing their kids to ride unbuckled while driving through neighborhood streets close to home.
While it appears to be a common misconception that this last behavior is safe and acceptable, according to Kate Carr, president and CEO of Safe Kids Worldwide, "Statistically speaking, 60 percent of all crashes involving kids occur within 10 minutes of the child's home."
Another surprise the Safe Kids study found was that younger parents, those with more education, more affluence and male participants were more likely than other participants to take a risk involving the buckling (or lack thereof) of their child or children in the car.
So how do we as parents enforce the buckling-up rule, even when encountering resistance from our kids? I'd suggest we simply put on our big girl/boy pants and be the parents. GM auto engineer and Child Safety Global lead Julie Kleinert is a little more tactful with her advice. As a mom of four and grandparent of two, Kleinert suggests the most effective way of making sure kids are buckled every ride, every time is to be consistent and never deviate.
"When you're consistent [with buckling] you will also see less resistance from kids," she said. She also reminds us not to assume that other families who occasionally drive with your kids in the car have the same rules and consistency in the car. "Make sure they know you want your child buckled up every time," she added.
Related
Child Passenger Safety Week: Resource Guide
More Safety News
Car Seat Checks