Does Your Car Have a Name?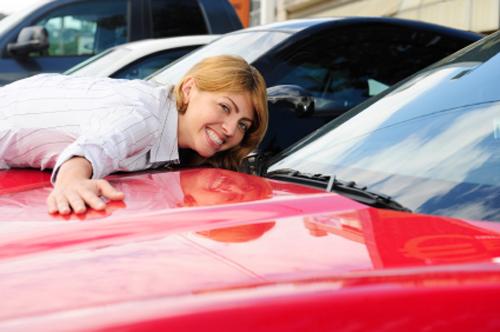 My grandma has a new special someone in her life: a 2013 Buick Verano she affectionately calls Veronica. The new sedan replaced Mindy — that is, Mindy Malibu. The fact that Grandma names her cars is cute, but also a bit weird. Turns out, however, she's not alone. According to a Nationwide Insurance survey, plenty of drivers name their cars.
The insurance agency polled 1,082 U.S. car owners and found that:
Nearly 25 percent of U.S. car owners have a special name for their car.
More than 31 percent were inspired by the vehicle's color and appearance.
Car owners ages 18-34 are significantly more likely to nickname their cars (36 percent).
Women are more likely to have a nickname for their cars than men (27 percent versus 17 percent).
More than one-fourth (26 percent) of those surveyed think of their car as a girl, with women more likely to have a "baby" girl.
Men are more likely than women to name their car after a famous/historical person (9 percent men versus 4 percent women) or a character in a movie (10 percent men versus 4 percent women).
The insurance company's survey is part of its "Meet My Baby" contest. Vehicle owners can visit http://meetmybaby.nationwide.com to submit their car's name and picture; five winners will get a $2,500 gas card, and the grand prize winner will take home $5,000 for a road trip. The contest runs through Nov. 3.
Now it's your turn to fess up; tell us in the comments section below what you call your "baby."
Related
Survey Says: Spouses Lie About Dings and Accidents
Study Finds Women Are Better at Parking
Survey: Texters Make Most Annoying Drivers