Top 10 Best-Selling Cars: September 2013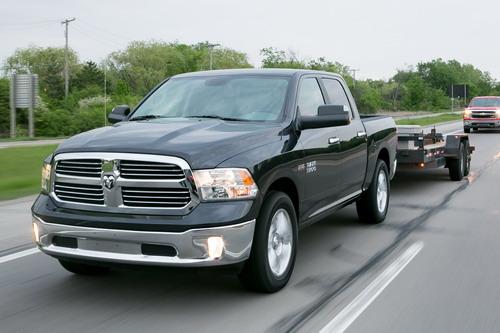 The federal government may have shut down for the first time in 17 years, but that didn't keep automakers from reporting sales. With the largest seven automakers reporting numbers, September new-car sales fell 5%.
Chrysler stayed roughly flat as an 8.4% bump in Ram pickup truck sales offset losses from the group's Jeep and Fiat brands. Ford rose slightly, while Toyota and Nissan saw small losses. Larger losses came at Honda (down 9.9%) and Hyundai-Kia (down 13.9%, mostly due to a 21% plunge at Kia). GM fell 11% from losses at Chevrolet and GMC, including full-size pickup sales. The Chevrolet Cruze plunged 50.6% versus a strong September 2012 as lower inventory played against higher incentives for the compact sedan, which has encountered fierce competition since it hit dealerships three years ago. Other small cars faltered, too: The Honda Civic and Dodge Dart had decent months, but the Ford Focus, Mazda3 and Nissan Sentra saw double-digit losses despite redesigns for the latter two. Toyota Corolla sales stayed flat despite a redesign, too, and the Volkswagen Jetta fell 9.8%.
But don't let all the doom and gloom conjure up 2008 all over again. The industry had a strong September 2012, and compact cars in particular soared as the national average for a gallon of regular unleaded gasoline hung in the $3.80 range. Fast forward to today — where the prospect of military action in Syria
has subsided
and a
relatively quiet
Atlantic hurricane season has kept oil refineries at unfettered capacity — and gas prices spent most of September in the $3.40s and $3.50s.
Shoppers have cooled on fuel-efficient small cars, but they didn't exactly flock toward large SUVs and pickups. The updated Dodge Durango saw sales gains, but the Ford Explorer stayed roughly flat and three-row crossovers from GM, Toyota and Honda combined for an 11.6% loss. What's more, full-size pickups gained just 0.7%. Is the housing rebound plateauing? After months of steady increases, housing starts have plateaued through the summer, census data show.
Still, automakers remain optimistic. "We expect a strong finish to the year and more growth in 2014 thanks to new products and a healthier economy," GM's U.S. sales chief Kurt McNeil said in a statement. Bill Fay, Toyota division group vice president, meanwhile, pointed toward strong industry fundamentals – confident consumers and low interest rates — as reason to believe automakers can finish the year strong.
Consumers saw rising MSRPs but higher discounts through most of the summer, a trend that continued in September. The average new car transacted for $32,730 in the first half of the month, according to CNW Marketing Research. That's up only 0.9% over September 2012's $32,425.
Here are September's top 10 best-selling cars:
Related
Top 10 Best-Selling Cars: August 2013
Government Shutdown Puts Brakes on Car Recalls
More Industry News