2014 Land Rover Range Rover Long Wheelbase: Up Close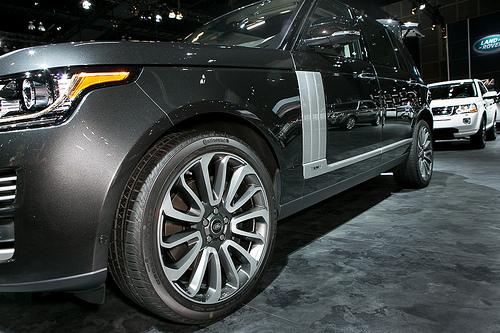 Land Rover's new long-wheelbase Range Rover has a backseat so massive that it makes this 6-foot-tall writer feel like I'm sitting in a high chair with my feet dangling off the seat's edge.
More 2013 Los Angeles Auto Show Coverage
Stretching the Range Rover's wheelbase adds an additional 7.3 inches of rear legroom, which is substantial enough to make anyone feel like an executive, but Land Rover didn't stop there.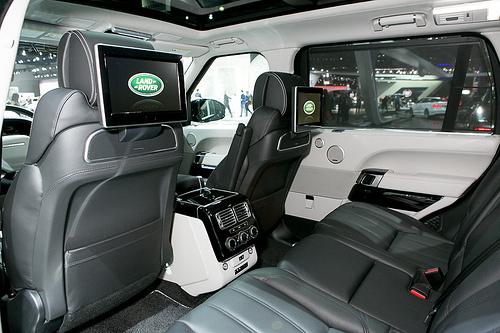 The backseat is a whole new experience with more technology, comfort and convenience features. I may as well have been sitting in a private screening room with the dual 10.2-inch entertainment screens and Meridian sound system pointing speakers at me from multiple directions.
Then add the newly available massaging rear seats, Executive Class Package with additional seating recline, deployable leather tables, USB charge ports and I'll plug my gear in and work the remainder of the week from the backseat of the Range Rover Long-Wheelbase.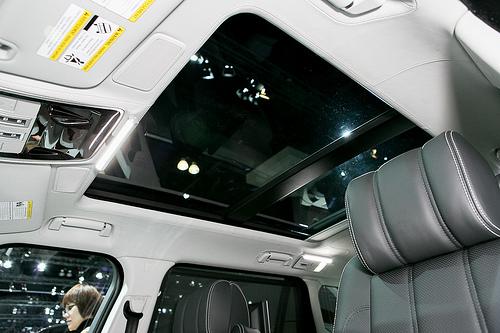 Along with the massive backseat comes a massive rear door. I had to lean halfway out of the car to close the wide-swinging door. Chances are, however, chauffeured backseat riders won't have to open or close the doors themselves very often.
The Range Rover Long-Wheelbase that I inspected and is pictured here starts at $106,195, including an $895 destination fee. A top-of-the-line Autobiography Black version starts at $185,000.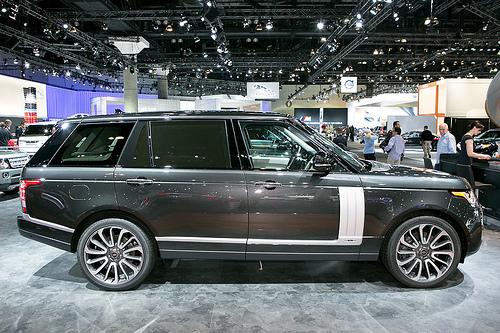 2014 Land Rover Range Rover Photo Gallery