Electronic Tolling Turns 20 in Illinois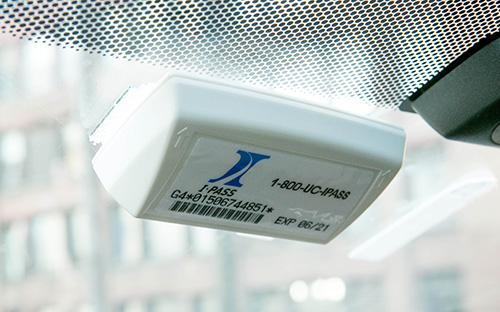 On Nov. 18, 1993, your dial-up internet service from America Online would inform you that "You've got mail!" Northern Siberia recorded a record cold temperature of minus 55 degrees Celsius. And Jim Varney's last theatrically released Ernest movie, "Ernest Rides Again," was in its debut week at No. 16 with an opening gross of barely more than $900,000. OK, so it isn't the most nostalgic of historic dates in many respects. But for regular users of northern Illinois' toll-road system, this day two decades ago did mark the advent of something that made the daily commute a little smoother: the I-Pass.
The small, white, plastic transponders registered their first tolls this morning in 1993, allowing motorists to pay electronically as they breezed through open-road tolling lanes at highway speeds — or, at least, whatever speed Chicago-area traffic congestion would allow. The device was first used on the North-South Tollway (now called Interstate 355) and in 2013 boasts the industry's highest percentage of customers who pay tolls electronically along the Illinois Tollway's 286 miles of roads in a dozen northern Illinois counties, according to the Tollway. Illinois' system is part of the E-ZPass network that crosses 15 states.
"Today, the Illinois Tollway operates the largest open tolling system in the nation, with more than 2.2 million daily toll transactions," the Tollway said in a statement. "More than 86 percent of all transactions are I-Pass transactions from more than 4.8 million transponders in vehicles throughout Illinois and across the U.S."
I-Pass users get a 50 percent discount compared with cash customers and save an estimated two hours a week of travel time. The device is compatible with the E-ZPass toll-road system, which includes the Chicago Skyway and Indiana Toll Road; the combination of the two systems makes it the largest interoperable toll network in the world, the Illinois Tollway stated.
Related
Texas Opens High-Speed Toll Road
Would You Pay for Better Roads?
More Car Gadgets News on Cars.com