Top 10 Best-Selling Cars: October 2013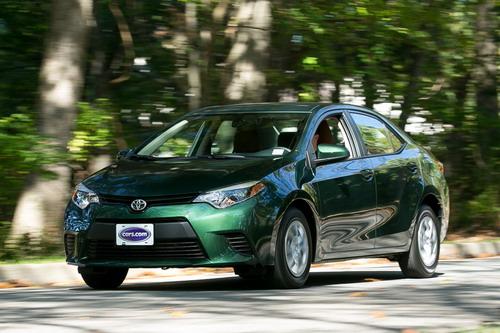 As experts largely predicted, car shoppers shook off any hesitation from the federal government shutdown and bought enough new cars in the second half of October to drive the auto industry up about 11 percent by Halloween, judging by numbers from the largest seven automakers.
The Detroit Three led the pack, with sales up 13.9 percent. Nissan, Toyota and Honda gained 9.5 percent, while Hyundai-Kia were nearly flat with a 0.6 percent increase.
"Consumers showed resiliency in October with steady auto sales despite headwinds caused by the government shutdown," Toyota division GM Bill Fay said in a statement. Sales for the automaker's best-selling Camry ebbed, but a redesigned Corolla lifted Toyota's numbers. Honda saw a larger boom in the Civic, while shoppers shied away from the Accord; both cars had a strong October 2012. Nissan's popular Altima, meanwhile, fell 11.5 percent.
If Japanese family sedans faltered, it's because shoppers preferred their Detroit counterparts. Sales flew to 71.3 percent for the
Ford Fusion
, while the
Chevy Malibu
added 63.5 percent, despite both cars having stable or lower incentives versus year-ago levels.
Their compact siblings had different fortunes. The Ford Focus and Chevrolet Cruze combined to fall 16.7 percent despite higher incentives on both. Both cars had a stellar October 2012, and gas prices fell 40.2 cents in the past year, according to the U.S. Department of Energy. Without the sting at the pump, fewer shoppers saw the need for Detroit's high-mpg compacts, but they still headed for redesigned or updated competitors from Toyota, Honda and Nissan.
GM sales vice president Kurt McNeil noted an uptick after the shutdown ended, which culminated in GM sales increasing 15.7 percent. Crosstown rival Ford gained 14 percent. Chrysler had a "choppy start" to the month, sales chief Reid Bigland said in a statement, but thanks to its best-selling Ram pickup climbing 18.3 percent, plus an 11.6 percent gain for the Dodge brand as a whole, the Detroit automaker ended the month up 11 percent. (Chrysler's U.S. sales encompass the Chrysler, Dodge, Jeep, Ram and Fiat brands.)
Pickup trucks keep rolling, too. Detroit's trucks and an updated Toyota Tundra brought full-size pickup sales up 11.7 percent, and that was versus a pretty good October 2012.
Overall total incentives jumped more than $700 per car between early October and the full year-ago month, CNW Marketing Research says. But rising MSRPs continued to raise transaction prices, and the average new car sold for $32,921 during the first half of the month. That's up $622, or 1.9 percent, versus October 2012's average, the firm says. Used-car prices have spent the past season on the upswing, and consumers no doubt feel the squeeze – but some relief comes at the gas pump, in ebbing unemployment and an improving stock market.
Here are October's top 10 best-selling cars:
Related
Top 10 Best-Selling Cars: September 2013
How Much Will the Shutdown Affect Auto Sales?
More Industry News