2012 Saw Gains in New-Vehicle Fuel Economy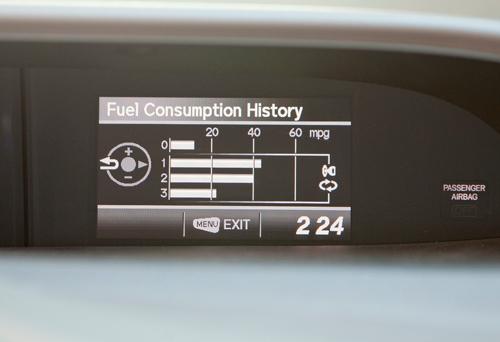 According to the EPA, the fuel-economy average of light-duty new vehicles continues to climb, with model-year 2012 vehicles achieving an all-time high of 23.6 mpg. The average represents a 1.2 mpg gain over model-year 2011 cars and trucks and is the second largest annual increase in the last 30 years.
In its new report, the EPA says fuel economy has increased in seven out of the last eight years, and it partially credits the availability of new powertrain technology. An increase in gasoline direct injection engines, turbochargers and advanced transmissions are making for more fuel-efficient vehicles. "Consumers can choose from five times more car models with a combined city/highway fuel economy of 30 mpg or more, and from twice as many SUVs that achieve 25 mpg or more, compared to just five years ago," the agency said in a statement.
It also cites President Obama's National Clean Car Program standards for the gain. The administration's program aims to double fuel economy standards by 2025 and cut greenhouse emissions in half. The EPA says the program will save the U.S. $1.7 trillion dollars in fuel costs and 12 billion barrels of oil as well as result in an average fuel savings of around $8,000 per vehicle by 2025.
The EPA projects that model-year 2013 vehicles will also see gains; though the final numbers aren't in yet, the agency expects that fuel economy will be up by around 0.4 mpg.
Related
Survey: 40 Percent of Households Could Use EVs
How to Reduce Fuel Consumption
More Fuel-Efficiency News