2014 Acura MDX: Family Checklist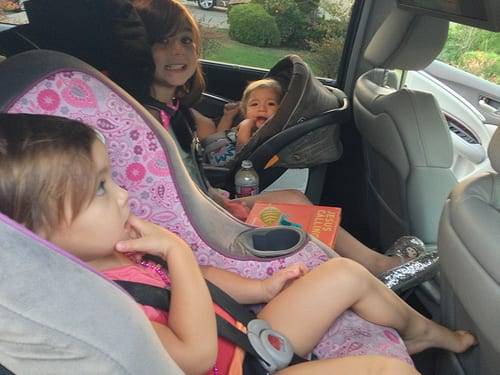 With three young children in child-safety seats, I rock my minivan pretty hard. After all, it is the only type of vehicle that has ever served all of my family's needs. Well, that is until the 2014 Acura MDX pulled up into my driveway.
I was shocked that this sporty crossover had a second row that was large enough to fit all three of my kids' car seats — a major win in my book. Combine that with decent fuel economy, seating for seven and an impressive driving experience and the 2014 Acura MDX managed to hit that crossover sweet spot that has eluded me for years.
My test car, the MDX SH-AWD with Advance and Entertainment packages, has a 3.5-liter V-6 engine that produces 290 horsepower. To say the MDX was more fun to drive than my usual minivan is the understatement of the year. The ride quality was superb, and it handled the mean (suburban) streets of Orange County, Calif., with ease. For such an exciting drive, I was pleasantly surprised by its fuel economy of 18/27 mpg city/highway.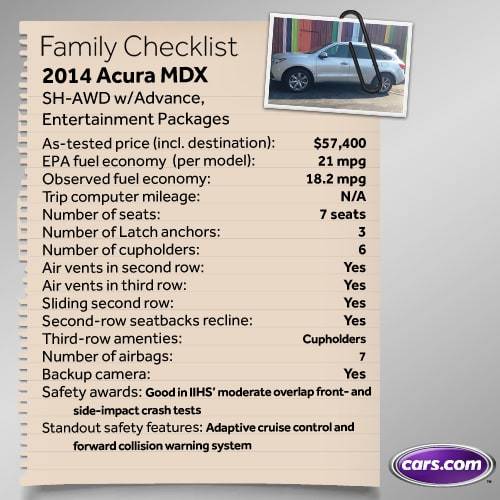 The MDX's exterior was redesigned for 2014. It's a classy-looking crossover, but with its new longer dimensions — it grew 2 inches in length — it's inching into wagon territory.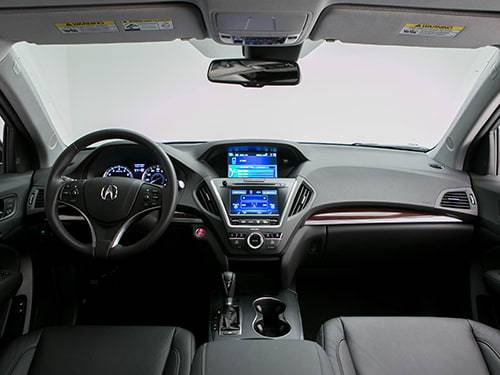 The MDX's redesigned interior is what really won me over. While it may not be the most luxurious interior in the luxury-crossover segment, it's definitely the most family friendly. The streamlined cabin has a 7-inch touch-screen for climate and stereo adjustments and a second 8-inch screen for the optional navigation system; the setup is intuitive and user-friendly. The musician in my family complained of a lackluster sound quality, but my untrained ear didn't have any complaints with the stereo system.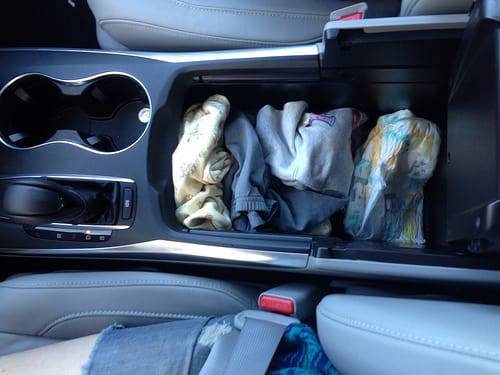 The cabin's storage compartments were plentiful. I left the diaper bag at home and used the deep center console to hold a change of clothes for all three of my girls as well as some diapers and wipes. The large cargo area of 45.1 cubic feet behind the second row swallowed up my bulky double stroller and left room for a grocery run as well. However with only 15.8 cubic feet of cargo space when the third row is in use, I'd have to leave the stroller in the garage.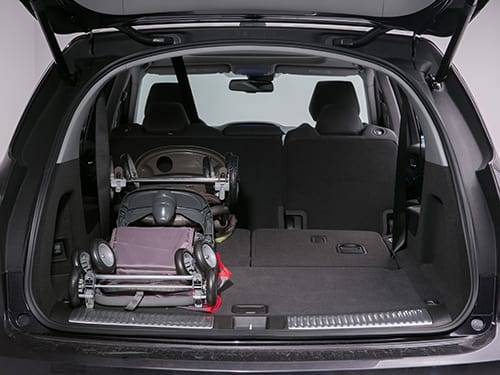 Hands down, my favorite part of the MDX was the spacious second row. With three sets of lower Latch anchors, I was able to squeeze in all three of my bulky car seats. I should note this worked only because my oldest is still in a combination car seat with a five-point harness. It wouldn't have worked if she were in a booster that required her to buckle up; those were covered up with the other car seats. In Cars.com's Car Seat Check, the testers fit three car seats in the second row, but it didn't meet their fit criteria because they couldn't access the seat belt buckle for the booster seat.
The MDX was at just the right height to allow my 5- and 2-year-olds to open their doors and climb in unassisted. We rarely used the third row, which was a good thing considering how cramped it was. The second row slides forward, creating a workable amount of legroom for third-row passengers; however, I needed to slide the second row all the way back to fit all the car seats.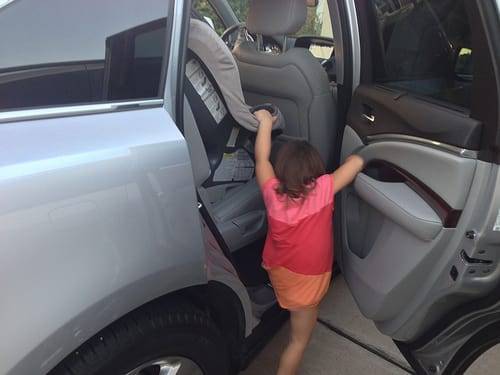 For my family of five, crossovers have never been a good fit, but the 2014 MDX proves that they can work for families. I was saddened to climb back in my minivan and give up this fun, sporty crossover.
Related
2014 Acura MDX Expert Review
2014 Acura MDX Video
More Family News