2014 Detroit Auto Show What You Missed: Day One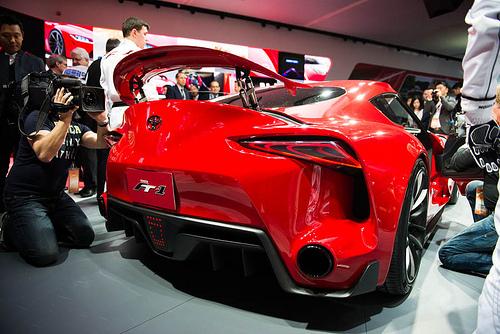 We're live from the Motor City for this year's North American International Auto Show, where the media continues to be wowed by impressive new production vehicles and some out-of-this-world concept cars. Ford showed us the newest generation of its best-selling F-150 truck, Toyota got our adrenaline pumping with the arrest-me red FT-1 Concept car, and Mercedes-Benz revealed its top-tier, V-12-powered S600 flagship.
More 2014 Detroit Auto Show Coverage
Other highlights include the new, racetrack-ready Corvette Z06, the redesigned Mercedes-Benz C-Class, a Targa top model of the 911 Carerra and a hyper-tuned, high-performance variant of Infiniti's new Q50 sport sedan called the Eau Rouge concept.