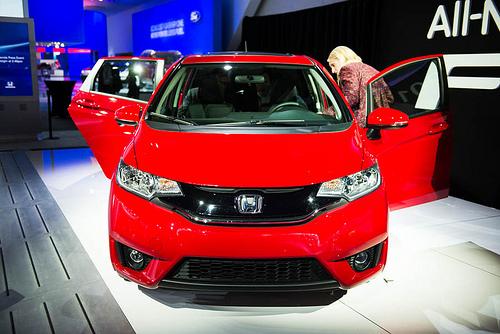 I'm a fan of small cars; they do everything large cars can do but display a measure of ingenuity and innovation in packing all the bells and whistles into a much tighter space. When that creative innovation is combined with comfortable quarters in a relatively small footprint, things get even better.
More 2014 Detroit Auto Show Coverage
Honda's new 2015 Fit should be as much of a winner as the old one. While it may not look that much different on the outside, its styling has been updated to keep it relatively fresh. Honda tends not to change styling much from generation to generation, a reason why some people love Hondas and others find them boring. At least it's not ugly like the Mitsubishi Mirage or Nissan Versa.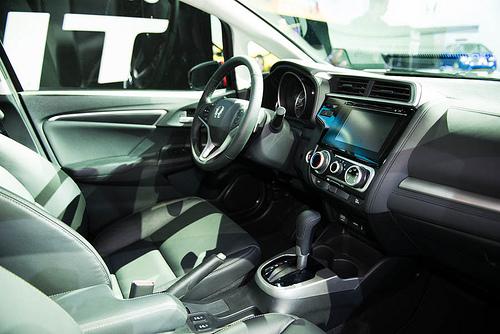 The Fit has never been about looks, however; the magic happens inside. Slide into the driver's seat and be amazed at the space inside for four passengers (five in a pinch). The new car is wider, and it keeps the low dashboard and belt line that Hondas are generally known for. Visibility is excellent, and the inclusion of the available Honda LaneWatch technology is laudable. Material quality is extremely good; this doesn't feel at all like a cheap economy car. The design is also appealing and something you won't mind looking at every day on your commute.
Seats are comfortable both in the front and back. An additional 5 inches of legroom for rear-seat passengers is noticeable. With the front seat adjusted to fit me, I could sit behind it without any issues, which is something that can't be said for the Ford Fiesta or Toyota Yaris. But the astonishing part comes when those rear seats are tumbled forward: Cargo room is cavernous, with more than 52 cubic feet of space to haul things. That's double the volume of a Fiesta with its seats folded and larger than what's offered by the Volkswagen Golf (46.0) or the Mazda3 hatchback (47.1).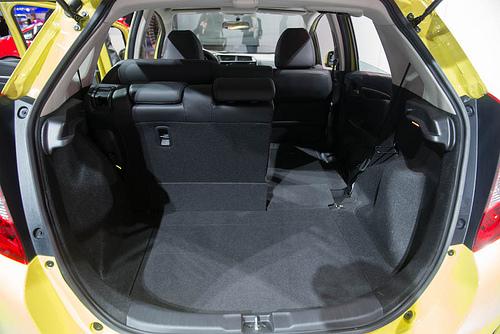 We'll have to see how the new Fit drives, but on paper it looks pretty good. If it retains the sporty, nimble character of the last generation and comes with the successful updates seen here, this could easily be the new benchmark small car for the class.