2015 Lexus RC F: Up Close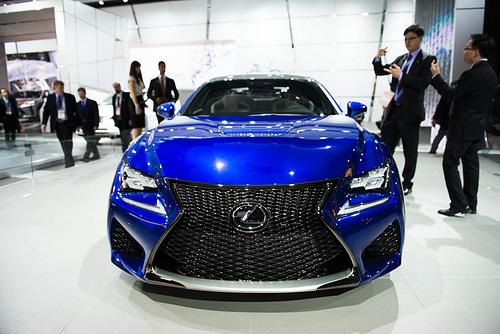 One of the first things you notice about the new Lexus RC F — apart from its massive hourglass grille — is how low it is, both its roofline and stance. The coupe is hunkered down on 19-inch forged-alloy wheels, which together with low-profile tires fill out the wheel wells nicely.
More 2014 Detroit Auto Show Coverage
The rear-quarter view is my favorite; it lets you see the coupe's stout rear fenders, fastback roofline, thin taillights and aggressive bumper styling.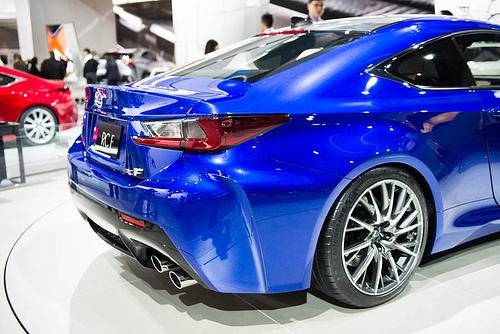 Like the BMW M4 coupe, one of the RC F's prime competitors, the Lexus offers an available unpainted carbon fiber roof panel, which lowers the car's curb weight and center of gravity. An active rear spoiler is included with this roof.
Mark Templin, executive vice president of Lexus, said the RC F is as wide as the Lexus GS, as short as an IS and shares components from both. Cabin styling, especially the dashboard, draws heavily from the IS, and there's a new version of Lexus' Remote Touch interface that introduces a touchpad controller to the center console. It's used to navigate the dashboard screen. The front sport seats are exceptionally comfortable and feature unique wave-like stitching. I was comfortable in the driver's seat, but there's not a lot of extra space.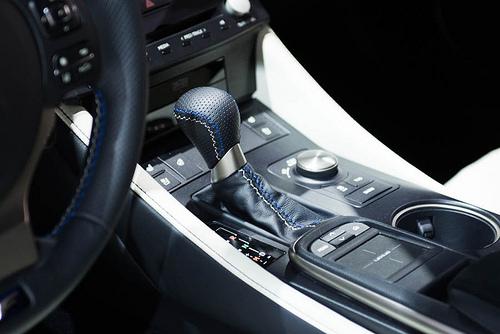 Lexus has been building credibility among driving enthusiasts with the launch of models like the IS-F sport sedan and LFA supercar. The new RC F blends the approach of those two cars, with aggressive coupe styling like the LFA and likely more mainstream pricing like the IS-F. Lexus' newest sedans, like the GS and IS, have been dynamic performers, and hopefully the RC F continues the trend.