Next Corvette Z06, GMC Canyon to Debut Next Week in Detroit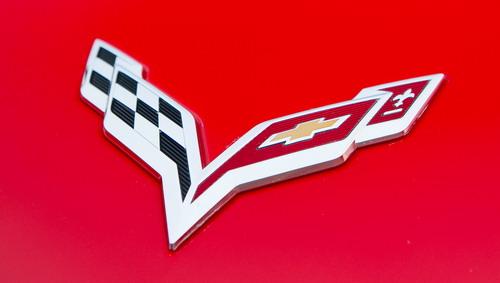 In an age where automakers are downsizing engines left and right, the outgoing Chevrolet Corvette Z06 treats displacement like Martin Scorsese's "Wolf of Wall Street" treats f-bombs. A centerpiece to GM's sixth-generation (C6) Corvette, the Z06's naturally aspirated pushrod V-8 displaces a monster 7.0 liters — one of the largest displacements this side of a heavy-duty pickup. It makes 505 horsepower and 470 pounds-feet of torque. GM says it hits 60 mph in just 3.7 seconds and scorches the quarter-mile in just 11.7 seconds.
What's next? We'll soon find out.
Cars.com Reviews the 2014 Chevrolet Corvette Stingray
The Detroit News reports we'll see a seventh-generation (C7) Corvette Z06 on Jan. 13 at Detroit's North American International Auto Show. There will also be a next-gen GMC Canyon pickup, GMC tweeted Monday, which should closely follow the redesigned Chevrolet Colorado. (GM's four U.S. brands are Buick, Cadillac, Chevrolet and GMC.)
The redesigned 2014 Chevrolet Corvette Stingray, which went on sale in fall 2013, resurrects a moniker from the 1963-1967 'Vette. Its 6.2-liter V-8 closes some of the gap with the outgoing Z06 — our friends at "MotorWeek" hit 60 mph and the quarter mile in 4.2 and 12.8 seconds, respectively — so we expect the C7 Z06 to up the ante on power. GM may pull out more stops in terms of weight reduction, too, as the 2014 Corvette Stingray has adopted the carbon-fiber hood and roof panels heretofore reserved for the Corvette Z06 or ZR1.
Speaking of, there's no word yet on a future ZR1 über-Corvette, which GM built for the latter half of the car's C6 generation. But stay tuned for more coverage on the Z06 next week. Oh, and we learned Monday from Chevrolet spokesman Monte Doran that GM will simply call it "Corvette Z06," not "Corvette Stingray Z06."