Nissan Sports Sedan Concept: Up Close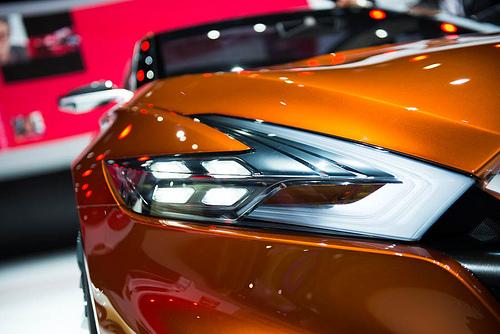 For a concept with a nondescript name, the Nissan Sports Sedan Concept has loads of definition and realistic dimensions close to the current-day Maxima, only it's longer, lower and wider. The ground-scraping stance, sleek roof and bulging fenders are more than appropriate for a production sports sedan.
More 2014 Detroit Auto Show Coverage
The concept's large presence and substantial size is a stark contrast to the small, minimalist IDx sporty coupe concepts that Nissan debuted overseas and that flank the sedan at the North American International Auto Show in Detroit. It's a bold look for Nissan on a car that's not only a sedan concept but supposedly the design you'll see in future Nissan products. This particular sedan is an aggressive approach with angular V-shaped front styling and gaping front grilles not unlike Nissan's own GT-R.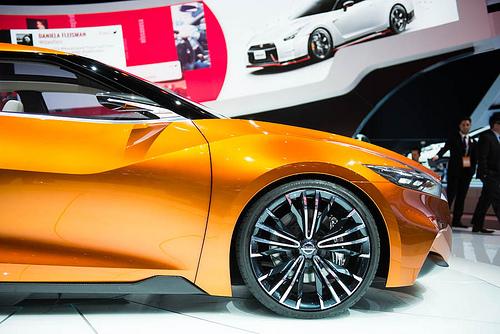 The intention may not have been to show the concept's front-wheel-drive layout in the design, but I can't help see more pronounced front fender lines compared to the rear. The front fender dips and flows into the sedan's profile before the lines end just before the rear wheels.
The rear doesn't flare as aggressively as the front, or at least it doesn't look that way under the auto show lights. Nissan says the concept is powered by a 300-plus-horsepower V-6 with a continuously variable automatic transmission.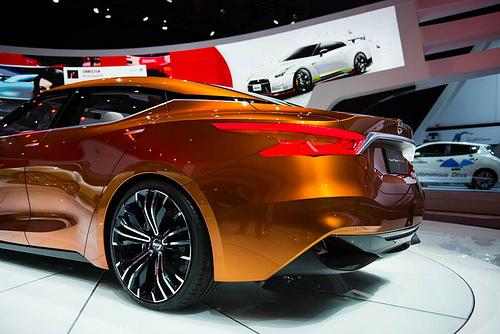 Standing out almost as much as the sharp design is the orange paint Nissan calls "Strad Amber." The paint is a candy-coat interpretation of the finish a classic violin wears. An orange-amber topcoat tops gold paint to create the paint's vibrancy and depth.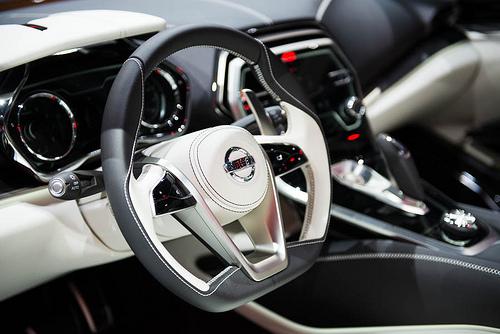 The inside is concept-car-like with high-end materials and out-there design. Nothing comes across as out of the ordinary for a production car if the Sports Sedan Concept were an Infiniti or other premium sports sedan. As a Nissan, it will be interesting to see how this concept translates to a production version of what could be the next Maxima.