Audi S1: A Fast Hatchback You're Not Going to See in the U.S.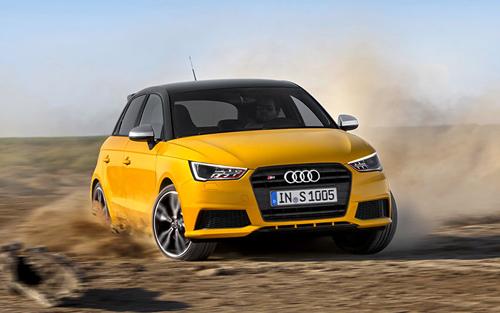 Do these numbers grab your attention?
231 horsepower
273 pounds-feet of toque
Zero to 62 mph in less than 6 seconds
33 mpg estimated combined mileage
And do you like small, European hatchbacks with all-wheel drive and a luxury car interior? Then it is time for you to leave the country because Audi will probably never import the just announced S1 and S1 Sportback (above) to the U.S.
Why you ask? Well, American buyers are just now getting used to smaller, less-luxurious cars from nameplates like Audi with the A3 going on sale soon, Mercedes-Benz's CLA-Class and BMW's upcoming 2 Series.
Would they buy something even smaller for upward of what could be $40,000?
Not likely. But it's still nice to see what Audi can do in the small car space.
Editor's note: Audi has not confirmed the car will never come to the U.S.
Click any image for larger version.
Manufacturer images