Cheetah Tail Could Prevent Car Rollovers, Seriously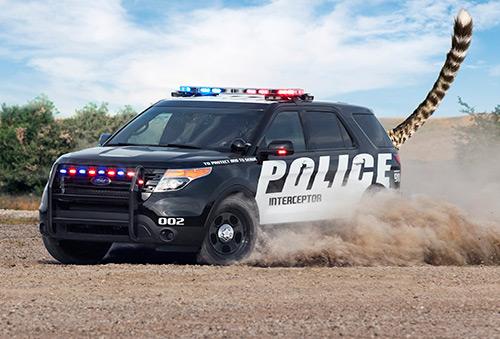 Along with anthropomorphic accessories like eyelashes and mustaches, it's not uncommon to see cars dressed up with plush jungle-cat tails affixed to their rear end, especially in a college town where the dominant sports mascot is, say, a tiger. Researchers in South Africa have found that a tail on a car may in fact be a breakthrough in preventing high-speed rollovers. But the tail belongs to the cheetah and it isn't just for show.
Researchers at the University of Cape Town in South Africa have developed a miniature robotic car that takes biomechanics cues from the world's fastest land animal, specifically the way it uses its tail, to keep from toppling over during high-speed maneuvers.
Do Any New Cars Have Four-Wheel Steering?
The tail experiments could have implications with regard to how vehicles are, well, tailored — particularly emergency-response vehicles such as ambulances, police cars and military vehicles — to literally give them catlike agility at higher speeds. According to pbs.org, Cape Town researchers found that the addition of the "actuated tail" on the robotic car enabled stable turns at more than twice the speed it otherwise would have been capable of without tipping. The robotic tail acts as a counterbalance to the car's high center of gravity and more evenly distributes weight across all four tires; this would help top-heavy vehicles to remain stable without affecting ride height, pbs.org reported.
"To investigate the effect that a swinging tail during that turn has, you'll see that there is a reactive torque on the rigid body, which would counter that toppling moment and thus keep the body in a straight line," said Amir Patel, robot designer at the University of Cape Town, in a report on the CBS Radio Network program "The Osgood File."
Several luxury vehicles — the Acura RLX, Porsche 911 Turbo, BMW 5, 6 and 7 Series and Infiniti M37/M56 — already have been offering four-wheel steering, which typically turns all four wheels in the same direction at high speeds, more evenly distributing weight for improved stability. The feature has been available on various models for decades but has yet to enter the mainstream.
How the concept of a cheetah-tailed vehicle would manifest itself in the real world is far from being known. If you watch the video above, you'll see that the tail, perhaps more like an arm, would likely whack every car it attempted to pass on the interstate. And that would be a cat-astrophe (sorry).