GM Names Safety Chief Amid Ignition-Switch Recall Debacle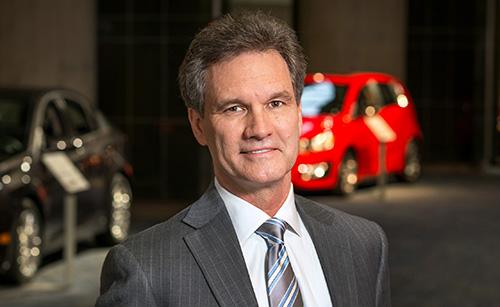 GM has named a new safety chief to oversee safety development of all vehicle systems, including confirmation and validation of safety performance and post-sale safety activities — particularly recalls. CEO Mary Barra on Tuesday announced that GM veteran Jeff Boyer would take the role, effective immediately. The announcement comes after an intense week for the Detroit automaker as it scrambles to manage a massive recall — and the related scrutiny both public and internal — of vehicles in which faulty ignition switches have been implicated, directly or indirectly, in hundreds of deaths.
Boyer, 58, has spent nearly 40 years in a wide range of engineering and safety positions at GM. He will have global responsibility with full support from the automaker, according to a GM statement.
"This new role elevates and integrates our safety process under a single leader so we can set a new standard for customer safety with more rigorous accountability," Barra said in a statement. "If there are any obstacles in his way, Jeff has the authority to clear them. If he needs any additional resources, he will get them."
The worldwide recall of 1.62 million vehicles that touched off all of this includes the 2003-2007 Saturn Ion and 2007 Sky, the 2006-2007 Pontiac Solstice and 2005-2007 G5, and the 2006-2007 Chevrolet HHR and 2005-2007 Cobalt. In the affected vehicles, if the ignition switch moves out of the "Run" position, the result would be a partial loss of electrical power and engine shutdown, which could affect functions like power steering and power-assisted brakes. Moreover, an auto-safety group has alleged that 303 people have died as a result of airbags failing to deploy in two of the six recalled models; GM disputes the claim.
According to the Detroit News, during Barra's announcement of the safety-czar position, she reiterated an earlier apology for the ignition-switch problem and vowed to testify before Congress if called upon to do so; she insisted there would be "no sacred cows" as GM offers its full cooperation in an investigation by U.S. Attorney Anton Valukas. She said she had no knowledge of the problem before late December, when she learned an analysis was being conducted into the Cobalt.
"My message will be that we are focused on the customer, we are doing everything we can to support the customer and get their vehicles fixed, that I am very sorry for the loss of life that has occurred and we will take every step that we can to make sure this never happens again," the Detroit News quoted Barra as saying. "The second is we will fix our process."
Manufacturer image