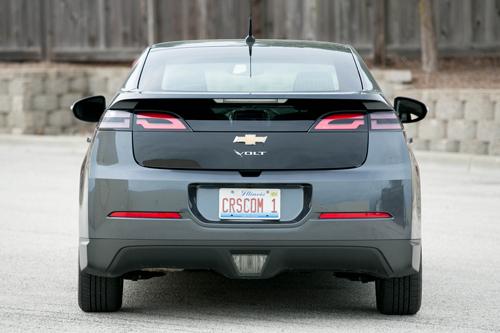 Models from luxury brands accounted for seven of the top 10 used cars with the biggest price drops in March. That's the same number of luxury brands we saw on the list last month. Overall used-car prices held mostly steady in March, down just $6 to an average of $23,243.
Used Luxury-Car Prices Drop Most in February
Luxury brands had the majority of cars on the list, but the Chevrolet Volt extended-range electric car experienced the biggest price drop. It was down 3.1 percent ($811) to $25,000. This winter has not been kind to used Volt prices, which are down 10.5 percent ($2,922) since Dec. 1, 2013.
Among cars with the biggest price gains, the Ford E-250 Super Duty full-size van led all models for the second month in a row. It was up 2.6 percent ($548) to $21,946. Most of the models in the top 10 were cars and trucks from mainstream brands, but one luxury car — the Mercedes-Benz SL-Class roadster — made the list with a 1.9 percent ($1,536) increase to $82,138.
The charts detail used cars from the 2011 to 2013 model years with the biggest price drops — as well as those with the biggest gains. To be eligible for the lists, a model had to have at least 250 cars in Cars.com's national inventory.
Cars.com photo by Evan Sears