2014 Jeep Cherokee Mileage Update: 2,896 Miles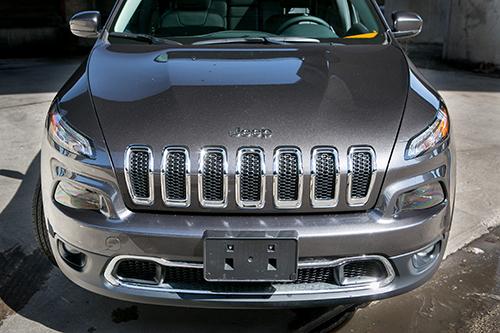 We knew fuel economy would be an interesting part of our long-term 2014 Jeep Cherokee's story. Configured with a four-cylinder engine, nine-speed automatic transmission and the base all-wheel-drive system, the Cherokee is rated at 21/28/24 mpg city/highway/combined.
The mileage is interesting because the four-cylinder doesn't have as much of a fuel-economy advantage as you'd expect over the optional V-6 with an additional 87 horsepower; 184 hp to 271 hp. The four-cylinder's combined rating of 24 mpg is only 2 mpg higher than a similarly equipped six-cylinder's 22 mpg combined. The six-cylinder is a $1,495 upgrade, however, and we chose the budget-friendly four-cylinder.
After almost 3,000 miles, including a road trip where we matched the 28 mpg highway rating, the Cherokee's average 20.68 mpg is well below the combined rating and even below the city rating. Blame Mother Nature and the excessively cold winter for dinging fuel economy, plus blame us for using the equipped remote start repeatedly — it's worth it. Our 2014 Chevrolet Impala long-term tester also recorded a less-than-stellar fuel economy average through the harsh temperatures. The Cherokee and Impala both have a long time left in our fleet to compensate for the rough start to efficient driving.
Cars.com photo by Evan Sears