2015 BMW X4 Photo Gallery (26 Photos)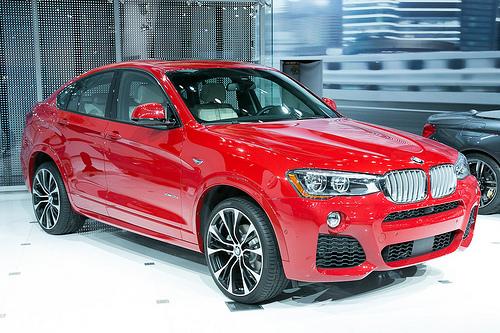 Has it been a bit tough to keep up with all of BMW's new models and body styles lately? Don't worry, it's not just you. The many proliferations of the luxury automaker's vehicles seem to multiply faster than a colony of rabbits in spring. One of the latest additions to its lineup is the 2015 X4 "sports activity coupe," a smaller version of the X6 crossover.
More 2014 New York Auto Show Coverage
The X4 is built off the same platform as the 3 Series and X3, and resembles those models from the front with large air intake openings and a similar headlight design. From the side, it follows the X6's silhouette, with a sleek and sloping roofline.
Check out the gallery below; Cars.com photos by Evan Sears.