The U.S. auto show season isn't closing quietly this year. New York hosts the last big auto show, and the Big Apple is offering quite the spread for 2014, from significant production reveals like the 2015 Toyota Camry and 2015 Subaru Outback to in-your-dreams performance cars like the Alfa Romeo 4C and Chevrolet Corvette Z06 convertible. Oh, and if you're looking for weird, check out the redesigned Nissan Murano's styling and Land Rover's full-size remote-control concept SUV.
More 2014 New York Auto Show Coverage
The 2014 New York International Auto Show runs from April 18-27 at the Jacob Javits Convention Center, 11th Avenue between 34th and 40th streets. The floor is open from 10 a.m. to 10 p.m. Monday through Saturday and 10 a.m. to 7 p.m. Sunday. Regardless of when you go, there will be plenty to see. Continue below to check out the Cars.com editorial team's list of New York Auto Show can't-miss vehicles and displays.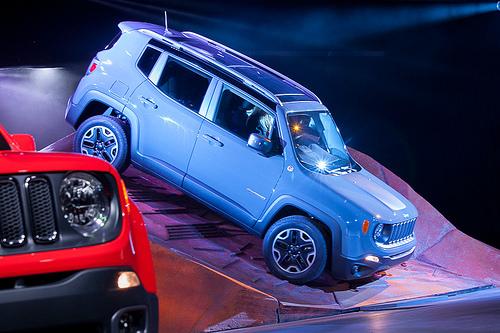 2015 Jeep Renegade
Aaron Bragman, Detroit Bureau Chief
"High on the not-to-miss list at NYIAS is the totally new 2015 Jeep Renegade. Your just-turned-16-year-old is now driving and bugging you for a cool Jeep Wrangler? Forget it — Wranglers are expensive, inefficient, questionable on safety and hard to insure for a youngster. The new Renegade, however, just might be perfect — all of the Wrangler's Jeep style but in a smaller, safer, more modern and fuel-efficient package for what's likely to be far less money."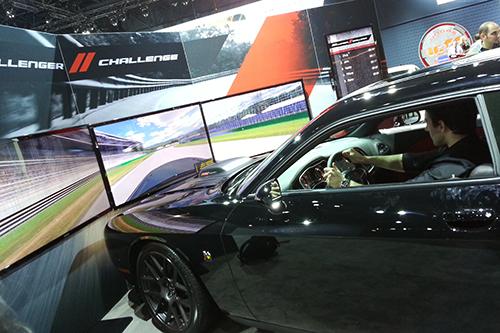 2015 Dodge Challenger Simulator
Joe Bruzek, Road Test Editor
"Walk around any of the major auto shows and you'll see various video game driving simulators set up in a booth with a steering wheel and foot pedals. Dodge's simulator, however, is an actual 2015 Challenger where you sit in the all-new redesigned interior while piloting the virtual Challenger around a race track via the car's steering wheel and pedals. Burying the cool scale's needle are the functional gauges and tilting seat during accelerating and braking."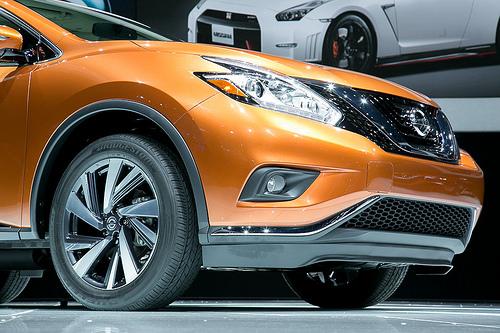 2015 Nissan Murano
Mike Hanley, Senior Editor
"The Murano has carried the torch of strange styling for a while now, but the redesigned 2015 Murano is striking in its originality and beauty. You'll need to get special driving slippers if you dare choose the show car's white interior, however, which looks like it's straight out of a concept car."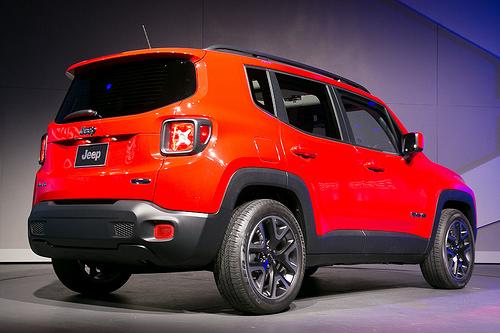 2015 Jeep Renegade
Kelsey Mays, Editor
"See if you can find all of Jeep's heritage cues — from the grille-and-headlight outlines in the door speakers to a tiny icon of a classic Jeep profile in the alloy wheels. There's even a map of off-road trails in Moab, Utah, in the center console and a cubby ahead of the gearshift. It's like a game of I Spy."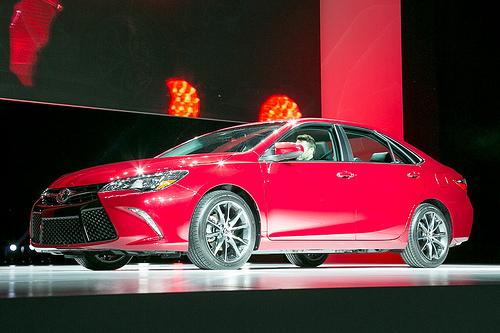 2015 Toyota Camry
Patrick Olsen, Editor-in-Chief
"The new Camry; its new looks will prove polarizing, I think. That Lexus-like grille is already creating angst, although I like it a lot, and I haven't said that about a Camry in, oh, forever .... "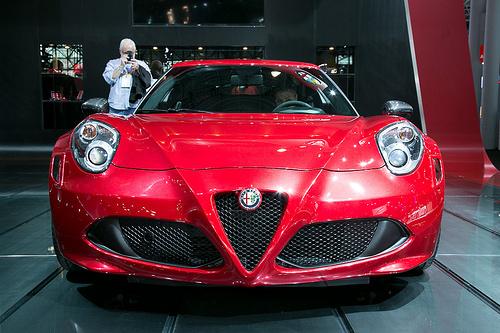 2015 Alfa Romeo 4C
Eric Rossi, Multimedia Manager
"You can't miss the Alfa Romeo 4C track edition. A small Lotus-sized ride with classic Italian design."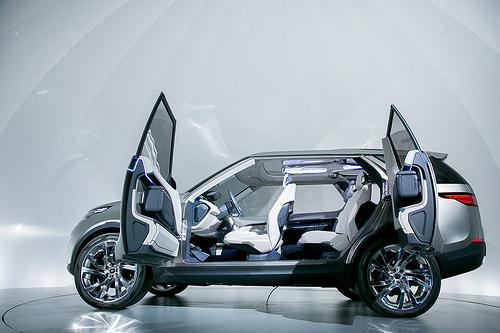 Land Rover Discovery Concept
David Thomas, Managing Editor
"There are a lot of new cars to check out but not many concept cars. The Land Rover Discovery may not be the wildest concept I've ever seen - even the wildest Land Rover concept I've ever seen — but it is always a treat to see the onset of a new design that will someday soon be a real car on the road."
Cars.com photos by Evan Sears and Joe Bruzek