Used Audi Sedan Prices Drop in May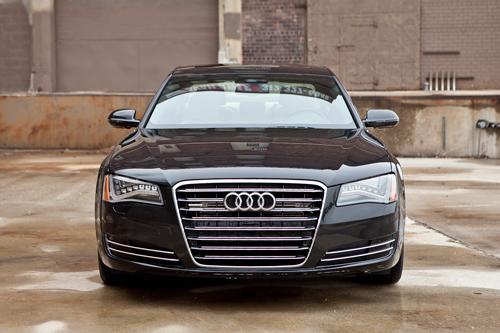 If you're shopping for a used Audi sedan, you're in luck; asking prices for the A4, A6 and A8 saw some of the biggest drops in May. The luxury brand's flagship A8 full-size sedan led all models with a 4 percent ($2,490) drop to $59,784.
The most expensive car in this month's top 10 lists — the Mercedes-Benz SL-Class convertible — tied with the Chevrolet Express 1500 full-size van when looking for the biggest price jump. Both were up 3.3 percent.
After rising last month, the average asking price for a late-model used car dropped in May to $23,259. That's down 0.68 percent ($159) from the month before, and it's slightly higher than in January when average prices stood at $23,237.
The charts below detail used cars from the 2011 to 2013 model years with the biggest price drops and gains. To be eligible for the lists, a model had to have at least 250 cars in Cars.com's national inventory.

Source: Cars.com used-car listings, 2011 to 2013 model years
Cars.com photo by Ian Meritt