2017 Alfa Romeo Giulia Quadrifoglio Review: Photo Gallery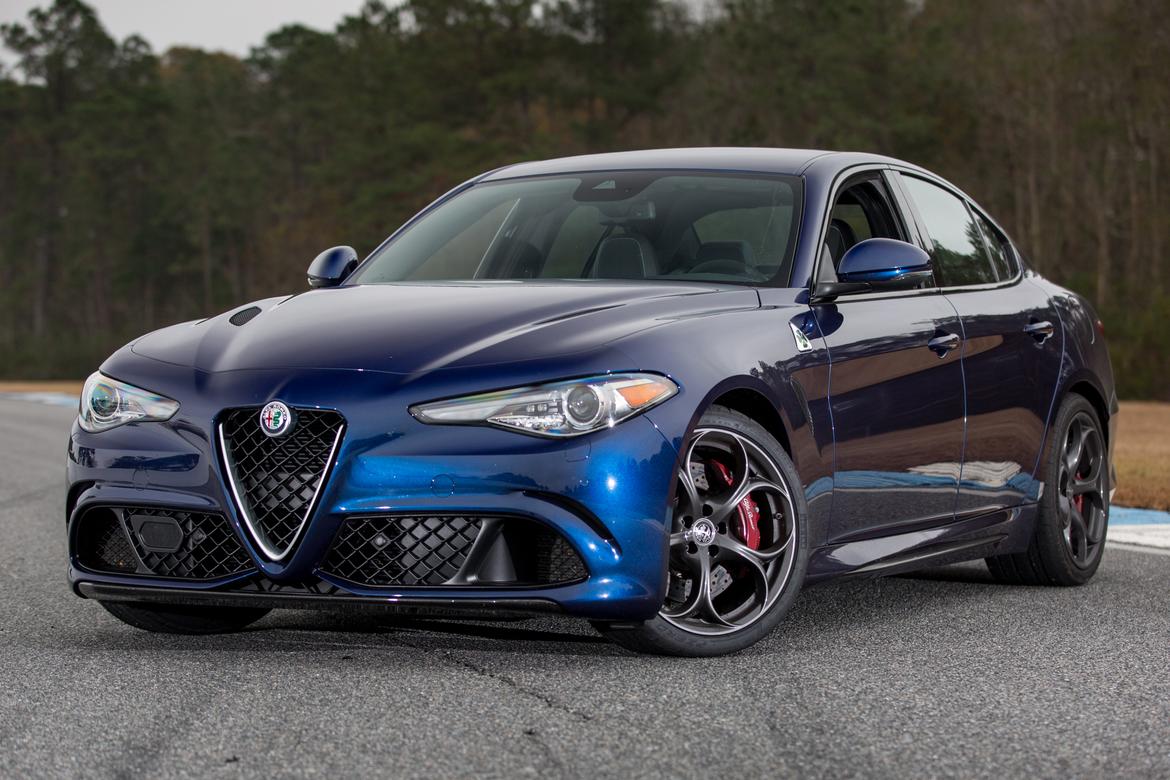 CARS.COM — If you are person who does not like attention, the 2017 Alfa Romeo Giulia Quadrifoglio is not your ride. Some cars say, "Look at me." This one screams it. In Washington, D.C., recently, I came out of a restaurant to find three guys at the curb shooting selfies with the car.
Did I tell them it was just a loaner? Nah.
Related: 2017 Alfa Romeo Giulia Review: First Drive
And if you ponder its daily-driver practicality, you are missing its point. Yes, the backseat is best for a small dog, but who wants to ruin the 50-50 weight balance by putting people back there? You'll be parking at the far end of the lot. Even the lowest parking berm endangers the knuckle-dragging front aero, no mere plastic dam but an active carbon-fiber air splitter.
The cognoscenti who can afford to buy for fun don't care. It's about the angry face, sensual curves, on-rails handling and throaty exhaust of the 505-horsepower V-6 that announces to anyone who'll listen, "I'm not German." And that's before sliding into the double-stitched leather, one of the few exceptions to the Giulia's otherwise laser-like focus on sporty performance.
Enjoy the photo gallery below.
2017 Alfa Romeo Giulia Quadrifoglio