2017 Chevrolet Colorado ZR2 Vs. 2017 Toyota Tacoma TRD Pro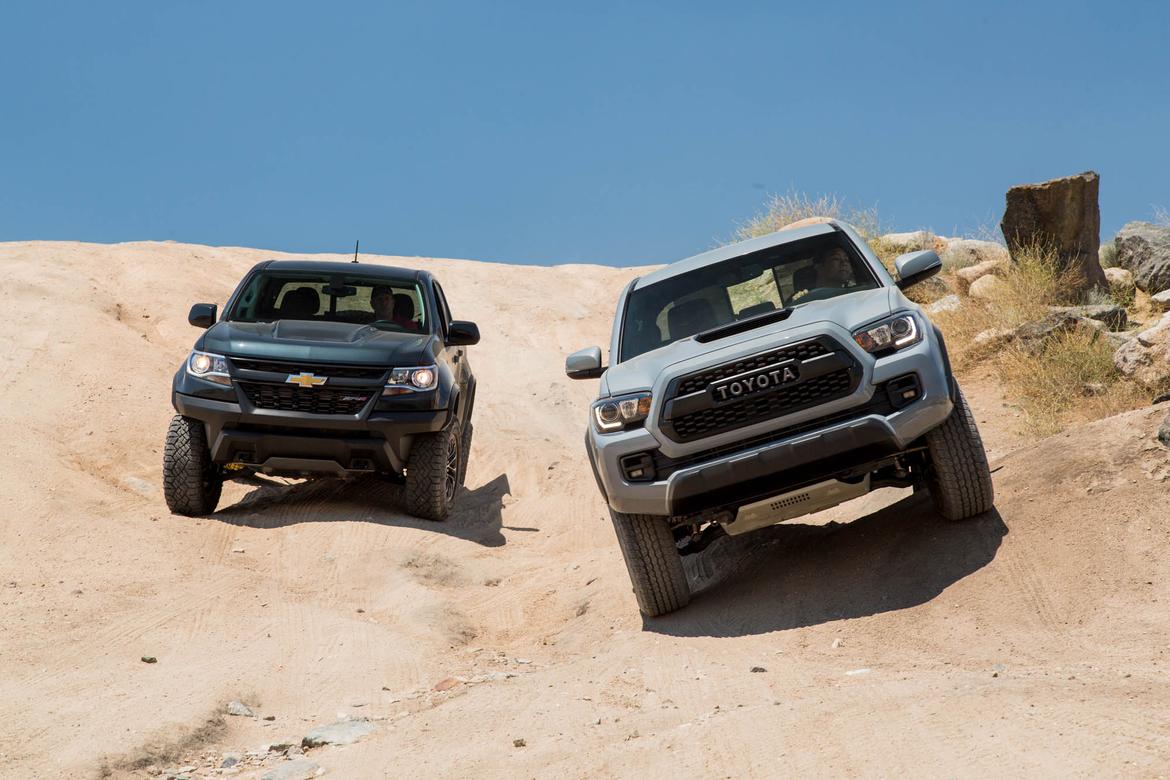 CARS.COM — Though our compatriots at sister site PickupTrucks.com have previously compared the 2017 Chevrolet Colorado ZR2 and 2017 Toyota Tacoma TRD Pro based on their factory numbers, the preferred way to determine which does mid-size off-roading best undoubtedly is by driving them. That's why we spent a few days in the mountains and deserts of Southern California pitting these two pickups against one another.
Related: Head-to-Head Photo Gallery: 2017 Colorado ZR2 Vs. Tacoma TRD Pro
We put each truck through the ringer in a series of intensive tests that included rock crawling, hill climbing and high-speed dirt runs through dry riverbeds. Which truck emerged victorious? Read the results here and find out.