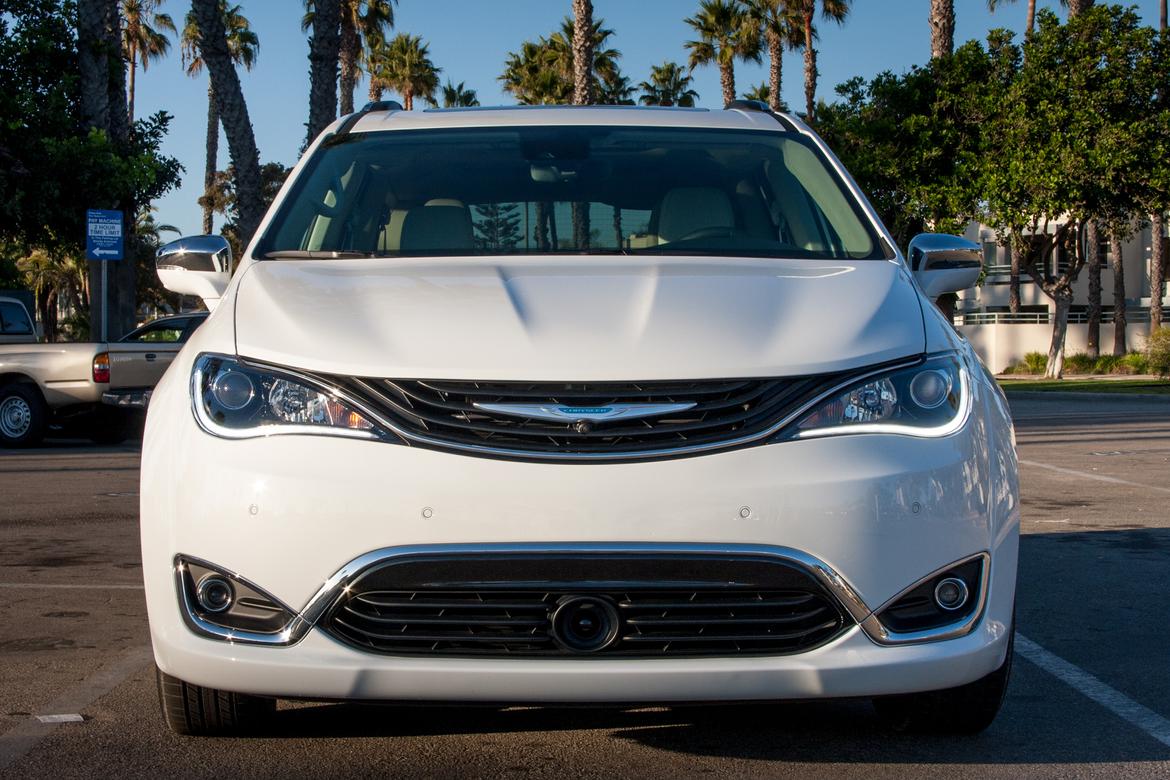 CARS.COM — The 2017 Chrysler Pacifica Hybrid's official EPA ratings surpass competitors as well as Chrysler's original estimates. The segment's only plug-in hybrid minivan is EPA-rated at 84 mpg-equivalent during electric-only driving, up from the automaker's initial 80-mpg-e estimates. The EPA's mpg-e ratings are used for electric and plug-in electric vehicles to measure how many miles a car can travel on the energy equivalent of a gallon of fuel.
Related: 2017 Chrysler Pacifica Hybrid Review: First Drive
The Pacifica Hybrid's electric-only range is EPA-finalized at a maximum 33 miles, besting Chrysler's initial 30-mile estimate. The Pacifica Hybrid runs like a traditional hybrid once its electric range is depleted and is EPA-rated at 32 mpg combined in hybrid mode, according to a Chrysler spokesman. That's 10 mpg better than the gasoline-only Pacifica and the 2017 Toyota Sienna with front-wheel drive, and 12 mpg more than the 2017 Kia Sedona.
Total range for the Pacifica Hybrid is 566 miles if you burn through the entire tank and get the maximum ratings. Annual fuel costs are estimated at $900 based on current fuel prices and 15,000 miles of driving under 45/55 percent split highway/city conditions. That compares to $1,450 of the non-hybrid Pacifica and Sienna, and $1,600 of the Sedona.
The Pacifica Hybrid starts at $43,090 with destination and qualifies for the federal $7,500 tax credit.