2018 Dodge Durango SRT Gets Price to Match Its Muscle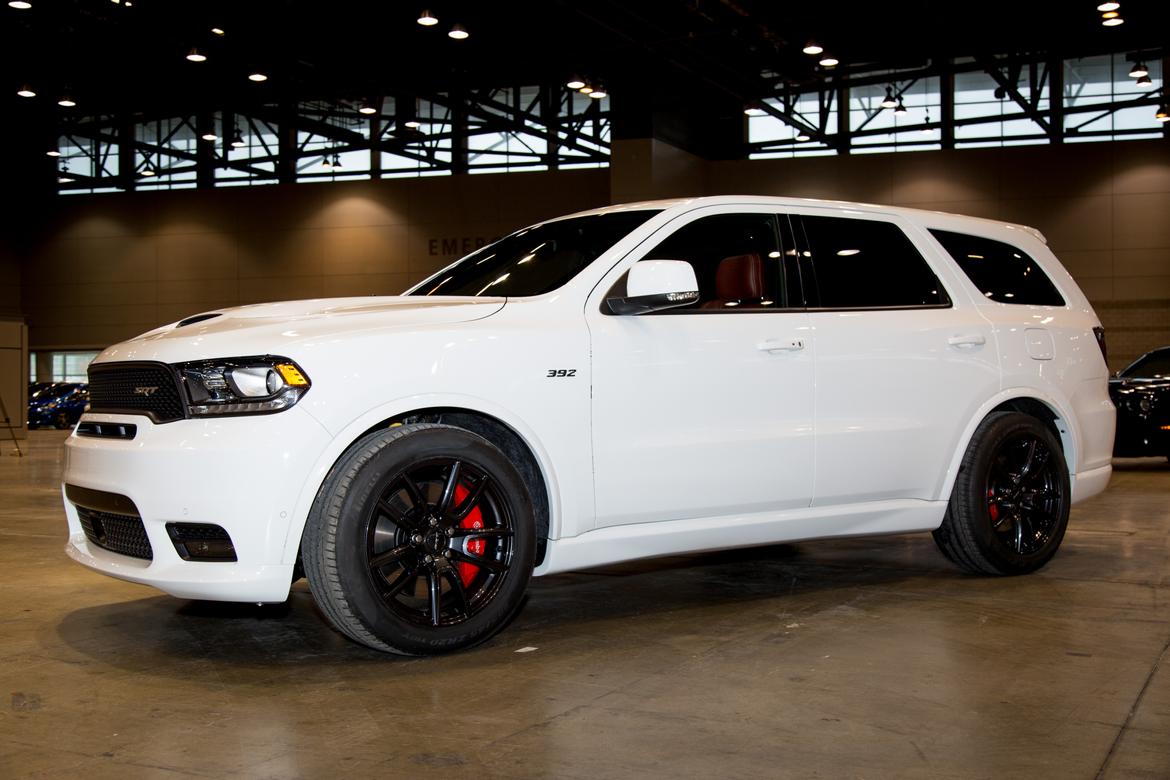 CARS.COM — Dodge's outrageous 475-horsepower 2018 Durango SRT — a three-row muscle SUV that can haul up to 8,700 pounds of your other toys — will start at $64,090, including a destination charge.
Related: 2018 Dodge Durango SRT Review: First Impressions and Photo Gallery
The price is as hefty as the car, but Dodge says you'll be able to brag that you have the fastest three-row SUV on the planet (Is that a thing?). The SRT's 6.4-liter Hemi V-8 also puts out 470 pounds-feet of torque and will propel the big SUV to 60 mph in 4.4 seconds; the quarter-mile time is a smoking 12.9 seconds. It might be overkill, but we like it: The Durango SRT earned Cars.com's Best in Show when it was unveiled at the 2017 Chicago Auto Show. See a video review here.
"This is what you get when you take everything great about the Durango and combine it with the performance of the Charger SRT: a 12-second quarter mile, 8,700-pound-toy-hauling, three-row muscle car," said Tim Kuniskis, head of Fiat Chrysler Automobiles' passenger car brands in North America, in a statement.
To harness that power, the Durango SRT features a beefed-up eight-speed automatic, performance-tuned all-wheel drive, Brembo brakes, a Bilstein adaptive suspension and a new SRT seven-mode drive system. And to help you learn to handle it, every buyer gets a full-day course at the Bob Bondurant School of High Performance Driving in Chandler, Ariz. Deliveries begin in the fourth quarter.
To look the part, the Durango SRT has an aggressive front end and interior bits that include a flat-bottom steering wheel, paddle shifters, second-row captain's chairs and abundant SRT logos in the seats and mats. Options include a Demonic Red leather interior (a little Demon in every Dodge?) as well as a premium cabin with a suede headliner and A-pillars, carbon-fiber trim and a leather-wrapped instrument panel.
Note to posers: If you just want to look like you've got the SRT, Dodge also will offer the aggressive appearance on a lower-price 2018 Durango R/T knock-off with a 360-hp, 5.7-liter Hemi V-8. How much you would save hasn't been announced.
2018 Dodge Durango SRT; Cars.com photos by Angela Conners