2018 Nissan Leaf's Shape Is No Drag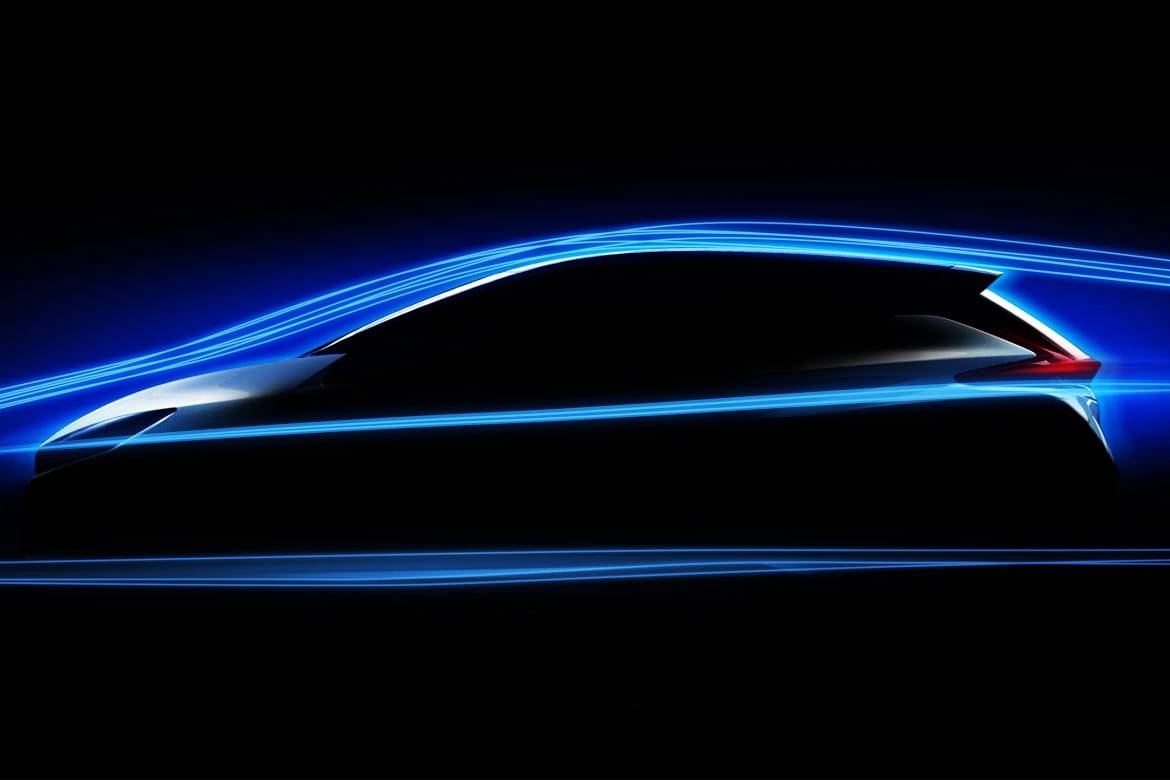 CARS.COM — The trail of breadcrumbs Nissan is leaving to get us to the redesigned 2018 Leaf electric car today includes a teaser photo and video giving a better look at the new car's shape. The message: The Leaf's airplane-wing-inspired form won't be a drag, nor will it be uplifting.
Related: 2018 Nissan Leaf to Get Self-Driving System
Nissan says the next generation of its dedicated battery-electric car's aerodynamic winglike shape will cut wind drag to extend the car's range on a charge. The company says it also will sit lower to the ground to minimize lift and have other shape tweaks that will improve stability when it's buffeted by crosswinds. Check out the video demonstration below.
Other teasers for the 2018 Leaf, which will be unveiled Sept. 6 in Japan (Sept. 5 U.S. time), include previews of the headlights, a self-driving system and a one-pedal driving system.
If you want a look at the whole new Leaf in the wild without camouflage, check out these spy photos creating a buzz among electric car fans this week. They were first published in a blog by Norwegian broadcaster TV2 and had been captured during filming of some sort of promotional video in Spain. If you think Norway is an odd connection, note that it is electric-car-crazy there, with EVs accounting for 42 percent of new-car sales in July, reports Electrek. Sales are helped by generous government subsidies, including exemption from the 25 percent value-added tax on purchases.