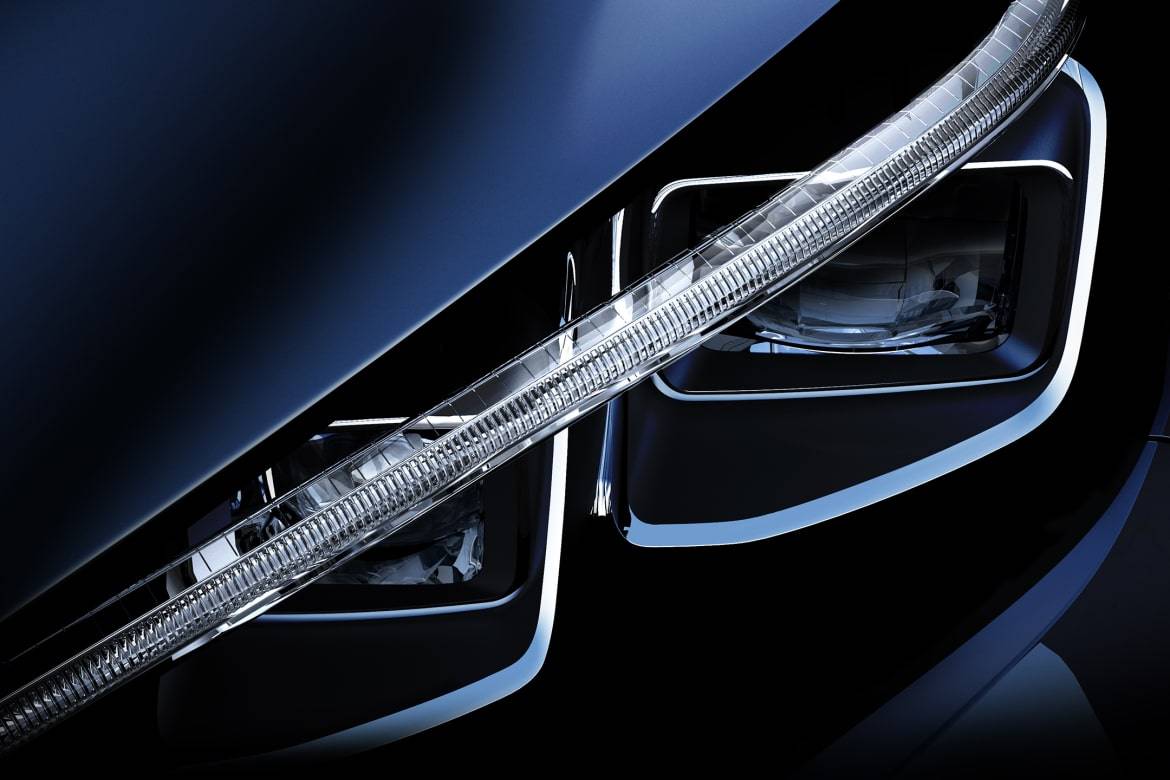 CARS.COM — After incremental improvements since its debut as a 2011 model, the next-generation Nissan Leaf is finally just around the corner. Nissan announced a redesigned Leaf will debut later this year and published a teaser image of the all-new headlight. Yup, that's all you get for now.
Nissan will drop more photos and information over the summer leading up to the full-blown unveiling.
Related: More Electric Car News
So far, we don't know much about the next-generation Leaf. Nissan previously said it was developing a 200-mile range Leaf. And if this is it, then a range around 200 miles is a substantial improvement over the EPA-rated 107-mile-range of the current 2017 Leaf and competitive with the Chevrolet Bolt EV (238-mile-range) and the proposed 215-mile range of the Tesla Model 3.
Stay tuned for more Nissan Leaf news. If it's anything like the slow reveal of the 2018 Dodge Challenger SRT Demon, then you might get sick of the Leaf even before the car is fully revealed.