2018 Volvo S60, V60 Polestar Unveiled
CARS.COM — Volvo recently announced plans to turn its in-house performance division, Polestar, into a high-performance-electric-car company. Before that happens, though, Polestar is still turning out performance versions of Volvo's gas vehicles and has unveiled its latest creations: the 2018 Volvo S60 and V60 Polestar.
Related: Volvo Gets Serious About Electrifying Polestar
The S60 sedan and V60 wagon both get updates for the new model year, including aerodynamic improvements that Polestar says increase downforce by 30 percent. New exterior parts include a new front splitter, side sills and a rear spoiler extension on the S60 — all made of carbon fiber.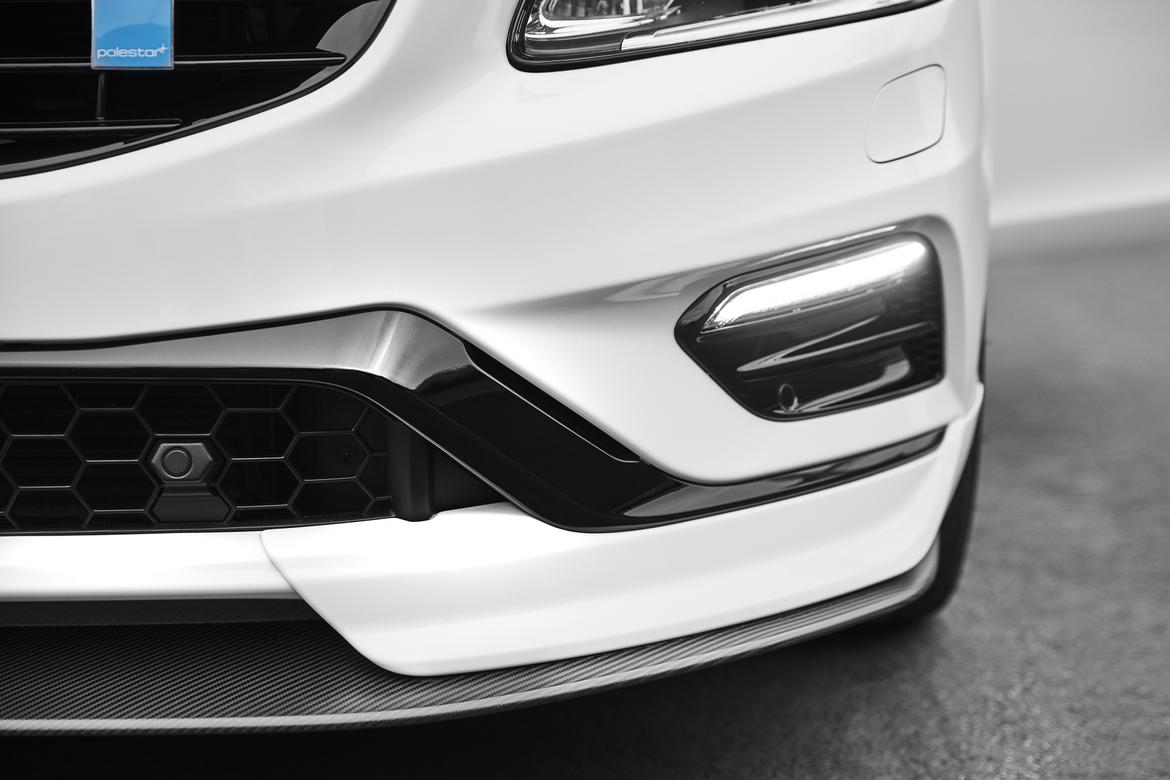 There are also new 20-inch high-gloss black diamond-cut wheels, carbon-fiber mirror housings and a new paint color in Bursting Blue Metallic. Inside, there are new seat materials with blue contrast stitching and Polestar embroidery.
Under the hood, the 2018 models keep the same powertrain as last year: a turbocharged and supercharged 2.0-liter four-cylinder engine that makes 362 horsepower and 347 pounds-feet of torque. An eight-speed automatic transmission with paddle shifters is standard, as is a rear-wheel-drive-biased all-wheel drive system from BorgWarner. S60 Polestar models make the sprint from zero-to-60 mph in 4.4 seconds, with the V60 Polestar following closely behind at 4.5 seconds.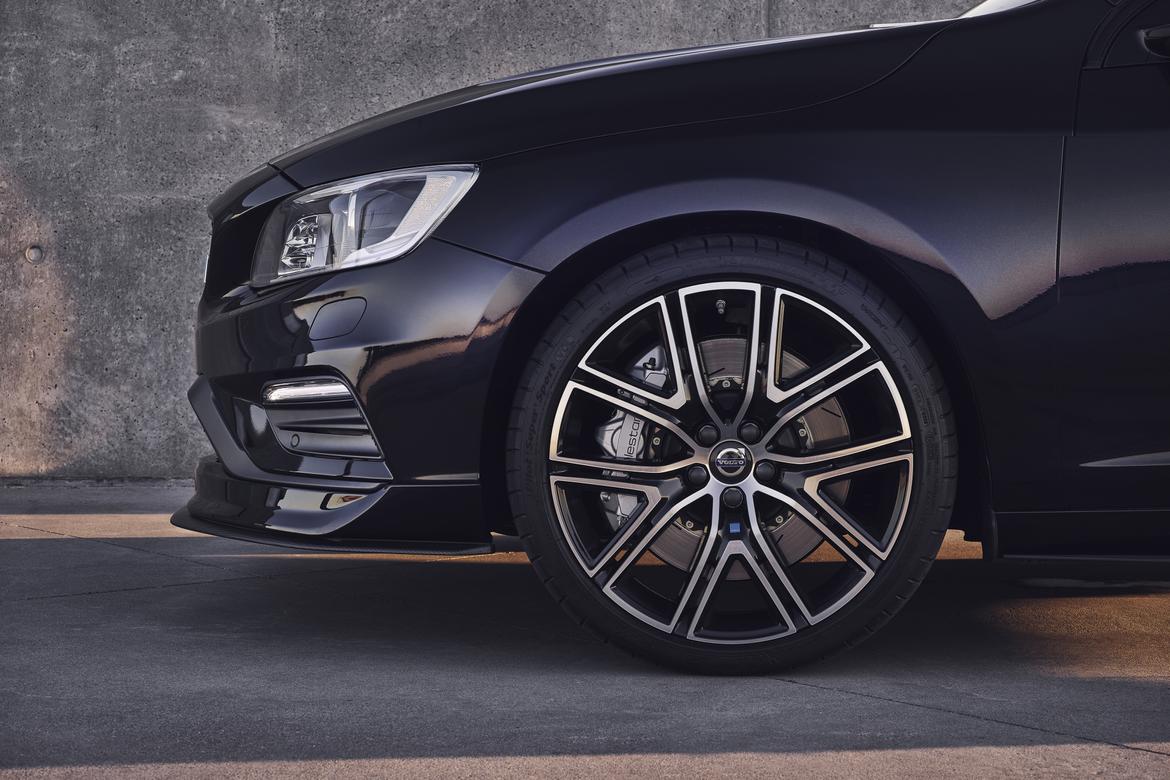 Compared to the standard S60 and V60, the Polestar models have 80 percent stiffer springs and other upgraded suspension components, including adjustable shock absorbers and a carbon-fiber-reinforced front strut brace. Six-piston Brembo front brakes with new brake pads for 2018 are also standard.
No word yet on when they will hit dealerships, but don't wait — only 1,500 of these vehicles will be produced, and Volvo didn't provide a breakdown of how many will be sedans or wagons.