2019 Kia Niro EV: 8 Things We Like (and 1 Not So Much)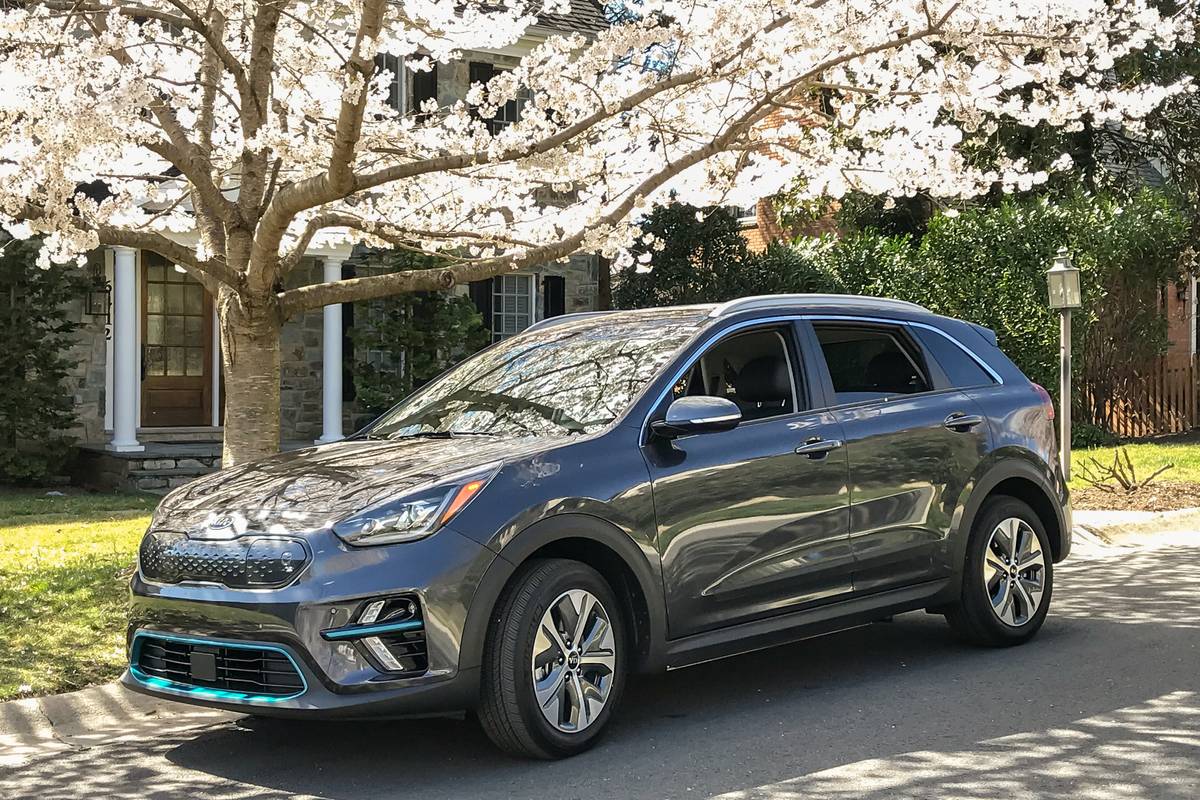 If you're on the bubble about your first electric vehicle, hoping for something reasonably affordable and also more practical than a small car, Kia has a deal for you: the friendly SUV-ish Niro EV. It's a full-battery model of the long-roof hatchback that Kia already offers in hybrid and plug-in hybrid form. And while the Niro's styled to look like an SUV, let's be honest: It's a well-designed front-wheel-drive wagon. And that's just fine — no body shaming here.
Related: Hyundai Kona Electric Vs. Chevrolet Bolt EV: Which Is the Better Electric Car?
The Niro electric version is a corporate sibling of the appealing Hyundai Kona Electric, but it's bigger and more well-rounded than the Kona, with a few more inches of length and wheelbase. That's enough for a roomier and grown-up feel in the front seats, more comfort in the backseat and more family-friendly cargo space (about 18 cubic feet behind the backseat and more than 50 with the 60/40-split seatbacks folded). It's a practical vehicle that just happens to be a competent electric vehicle, a combination that would make it a good first electric car and daily driver for a broad swath of buyers beyond EV early adopters.
If you're ready to go all in on a plug-in, here are eight reasons the Niro EV is a good choice to be the first EV in your garage when it goes on sale in May — along with one reason making that happen might not be easy where you live:
Things We Like
1. It's Affordable (by Today's Standards)
EVs aren't cheap and for many, the leap from the sub-$30,000 non-plug-in Niro hybrid will be too much. But Niro EV pricing has just been announced and the base EX is moderately priced at $39,495, including a $995 destination charge, while the EX Premium starts at $44,995. Subtract the $7,500 federal credit and the EX comes in at about the average transaction price for a new car, while the fancier Premium still is well south of $40,000 — and that's before state and local subsidies available in many places. And unlike Chevrolet's Bolt EV and Tesla's luxury electric vehicles, which are losing the federal credit, Kia has plenty of headroom before hitting the sales limit.
For the Niro EV's purchase price, you get mobility with a smaller carbon footprint. But in what a recent Cars.com survey found, potential buyers might be at least as enticed by saving green as being green, and the Niro EV will save money over time with lower fuel and maintenance costs than a gasoline vehicle.
2. It Has Miles to Burn
A full charge of the 64-kilowatt-hour battery offers 239 miles of range, just 19 fewer than the smaller Kona with which it shares the powertrain. That's enough for most people to handle their daily driving without anxiety and only have to plug in at home a couple of times a week.
Most people … but not all, or not yet. If your household can get by on one car but also needs one for weekend rambling beyond the reach of handy chargers, the Niro's also-appealing plug-in hybrid variant might be a more suitable first step. Its 26-mile all-electric range can handle a lot of commuting and you retain gas-engine flexibility when needed. You also still get federal plug-in subsidy for the purchase, albeit a smaller $4,543 versus $7,500 for the EV version.
3. Fast Charging Is Onboard
Beyond range, the Niro EV offers you the reassuring flexibility to use DC fast charging, which increasingly is becoming available at public stations. With a typical 7.2-kilowatt Level 2 home AC charger, a full charge of the 64-kilowatt-hour battery is an overnight thing at 9 hours and 35 minutes. But if you need a quick shot, the Niro EV comes ready to accept a fast charge that can fill the battery to 80 percent in 75 minutes on a 50-kW charger and in 60 minutes on the growing number of 100-kW fast chargers. You'll likely rarely need that, but if, like me, you start puckering when your phone is at 50 percent, it's comforting to know you can. Time on a regular home plug? Don't ask. You need to budget for a Level 2 home charger for your new EV.
4. It's Not Weird
The Niro doesn't overwhelm you with gadgets and gauges, and science-project design. The fact is that EVs are less complicated to drive and maintain than a gasoline car. And Kia ran with that, giving the Niro a familiar look and feel. It also simplified use, putting essential information such as range up front and making charging the car nearly as simple as charging your phone. Sure, it still has fancier EV graphics and electric-specific features that you can master at your leisure as you adapt to new habits to get the most mileage out of your juice — but the hardest thing to learn for a newbie might be remembering to turn the Niro off without the prompt of hearing a gas engine still running.
5. It's Hushed
EVs are quiet. It's a revelation of how much white noise you don't consciously hear in a gasoline car, like a night in the country is a revelation to a city dweller. But a downside is that little noises you'd never otherwise notice will now stand out. Neither of these is exclusive to the Niro, but Kia has done a very good job of filtering out and suppressing potential annoyances in the hushed cabin, even gliding at low speeds with the whirring alert broadcasting a techy "on your left" warning to unwary pedestrians on their phones.
6. It's Comfortable
Saving the planet should have rewards — and not just a pass for the HOV lanes. The Niro EV's payback is a nicely designed and simple cabin that carves out a lot of space for its size, and is trimmed in quality materials and soft-touch surfaces above your elbows. The Niro has an upright driving position with excellent visibility all around. The buttons and switches are logically arranged, though I found myself wishing the touchscreen were a little higher. It has very comfortable front seats, and head and leg space for tall adults in the back. Cabin storage for your stuff is better than in many small SUVs, including a clever tray under the open front of the center console. A bonus in the EX Premium test car was good-looking gray leather upholstery with blue trim and stitching — even a blue accent in the leather perforations, and a red light signature around the console and rotating shift knob.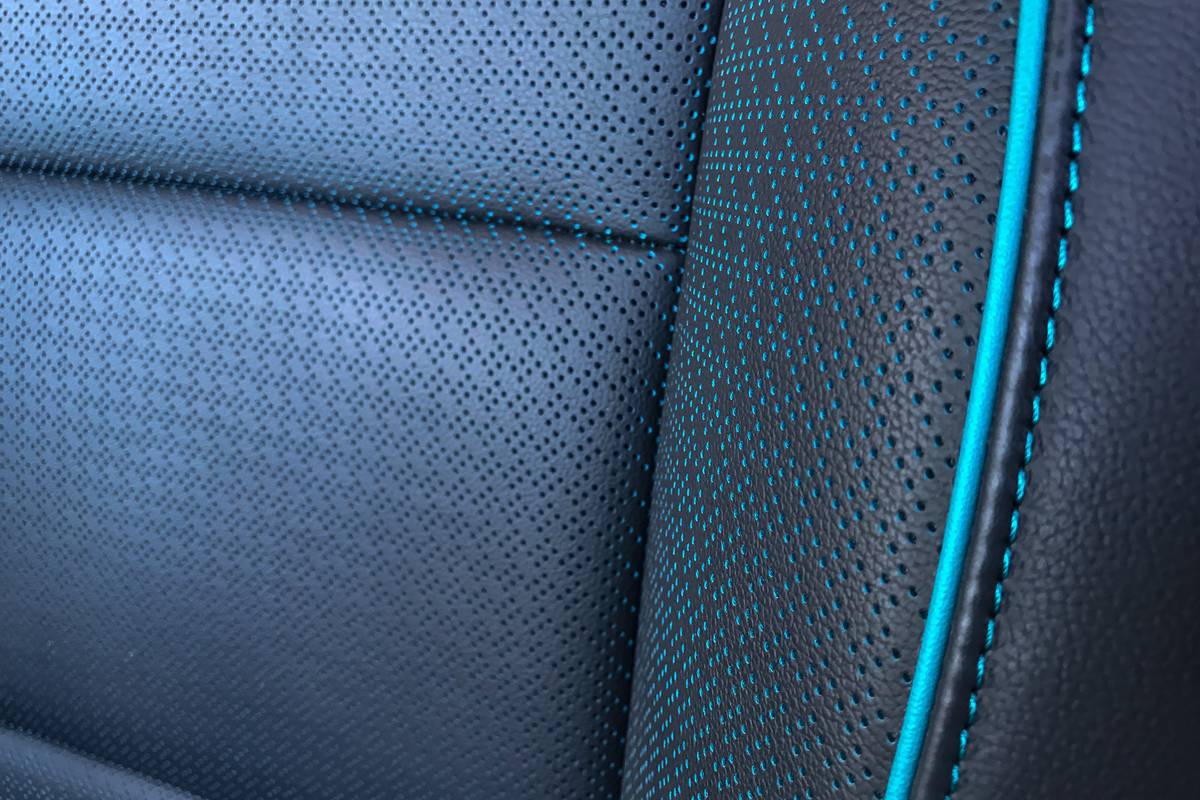 7. You Can Have All the Modern Conveniences
The cabin may be simple, but the tech is not. Both the EX and EX Premium versions come with a buffet of driver-assistance and safety tech, including adaptive cruise control, a forward collision system with automatic braking and pedestrian detection, lane-centering steering assist, driver attention alert and a blind spot monitor with rear cross-traffic alert. While the base model is by no means stripped, the upscale EX Premium test car was loaded with, in addition to the leather seats, heated and ventilated front seats, a heated steering wheel, an 8-inch touchscreen system with navigation (the EX has a 7-inch screen), competent Harman Kardon premium audio, USB ports, wireless phone charging, Apple CarPlay and Android Auto integration, parking sensors, a smallish moonroof and upscale LED lighting inside and out.
8. It's Not a Dog
The electric powertrain puts out a healthy 201 horsepower and will pull the Niro EV to 62 mph from zero in 7.8 seconds and from 50 to 75 mph for passing in 5 seconds. It feels faster than that in town owing to the electric motor's instant 291 pounds-feet of torque, leaping like our family cat and even sometimes chirping the eco-efficient tires. In addition to the Normal, Eco and Eco Plus (which I'd only use if running on empty), there is a more satisfying Sport mode that's fun at the price of some electrons.
The underfloor battery gives the Niro EV a planted feel, though not without some body lean in the corners. The steering is very light but is precise with changes of direction. The ride is firm, not harsh, but a little brittle on rough streets — I'm not sure if that's the suspension, the low-resistance tires or both. The regenerative braking system has an otherworldly feel at times, but there is no grab in the transition from regeneration to the standard brakes. My favorite braking feature is the variable regenerative braking paddles on the steering wheel that allow mostly one-pedal driving in the stop-and-go city.
Things We Don't
1. Sold? It's Not as Simple as Writing a Check
The Niro EV, like the mechanically similar Kona and coming Kia Soul EV, is built in South Korea and must share, says Kia, a currently short supply of batteries. So initial quantities for the U.S. will be constrained, with sales limited to California and a dozen other states — mostly those where a percentage of EV sales is or will be required. If you only have a limited number to sell, it makes sense to start with the "have to" states. Of course there's nothing to stop you from going to L.A. to buy one if you can locate one on the ground (check back with Cars.com after it goes on sale).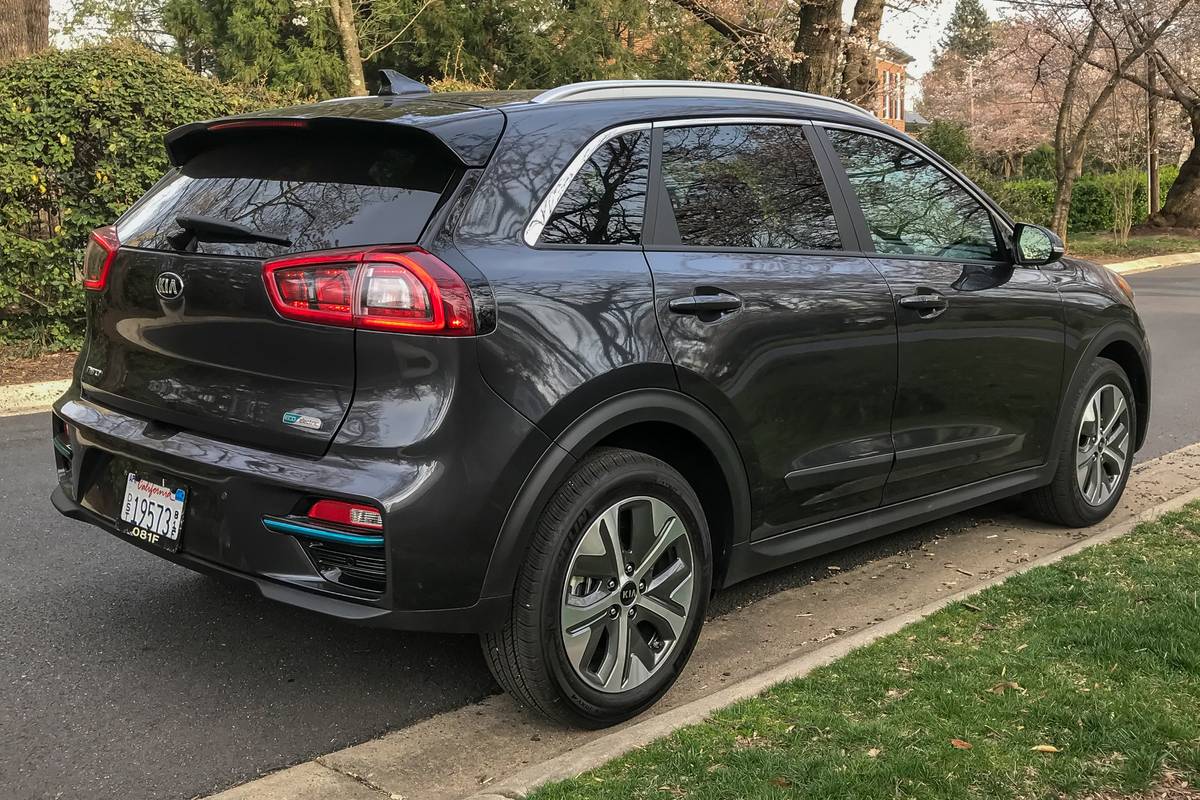 Cars.com's Editorial department is your source for automotive news and reviews. In line with Cars.com's long-standing ethics policy, editors and reviewers don't accept gifts or free trips from automakers. The Editorial department is independent of Cars.com's advertising, sales and sponsored content departments.