2019 New York Auto Show: Winners and Losers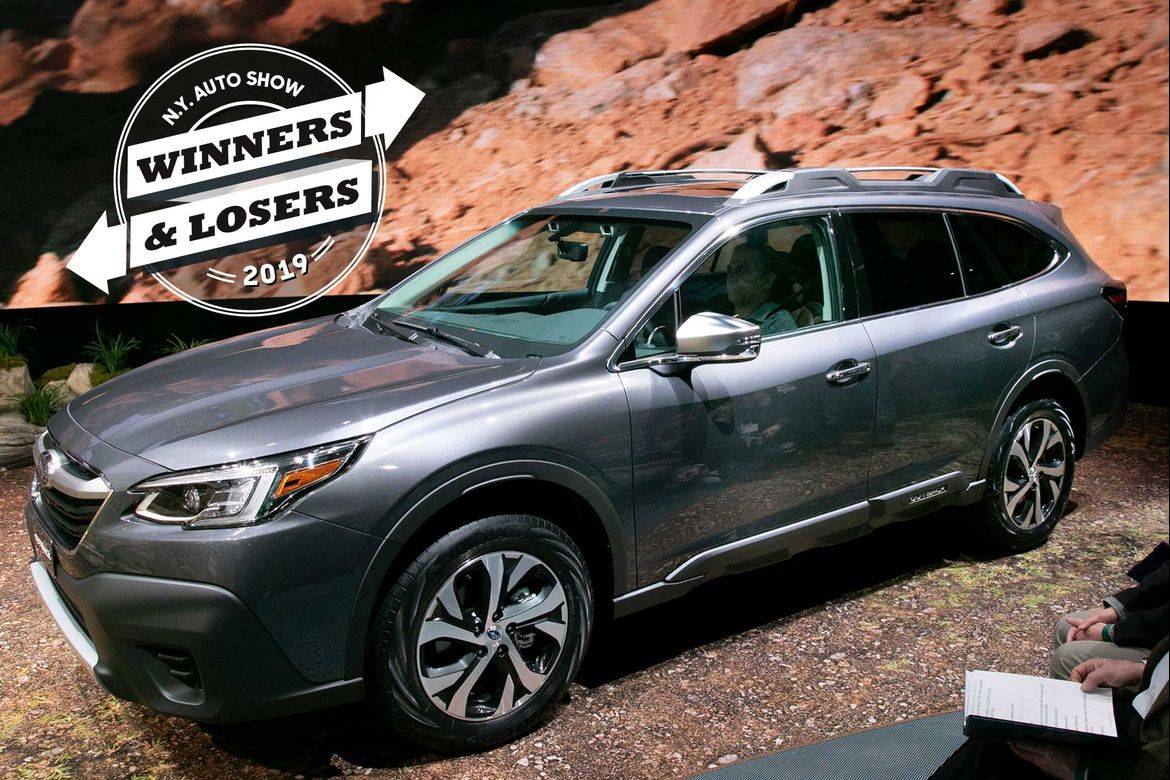 Lincoln continued its impressive streak at the 2019 New York International Auto Show of debuting flabbergastingly good, show-worthy SUVs, earning Cars.com's Best in Show award thrice in a row, this time for the 2020 Lincoln Corsair.
Related: More New York Auto Show Coverage
Even so, the Corsair may not be the most newsworthy of the lot, with ground-up redesigns of family favorites including the 2020 Toyota Highlander and 2020 Subaru Outback grabbing the eyes of those looking to find a home for double strollers, Fido and soggy Cheerios. As usual, however, luxury cars flourished at the show, including the cute-ute Audi Q3, smallish Cadillac CT5 sedan and behemoth Mercedes-Benz GLS-Class. Continue reading to find out which cars we called winners or losers at the 2019 New York auto show.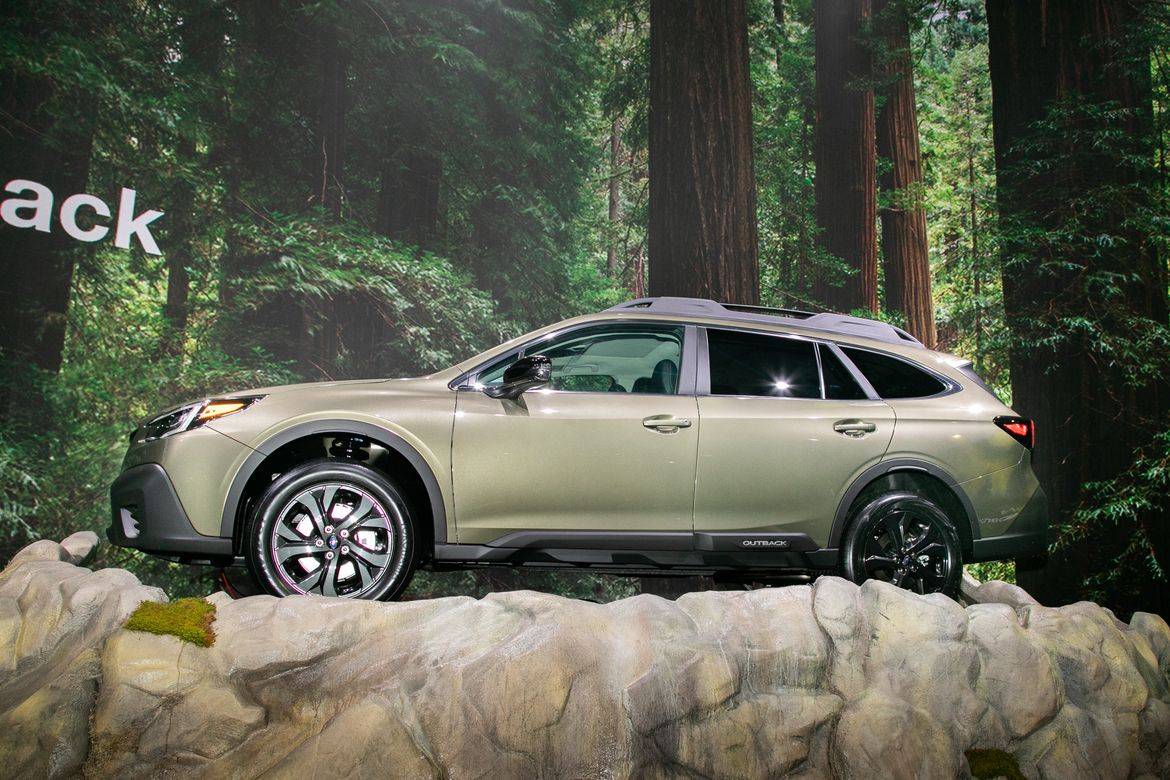 2020 Subaru Outback
Aaron Bragman, Detroit bureau chief: Loser
It's kind of amazing that Subaru took an entirely new platform and made it look almost exactly like the outgoing Outback. The idea of "if it ain't broke, don't fix it" is alive and well here, but where's the progress? Why even bother making an updated one if it doesn't look or feel any functionally different than the old one (aside from that big multimedia screen)? Maybe it's cheaper to build?
Mike Hanley, senior research editor: Winner
The redesigned Outback does the same things well that it has for some time: It's roomy, comfortable and has a large cargo area for your stuff. The new Onyx Edition XT almost seems too nice inside for dirt-road adventures with its upscale finishes and details. Subaru is one of the few automakers that has figured out how to sell large numbers of wagons to U.S. consumers, and I suspect that trend will continue with the new Outback.
Fred Meier, Washington, D.C., bureau chief: Winner
Calling this cult favorite a loser is like dissing one of those cute dogs in its ads. Going for a radically new look can be overrated (Lexus comes to mind), but the new Outback doubles down on substance — tech, safety, materials quality — and puts a little fresh lipstick on the interior. Sensible.
Brian Wong, Los Angeles bureau chief: Winner
I wavered on this one, weighing the same arguments above. I do find the changes to the interior to be rather substantive with the improved technology and materials. What pushes the Outback across the line is the new platform, which we've found to improve the ride, handling and even the noise levels in other Subaru vehicles. Adding those qualities to the Outback's inherent size and cargo advantages makes it a winner to me, but barely.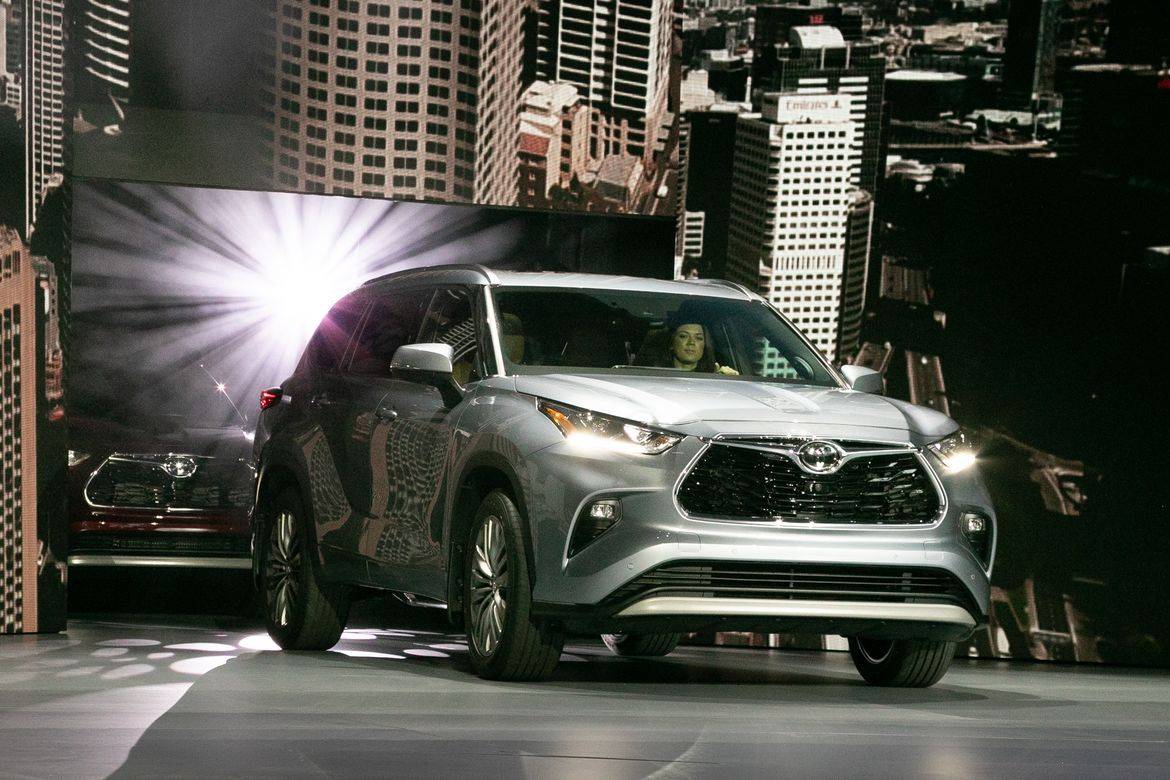 2020 Toyota Highlander
AB: Loser
Big loser, actually. I'm kind of stunned at how tone-deaf Toyota is becoming with regard to its people movers — in the wake of the fantastic new Kia Telluride and Hyundai Palisade, we get a completely redone Highlander with a substandard third row that's barely fit for kids and a second row that has difficult-to-use sliding features and a serious headroom deficit.
MH: Loser
Cabin materials in the high-end Platinum trim are good, and that version gets a 12.3-inch dashboard screen that's packed with useful technology features. But the best three-row SUVs also deliver spacious accommodations in all rows of seats. That hasn't been the Highlander's strong suit, and Toyota hasn't addressed it in the 2020 model.
FM: Winner
By a nose. It did what it had to do, no less but little more, to keep its fans coming back and maybe add a few. I wasn't as troubled by the back row — it's a kid and just-in-case zone for many (most?) buyers. Toyota took a risk when other brands are going large, but I think a little less bulk has its own appeal. Pushing it just over the winner line for me is the redone hybrid with an estimated 34 mpg combined; that will stand out in a field that struggles to pass 20.
BW: Loser
There's a lot to like about the redesigned Highlander, including the addition of Android Auto and a big gain in fuel economy for the hybrid model — 34 mpg combined is nothing to sneeze at. But what tips the scales in the other direction is that Toyota did nothing to address the SUV's deficit in passenger room and accessibility. The third-row is not just uncomfortably small, it's also difficult to access even with captain's chairs in the second row. As a two-row SUV, the Highlander is a winner, but with three rows it doesn't make the cut.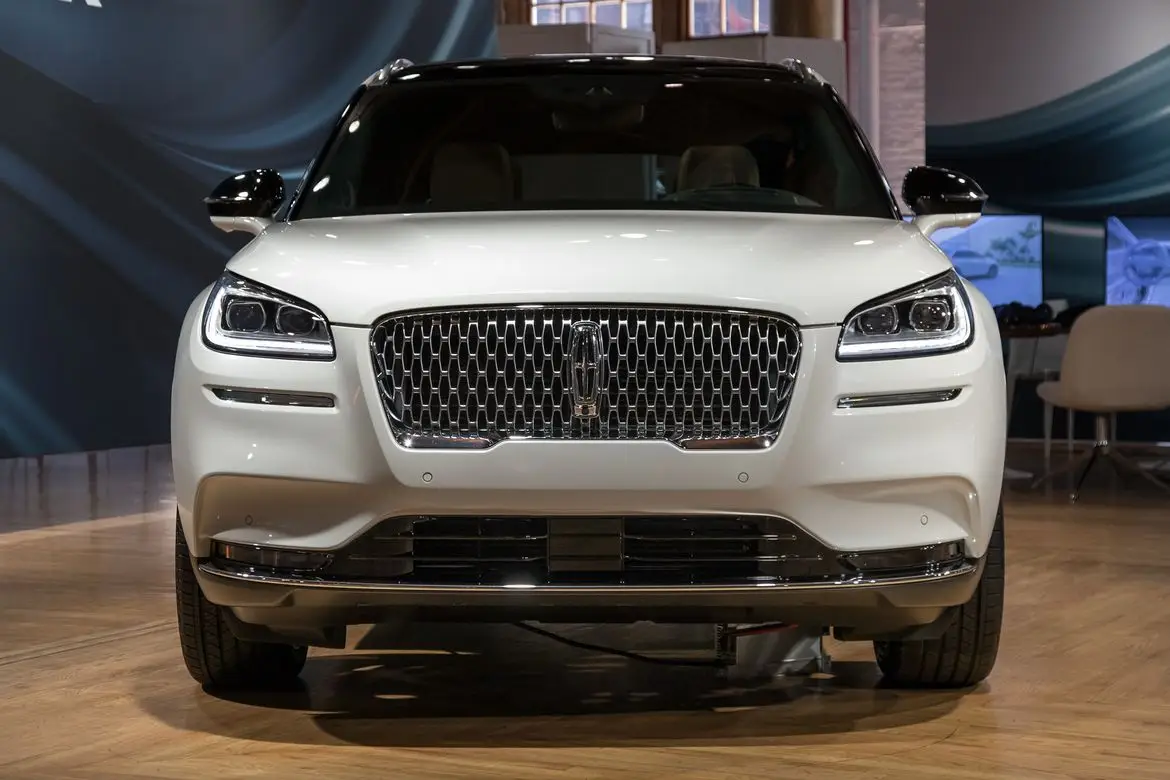 2020 Lincoln Corsair
AB: Winner
If you didn't know, you'd never guess that this and the Ford Escape share a platform. Lincoln did an amazing job making the Corsair look more like the bigger Lincoln Aviator than the related Escape, and interior material quality is yet another win for Lincoln.
MH: Winner
It wasn't that long ago when people were wondering whether Lincoln had a future at all. The luxury brand has responded emphatically with hit after hit, and the Corsair is the latest. Stylish, luxurious and roomy, the Corsair is well equipped to challenge the crop of established compact luxury SUVs.
FM: Winner
We've seen Lincoln's future, and the Corsair lights it up. The Navigator is great, but the luxury compact class is where the volume is and it's important to establish a face for the brand. The Corsair is a great brand image with good looks, a gee-wow interior and the promise of competent driving manners.
BW: Winner
Good looks on the outside, a true luxury grade interior on the inside that renders a Black Label version unnecessary, and solid technology and safety features make this an easy call. Lincoln has had all the elements to construct great SUVs since the Navigator debuted, and I'm happy to see those features spread down to its smaller SUVs.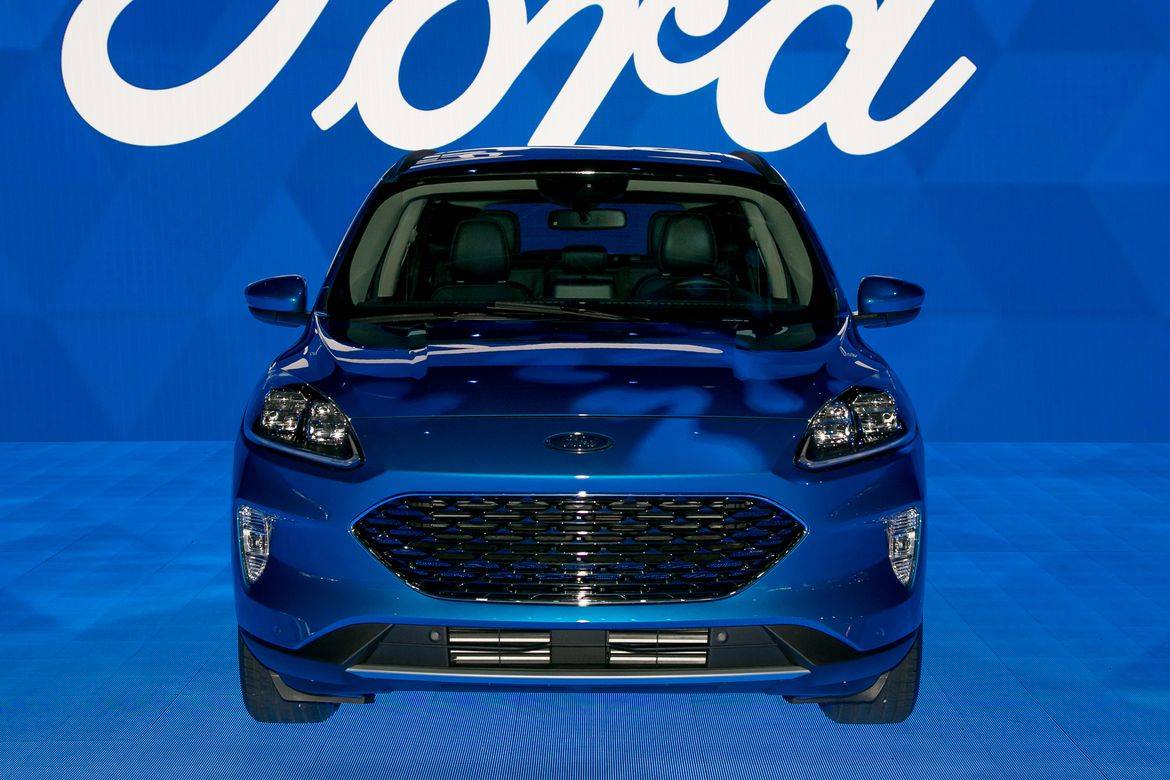 2020 Ford Escape
AB: Winner
This is a solid rethink of the Escape, with innovative powertrains, creative packaging and lots of new onboard tech. The styling update is appealing, too, as it basically looks like a Porsche Macan — no more even pretending to be off-road ready. The wholesale shift to an unapologetically on-road-only, all-weather tall wagon has finally taken hold.
MH: Winner
Ford has removed some of the Escape's Euro flair with this redesign, but that's a good thing in my book. The dashboard gets more familiar, U.S.-centric controls and the cabin doesn't feel so narrow, a shortcoming of the prior Escape. The new exterior design holds up better in person, too. The Escape is already one of the most popular small SUVs around; that should only increase with this update.
FM: Winner
There's a little Macan in the look but a lot of Focus wagon in the concept. No longer pretending to be a soft-roading SUV, the new Escape is a long-roof car that adds new  tech, doesn't feel narrow inside and has more comfortable front seats (although the backseat remains thin).
BW: Winner
You guys keep saying Macan, but what I see is a Mazda CX-5, only with the Ford grille instead of the Mazda shield. My reasons for calling the new Escape a winner, however, aren't related to cosmetics: I'm here for the plug-in hybrid powertrain. If Ford's estimate of "over 30 miles of all-electric range" hold up, it gives the Escape an enticing advantage over the rest of the class.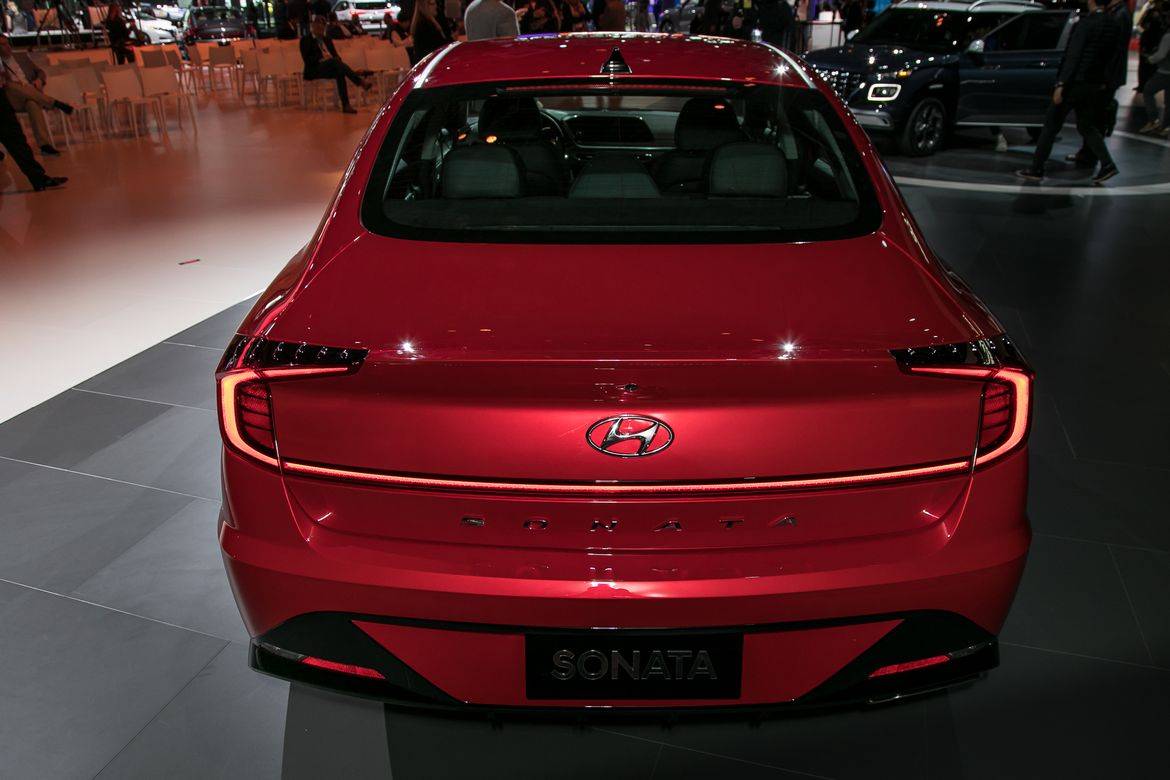 2020 Hyundai Sonata
AB: Winner
Hyundai and Kia are on a roll these days, and here's the latest example. The styling is out there, but it fulfills one of the main rules I have for an automobile: Don't bore me. That front end is a little kabuki-mask-influenced, but the rest of the car's surface detailing is stunning. This isn't Hyundai's first attempt at a dramatically styled Sonata; the sixth-generation car arrived to much fanfare in 2011, only to be toned down a lot for the seventh when Hyundai execs got cold feet about being a style leader.
MH: Winner
Hyundai does seem intent on recreating the kind of buzz its mid-size sedan had previously enjoyed by giving the new Sonata a distinctive design. There are cool elements like the daytime running lights that fade into the chrome trim, but the interior also impresses with upscale soft-touch surfaces where your hands fall and surprisingly good backseat headroom considering the sloping roofline. The mid-size competition is strong, but the Sonata looks like it's up to the challenge.
FM: Winner
After a few years of frumpiness, the Sonata is back with the kind of unexpected high style and load of features that made the 2011 a hit. The roomy interior's design and materials are impressive, and attention to surprise-and-delight details shows in the novel chrome-like LED hood accents. The 2020 redo vaults the Sonata to likely mid-size sedan survivor status along with the Camry and Accord.
BW: Winner
The new look is a breath of fresh air after the stagnation of the Sonata's last generation. A bigger screen, new safety features and a fun blind spot camera system increase the car's technology proficiency. And like all Hyundais, the Sonata still offers a solid list of standard features that give it a strong value proposition.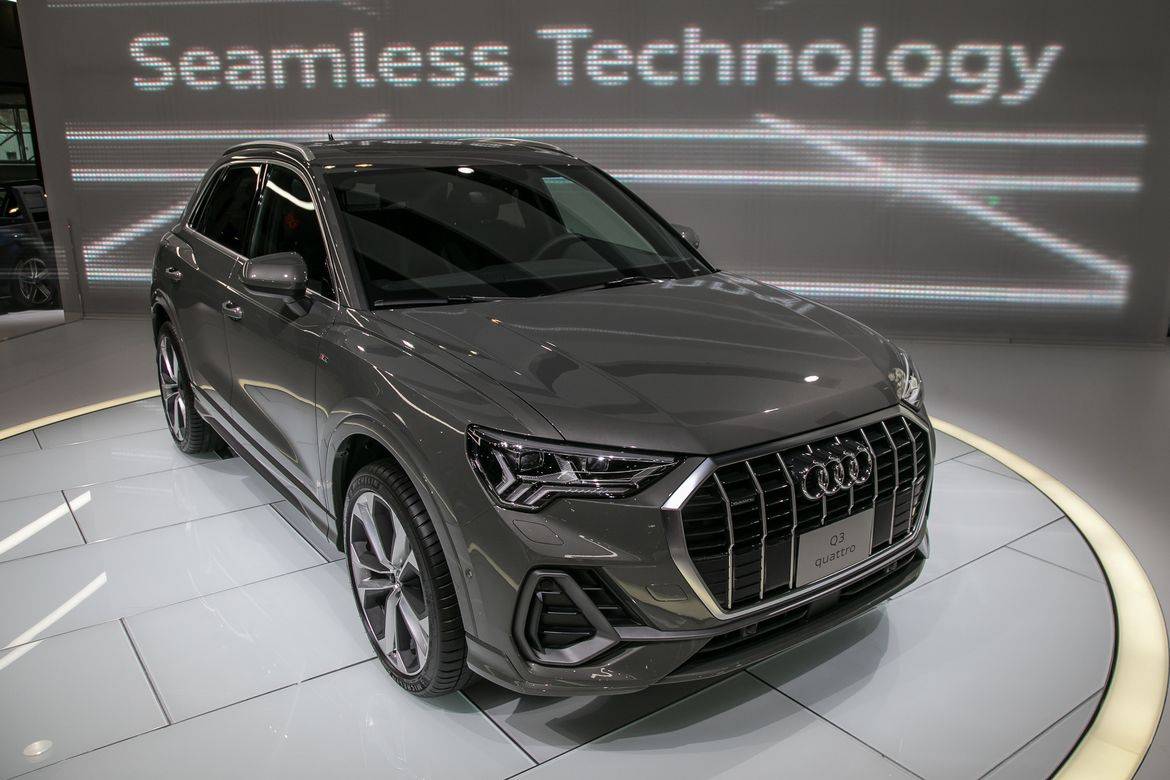 2019 Audi Q3
AB: Winner
What a pleasant surprise. Excellent packaging, good styling update, neat interior touches and it doesn't have the awful new dual-screen touch-sensitive controls that are spreading like a fungus across the Audi lineup. I like the Q3 a lot more than I expected; it'll be fun to throw this up against a Volvo XC40.
MH: Winner
Considering the Q3's entry-level position in Audi's SUV lineup, I was really impressed with its cabin materials, which wouldn't look out of place in the larger Q5 and in some instances are nicer than what's in that SUV. Despite its small size, there's good space in front and back along with a reasonable amount of cargo space. Well done, Audi.
FM: Winner
Funny Aaron should mention the XC40. Similarities to the Volvo's attitude were a first impression when I got in — and not just for the creative use of orange Alcantara trim. The Q3 checks many of the same small SUV boxes, with efficiently carved-out  space for people and cargo, and an interior design that's both premium and fun. I just wish Audi had given exterior designers a longer creative leash the way Volvo did.
BW: Winner
A solid redesign that goes a long way to fix the issues of the previous generation. The old Q3 was too cramped, too bland and too far behind in technology. All three of those areas are massively improved on the new one. Audi also did something I like for smaller vehicles and didn't downsize the Q3's displays. A 10.1-inch multimedia display and the 12.3-inch Virtual Cockpit from the Audi A7 and A8 are both available, making the Q3 a small SUV with big screens.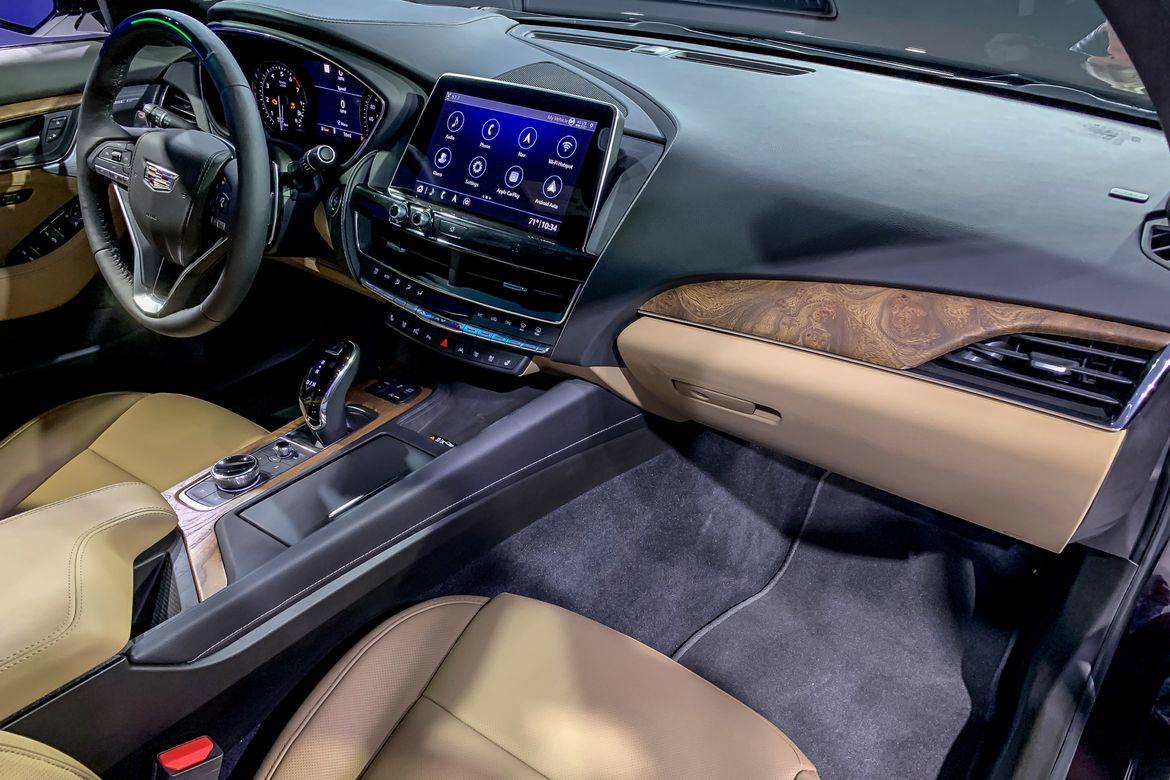 2020 Cadillac CT5
AB: Winner
Finally, Cadillac does an interior that's competitive and appealing. The exterior ain't hard to look at, either, thanks to the continued use of vertical light elements front and rear, a look that isn't aging at all and continues to be a distinctive styling cue that's uniquely Cadillac.
MH: Loser
It pains me to call a new sports sedan a loser, but there are some issues with the CT5 that can't be overlooked. The center dashboard looks like Cadillac couldn't settle on a direction to take the multimedia controls, while backseat passengers don't get much headroom. Then there's the gloss-black panel designed to make the C-pillar look sleeker, a cheap trick Toyota used on the Camry a few years ago. Come on, Cadillac. I hope it drives well, and I have high hopes after the ATS before it.
FM: Loser
We all love sports sedans, we just rarely buy them. I agree with Aaron that the CT5 front and rear are distinctive, but the profile is anonymous. I expect excellent dynamics; the platform underpins a great Chevrolet Camaro as well as the competent sedans the CT5 replaces (and likely an even more interesting V version down the road). But I question the relevance as a luxury car. It's neither big nor small, neither SUV nor EV, neither top-end nor really entry-level, and this show has more interesting luxury vehicles of all these types. And for sports sedan value, stop by the Kia Stinger display.
BW: Winner
I think it would be a bit two-faced for us to call the CT5 a loser based on its segmentation and small backseat. Those are two arguments that could also be made against the Genesis G70, which got our Best of 2019 award. This is a good-looking, probably good-driving (given its platform) sports sedan with a solid interior. The downside is that it's closer to mid-size in dimensions but compact in the backseat. However, my desire to get behind the wheel is strong, so that's the only seat I care about in this instance.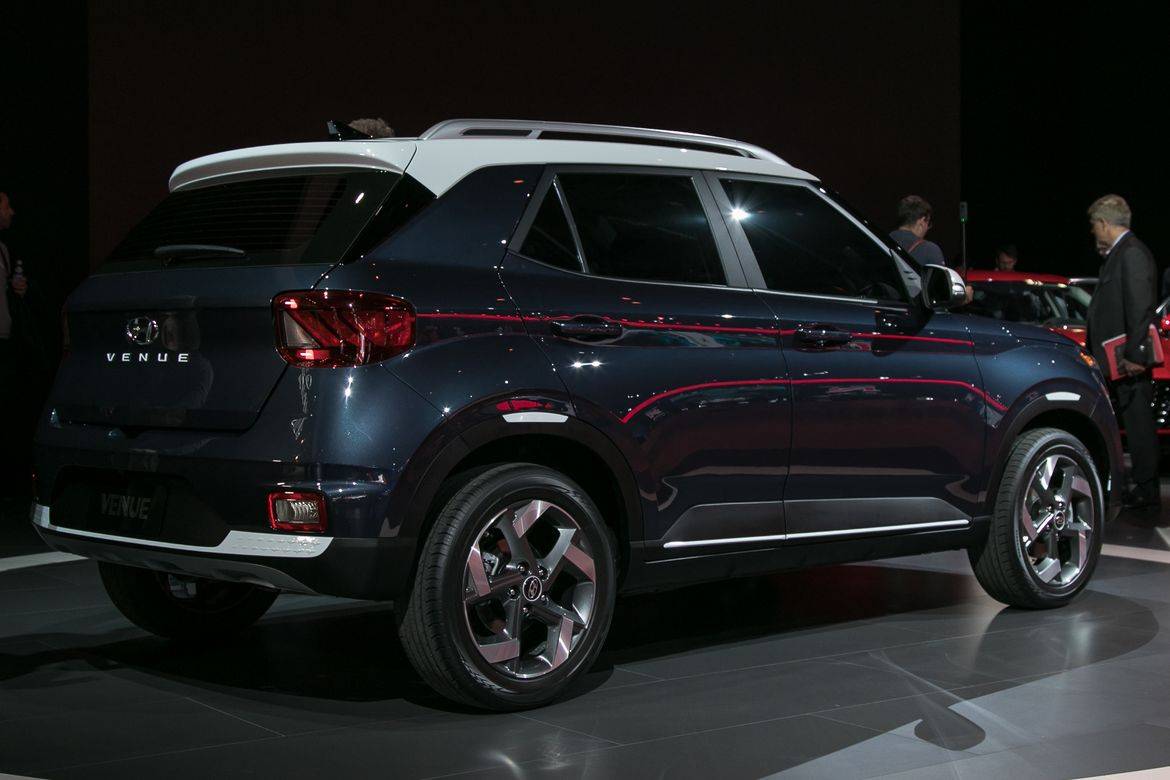 2020 Hyundai Venue
AB: Winner
My pick for the biggest surprise of the show, the Venue is stunning in many ways. The styling is perfect, the interior packaging is astonishing, the price is right and the equipment seals the deal. It'll be cheaper than the subcompact Kona, has an amazing amount of room for passengers inside and is exactly what buyers are clamoring for. Impressive.
MH: Winner
I was also surprised by the Venue's cabin accommodations; the level of comfort in the front and rear seats is good for such a small SUV (the Venue is about 5 inches shorter than the Kona). Basic cabin materials detract a bit but aren't unexpected in this class. When you think about all the things that could have been wrong with the Venue but aren't, you realize how good Hyundai got it.
FM: Winner
There is a difference between inexpensive and cheap. Hyundai found it with the Venue, one of the new little city hatchbacks like the Nissan Kicks that don't presume to be SUVs. The Venue uses interesting design and color to take the cheap look out of inexpensive materials, and the amount of space carved out in the small footprint is the most amazing since its bigger and more expensive Kona sibling rolled out.
BW: Winner
This is the vehicle that Hyundai should have built rather than the Kona. Its two-tone color and vertically oriented stance also remind me of the Kicks, another small SUV that nails the passenger area. The Venue pushes its wheels all the way out to the very corners of the body, which helps to explain why it can feel so spacious even though the overall length of the vehicle is so short. Finding a good way to do more with less makes the Venue an unquestioned winner.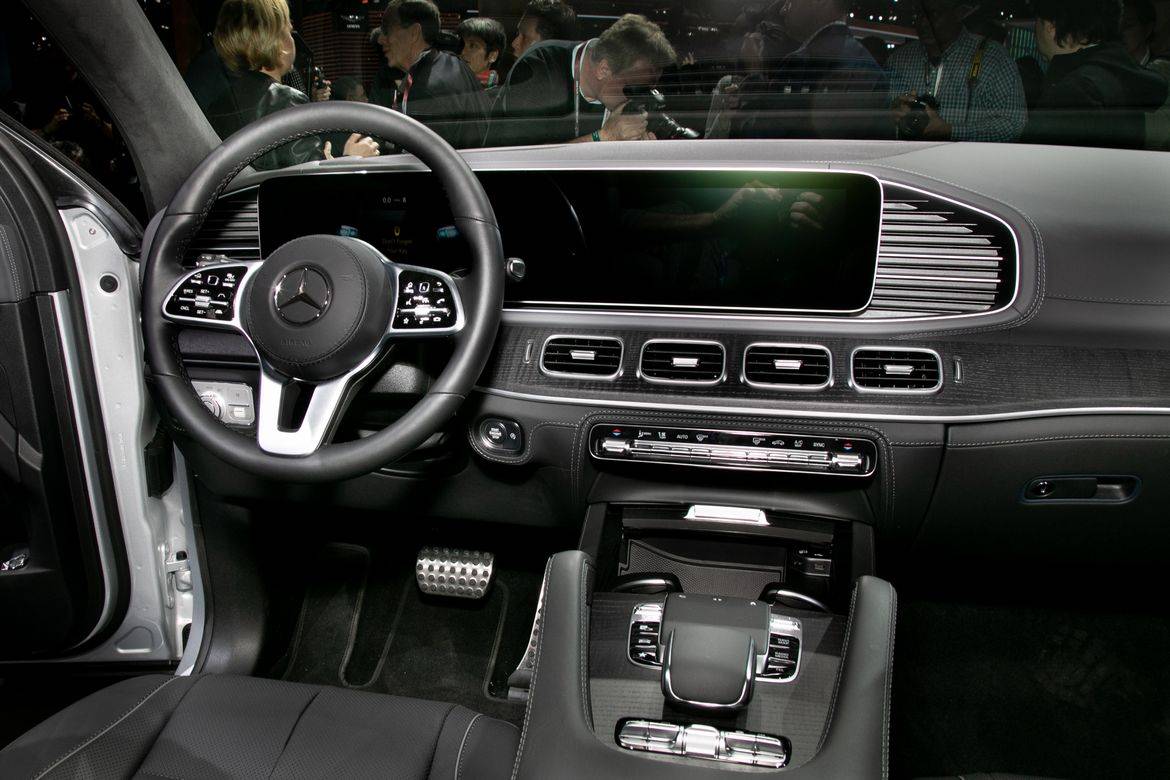 2020 Mercedes-Benz GLS-Class
AB: Loser
I'm actually kind of disappointed in the redesigned GLS. I expected more. Don't get me wrong, it's excellent, with an interior that's nearly identical to the outstanding GLE SUV, but Mercedes-Benz kept billing this as an S-Class SUV — and it's just not. The S-Class is still superior in its interior execution, still more opulent and special-feeling, whereas this big new GLS really only feels like a slightly more spacious GLE. Maybe a Maybach version would have more wow factor?
MH: Loser
The GLS wears its new, smooth exterior styling well, but I'm with Aaron on the interior: I expected a richer space considering this model's place in Mercedes' SUV range — and the fact that lesser sedans like Mercedes' own E-Class have a nicer interior. Mercedes missed an opportunity to leave competitors far in its wake.
FM: Loser
It looks great, the interior is classy and seating in the grown-up third row is more comfortable for me (6-foot-2) than in many SUV second rows. So why a loser? Short of bespoke unicorns, the S-Class cars are the definition of luxury in a vehicle. When I get into the GLS, I see just a very good SUV.
BW: Loser
Aaron and Mike nailed it, the GLS interior isn't S-Class grade, especially in the lower grade level (the GLS450) where materials drop-off after the first row is sudden. The added length to the wheelbase is well used as the GLS offers truly comfortable seating across all three rows of seats — not something all of the competition can match. Perhaps an options package could make the interior more compelling, but that aside, the base version doesn't keep up.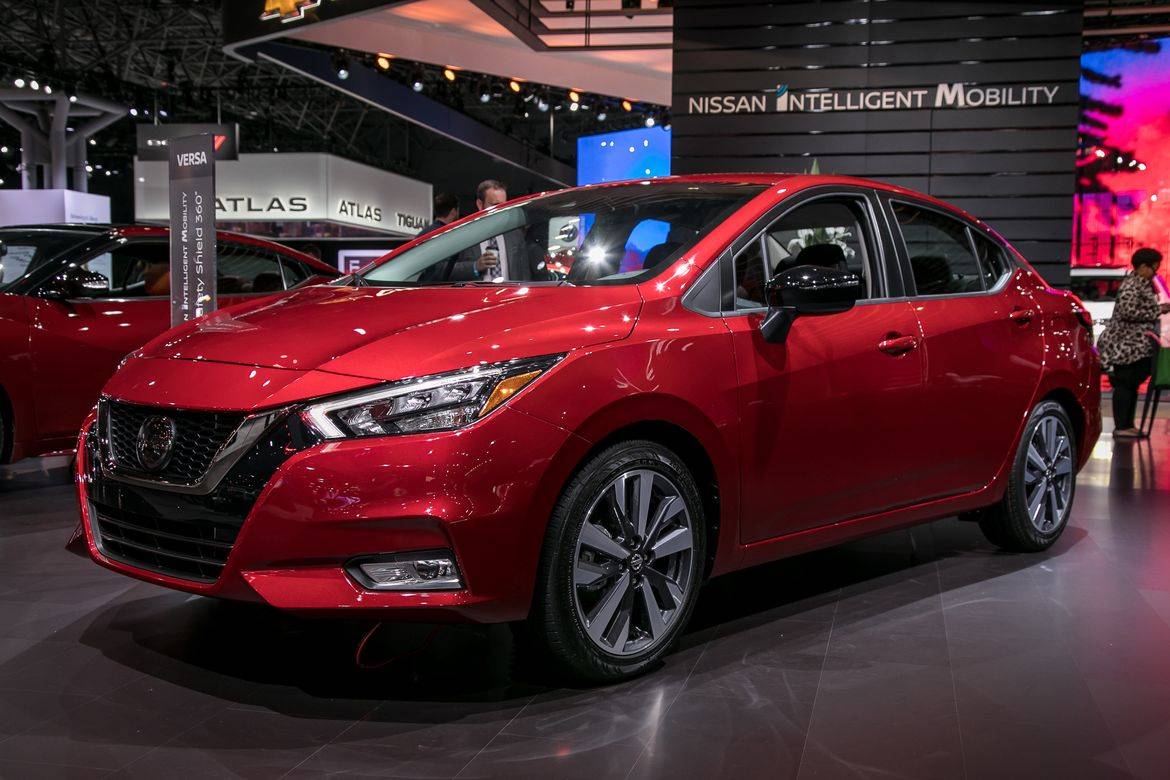 2020 Nissan Versa
AB: Loser
There's nothing really wrong with the Versa except for the fact that it's completely superfluous. Park it next to Nissan's own Kicks, and one wonders why the company even bothered putting any effort into redesigning this thing for the U.S. market. Even worse, park it next to the new Hyundai Venue and its appeal becomes even more questionable. Who wanted a new Versa? Rental counters?
MH: Winner
If you are interested in a Versa, I think you'll be pretty happy with the changes Nissan made for 2020. The new exterior styling gives the car a sportier appearance, the cabin is considerably richer with available premium features like a partial-digital instrument panel, and the car gets much more upscale dashboard controls. It's possible that the updates won't change the Versa's trajectory in the market (Versa sales were down 29 percent last year), but individual buyers are getting an unquestionably better car.
FM: Winner
There is still a market for an entry-level car that you can buy and keep up your student loan payments — a smaller market, but there will be survivors. The new Versa stakes a claim to that by keeping near compact-car roominess and adding more safety and media tech than you expect, plus new styling that no longer requires an apology. I think the Kicks is a kick-ass city car, but it's still more expensive for buyers counting dollars. The real question: With the Versa and Kicks, why is there a Sentra?
BW: Winner
As cars get more expensive, the cheap stuff can become an afterthought. That's why I was pleased to see a competent, well-executed redesign of the Versa. It replaces the ugly car with a stylish (if not great-looking) sedan that still offers a lot more space inside for passengers and cargo than you'd think.
More From Cars.com:
Cars.com's Editorial department is your source for automotive news and reviews. In line with Cars.com's long-standing ethics policy, editors and reviewers don't accept gifts or free trips from automakers. The Editorial department is independent of Cars.com's advertising, sales and sponsored content departments.