2018 New York Auto Show Winners and Losers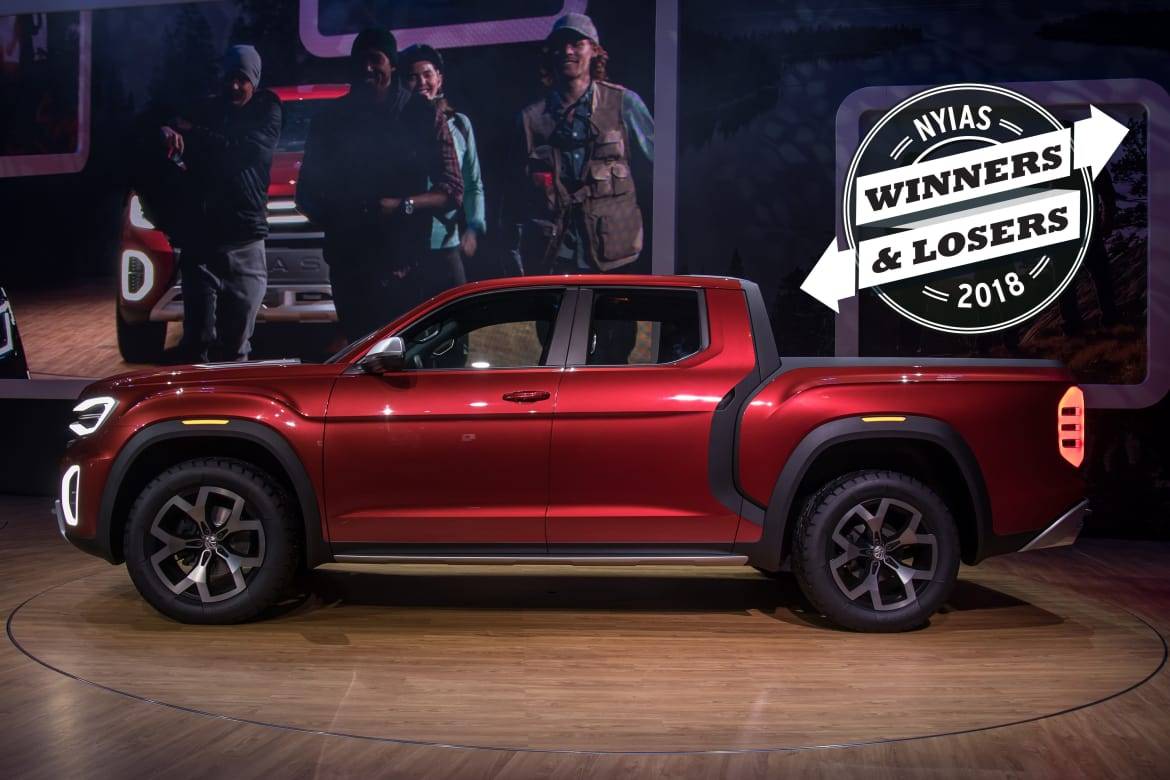 The New York International Auto Show is traditionally the high-end show in the U.S. season, one where we see a lot of eye candy that only the high rollers will actually get to drive. Not this year: Mainstream, and particularly mainstream SUVs, was the tone of this show.
Related: More 2018 New York Auto Show Coverage
But there still was variety, and even — gasp! — cars, as well as SUVs. And as always, there were winners and losers among the big-bucks unveilings. Here's what we thought of 10 new or heavily updated vehicles that made their debuts in the Big Apple:
2019 Cadillac XT4
Joe Wiesenfelder: Winner
The XT4 is a tidy little package that seems to make few sacrifices for its compact size. Employing mechanical buttons and keeping the touchscreen functionality are positive moves, though the display's swept-back design — and the fact that it wasn't powered up at the show — make me question if the Cadillac User Experience multimedia system is truly where it needs to be. For now the XT4 is a winner unless/until it proves otherwise.
Aaron Bragman: Winner
There were two small luxury crossovers introduced at the show: this one and the Lexus UX. This is the one that is going to be a hit. It's cleanly styled inside and out, has a premium cabin and plenty of legroom in the second row. Cadillac could use a hit, and the little XT4 has all the goods to be one.
Fred Meier: Winner
A baby SUV Cadillac needs, and a good one. This has a clean design and it's a small SUV that still feels like luxury inside, unlike some snobbier rivals. It actually is more than 8 inches shorter than the compact XT5 but doesn't seem so until you see them together on the stand. Even so, real backseat room is as ample as Cadillac specs bragged about, and that, too, should have it stacking up well against rival starter utes.
Brian Wong: Loser
I like what Cadillac has done with the exterior of the XT4, especially the attractive LED taillights, which give it some needed distinction from the XT5. But where Cadillac says it designed the cabin for simplicity, I just see "snoozefest." It's really boring; if the updates to CUE are effective, I'm in the same boat as Joe, except it's a loser until proven otherwise.
Genesis Essentia Concept
JW: Winner
What Genesis needs, desperately, is an SUV or three. But what auto shows need are cars like this one, and rarely do we see them anymore. The Essentia concept exhibits great proportions, compelling use of negative space and deft incorporation of the Genesis-signature copper color, notably on the wheels. It does the supercar-requisite scissor doors one better with exposed honeycomb construction. Neato.
AB: Winner
After the cover was lifted on the Essentia concept and we were all standing next to it onstage, I noticed that there was far more German being spoken around me than Korean. Genesis currently employs a bevy of former engineers from German luxury brands, which helps explain how this gorgeous, wildly styled concept car sprang from the same company that brings us the Hyundai Accent.
FM: Winner
Yes, Genesis is an all-car company in an SUV world. But besides an SUV, the new stand-alone brand needs some "Hey, look at me!" attention. The exotic Essentia, with its wild design, see-through front end and yards of carbon fiber, is just that kind of halo.
BW: Winner
Even sitting under a cover, the Essentia looked sinister, but I wasn't prepared for what was lurking underneath. The front and rear details are what really got me, from the subtle Formula One-style nose cone up front to the sneaky rear diffuser, which creeps up from under the rear bumper. The whole design is "hrrnnngghhhh"-inducing. It's so good-looking. I don't care that it will never get built.
2019 Lexus UX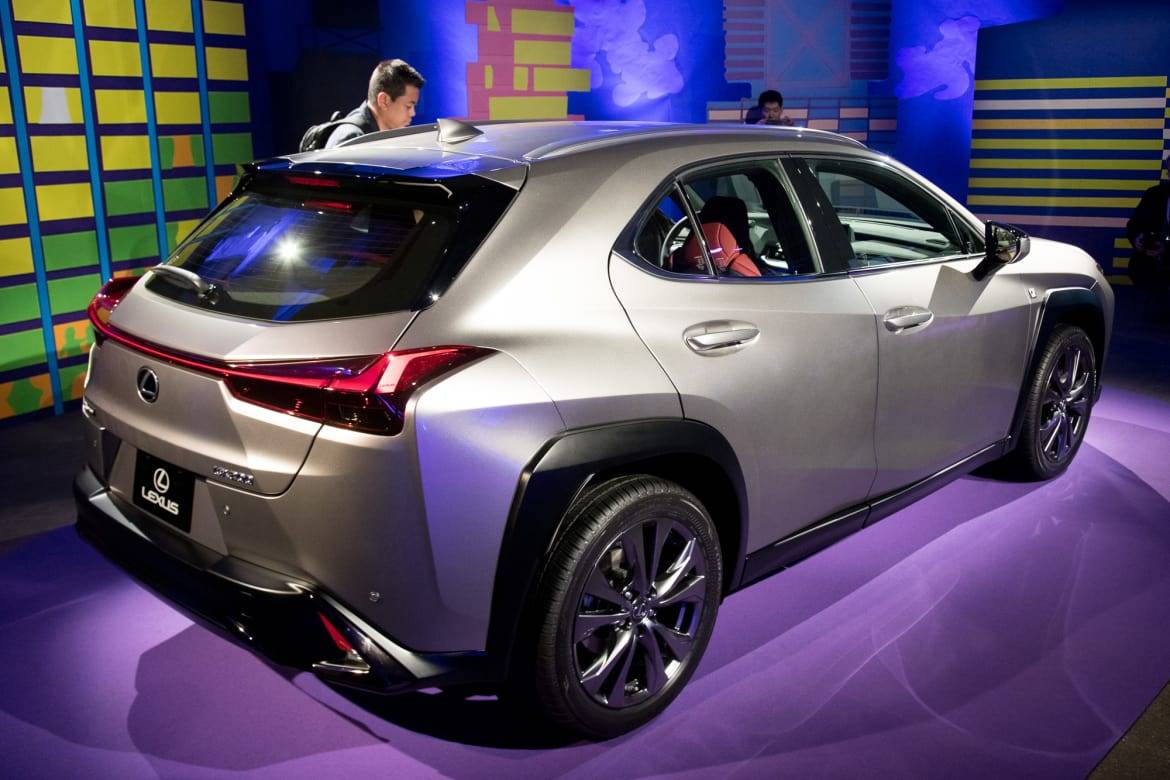 JW: Winner
I can't believe I'm calling any Lexus equipped with that consarned touchpad a winner, but the 2019 Lexus UX has an interesting look (of its type), and it's roomier inside than I'd imagined — front and back.
AB: Loser
I'm all for bold styling, but as the drunken-driving campaign implores, you have to know when to say when. Lexus designers did not follow that advice, and we've all been overserved a huge helping of awful lines, awkward strakes and enough grille to barbecue for a family reunion.
FM: Loser
The boss told designers (exterior and interior) to make the UX fresh and inspired. They heard "interesting." Not a happy result.
BW: Winner
My reasons for calling the UX a winner are a bit selfish: In covering previous Lexus models, I have pleaded for a fix to the frustrating multimedia system, and we are finally seeing steps in that direction (just give us Android users a shoutout, too, Lexus). The roomier-than-it-would-appear interior is enough for me to give this angular ute a nod.
Lincoln Aviator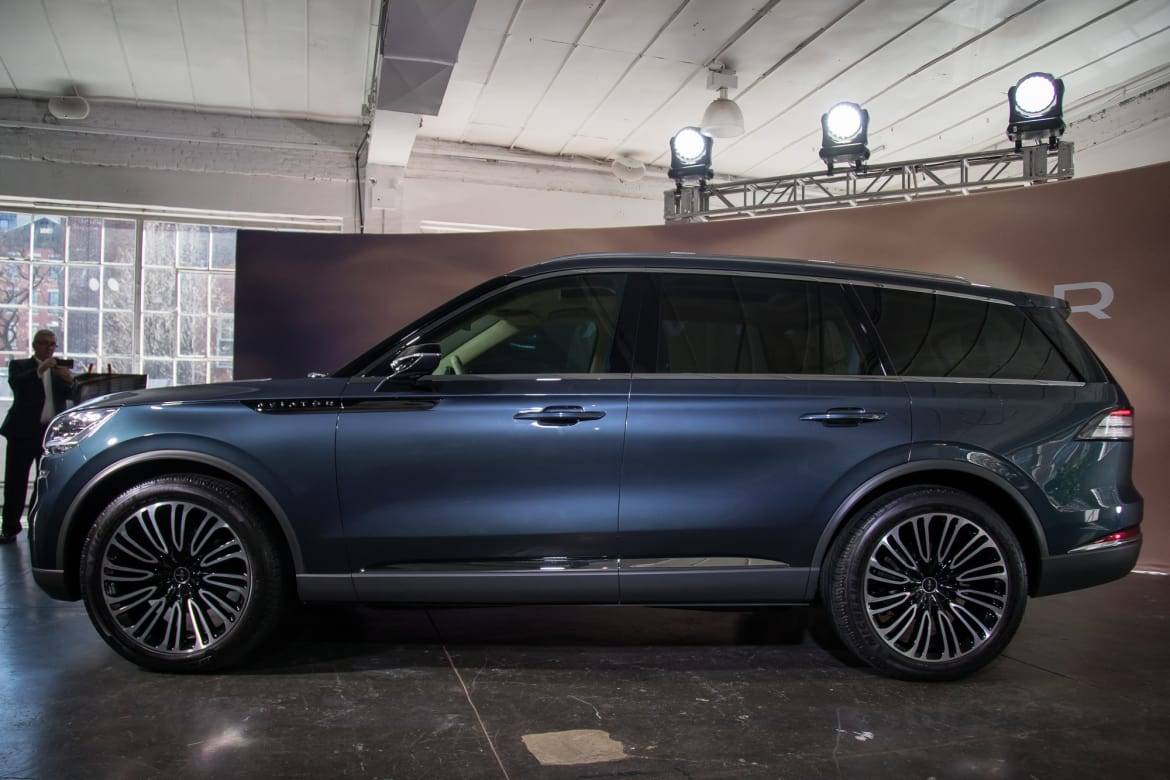 JW: Winner
As with the Navigator at this show last year, what stands out to me is the lush interior quality. For what it's worth, I thought the Navigator lost a step or two in this regard by the time a drivable version arrived at my door, but from the auto-show perspective, the Aviator is clearly a winner.
AB: Winner
What a renaissance Lincoln is experiencing! Looks like having that dedicated studio in Dearborn, Mich., is finally starting to pay off, as the last few vehicles we've seen from the brand have been true knockouts. I'm concerned about the third-row packaging on a rear-drive SUV platform, but the rest of that interior is pure dynamite.
FM: Winner
Lincoln design hasn't been on this kind of roll since the middle of the last century. The Aviator's excellent overall design is backed up with delightful details. The interior design is original and elegant without being overdesigned. Yes, there are hints of not just Lincoln's Navigator but also Land Rover's Range Rover here and there — not a terrible thing in a premium SUV.
BW: Winner
Luxurious details and styling are big pluses on the Aviator, and I'm equally excited for what will end up under the hood. Both of Ford/Lincoln's twin-turbo engines (the 2.7-liter V-6 and the 3.5-liter V-6) are excellent, as is the 10-speed transmission. The chance to layer some plug-in hybrid technology on top of those and have it be rear-wheel drive? Let's get behind the wheel of this thing pronto.
2019 Mercedes-AMG GT 4-Door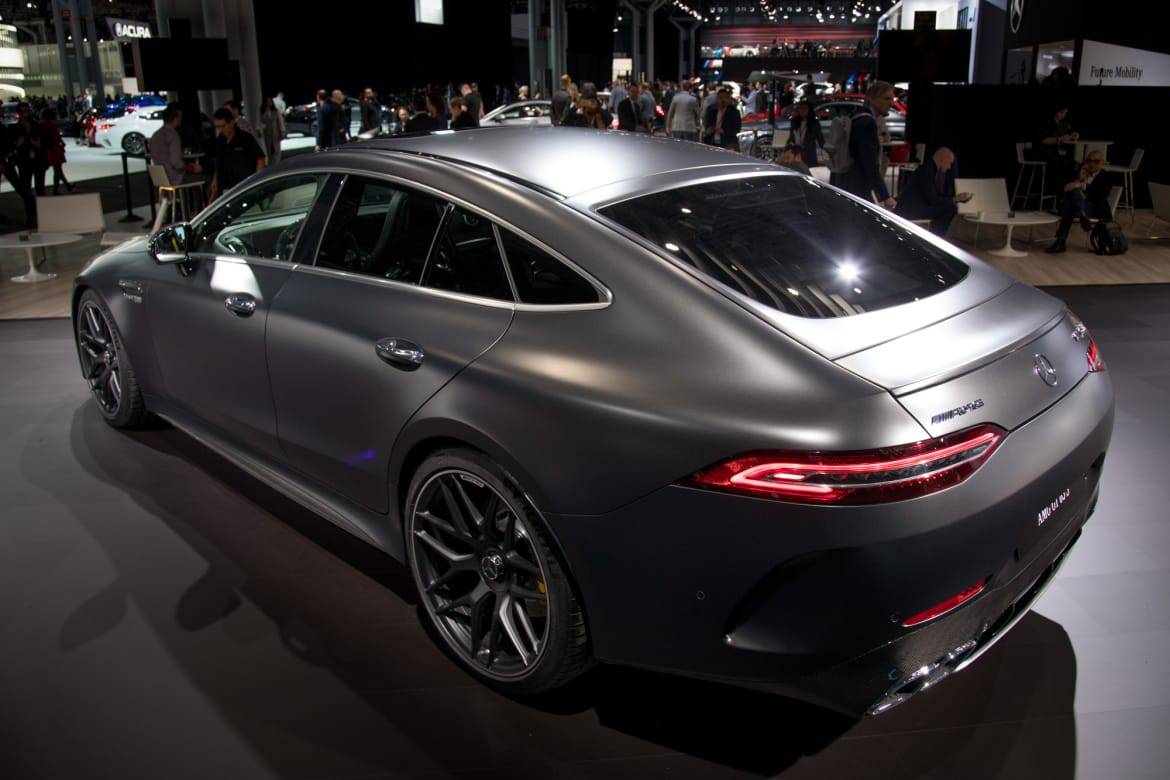 JW: Winner
With the exception of the nose, which is terrific, I don't think the AMG GT 4-Door is a styling tour de force, but here's what it's not: awkward like the Porsche Panamera. Any car that manages to have a serviceable backseat and a coupelike roofline without looking ridiculous is a winner.
AB: Winner
This may be the best execution of a "four-door coupe" I've yet seen. It is not a four-door AMG GT, however — it shares a platform with the E-Class wagon. But knowing that only makes this car even more amazing, as it most definitely captures the spirit of the AMG GT two-door.
FM: Winner
Lots of cars get lost between the concept and the street. Not this one. The AMG GT has all the important elements that made the concept version a hit here a year ago, from the sensuous shape to the GT two-door-like rear end. And as Joe says, it keeps its shape while still having adequate seating for four in the (admittedly) over-the-top interior.
BW: Winner
I like big cars that can go fast, and the GT 4-Door definitely fits the bill on that front. I'm going to disagree with Fred: I don't think the interior is over the top — for a car that covers zero-to-60 mph in a scant 3 seconds, it should have a heavily styled, ostentatious interior to match (and those seats are amazing).
2019 Nissan Altima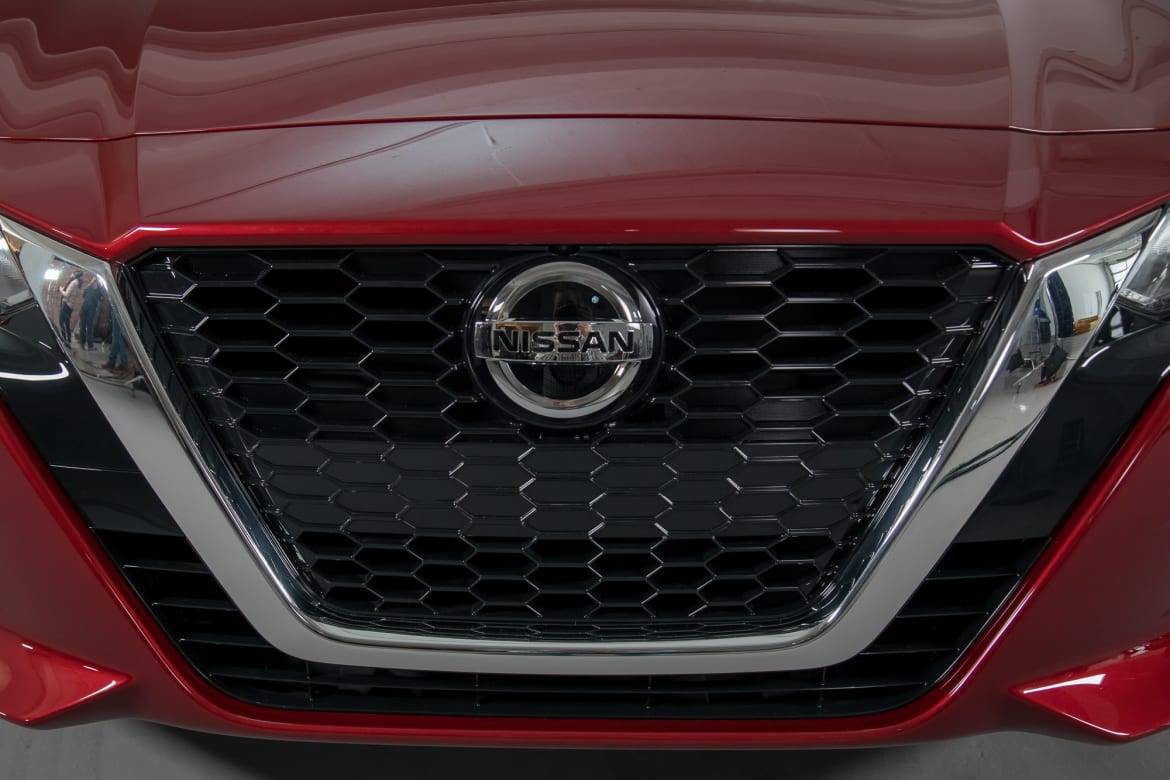 JW: Loser
What I want primarily from a redesigned Altima are better interior quality in lower trim levels and a more refined four-cylinder drivetrain. Low trim levels don't appear at unveilings, nor do we get to drive them. We do usually get to sit in them, but in this case we (or at least most of us) didn't. There's no winning here.
AB: Loser
True, it has a nifty new four-cylinder engine, but when we sampled that engine in another model (the new Infiniti QX50), our reviewer came away less than impressed. The styling isn't anything we haven't seen from Nissan before on other models and isn't appreciably different from the outgoing car. A decent update, but I doubt it's going to topple the Honda Accord.
FM: Loser
How do you sell this against a more impressive new Honda Accord or the redone Camry? What we saw enshrines third-wheel status in a shrinking mid-size market where even the big dogs aren't running. It's improved, no question, but not enough, particularly inside. Offering four-wheel drive is a smart differentiator — but only from other sedans, so it will be incremental.
BW: Loser
We will have to wait and see how the Altima drives with its new powertrains, especially the all-wheel-drive versions. But what I saw from the Altima while it wasn't moving means it has a lot to overcome. Materials don't match the top trim levels of competitors and the backseat is weirdly short on headroom. Third place is an acceptable place to be, but I'd love to see more ambition from Nissan with this vehicle.
2019 Subaru Forester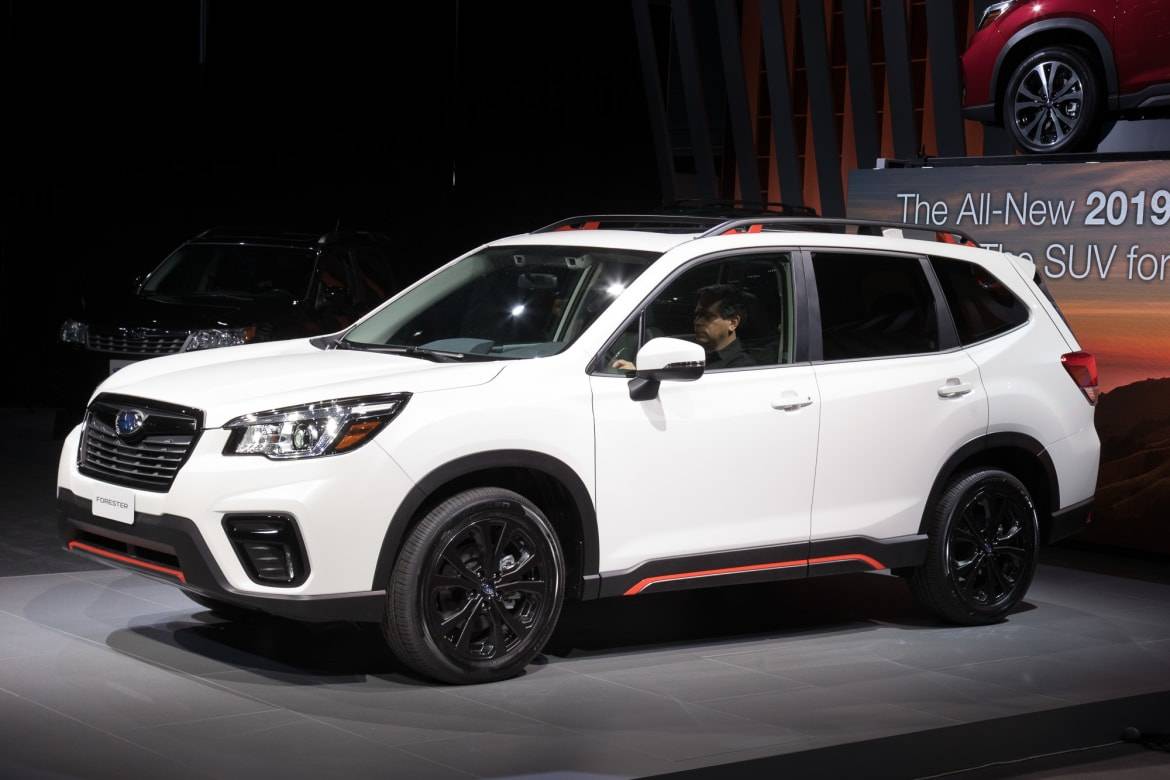 JW: Winner
OK, I was among the first to tease Subaru for how similar this Forester looks to the current one, but including all of the previous generations onstage actually helped distinguish the new one more than my memory had. On practical grounds, I call the redesign a winner. Subaru doesn't seem to have made anything worse, and it's added a little interior space and some tech, and a more modern platform. If the RAV4 can be a winner for its improvements in spite of that too-low backseat, the Forester can be a winner for preserving its strengths, including a superior backseat.
AB: Loser
I guess if it's not broken, don't fix it, but c'mon … this is an all-new model on an all-new platform. I could probably be OK with that, but Subaru dropped the turbo motor and my favorite version — the XT trim — in favor of the anemic 2.5-liter, which has a little more power to it. I've yet to drive a non-turbo Subaru that I'd call adequately powered (the Crosstrek is a dog), and this just ruins the Forester for me.
FM: Winner
Subaru made it better and didn't break it. That should keep the loyalists happy and bring in some more. This new platform made a big improvement with the Impreza, so I have high hopes here (particularly for noise levels and ride). It looks less lumpy, the tech gets needed help and the trim in the roomier interior really is nicer (even if still eccentrically inconsistent). I'll miss the turbo, too, but I suspect we're a tiny group (or sales of the latest Crosstrek would not be booming).
BW: Loser
I don't share Joe's predilection for practical grounds. If you have to put the previous generation right next to it to see the differences, that's pffffft territory for me. Like Aaron said, if you take away the Forester's only interesting powertrain and don't do anything else remotely interesting with the vehicle, then you get what you deserve. Loser.
2019 Toyota RAV4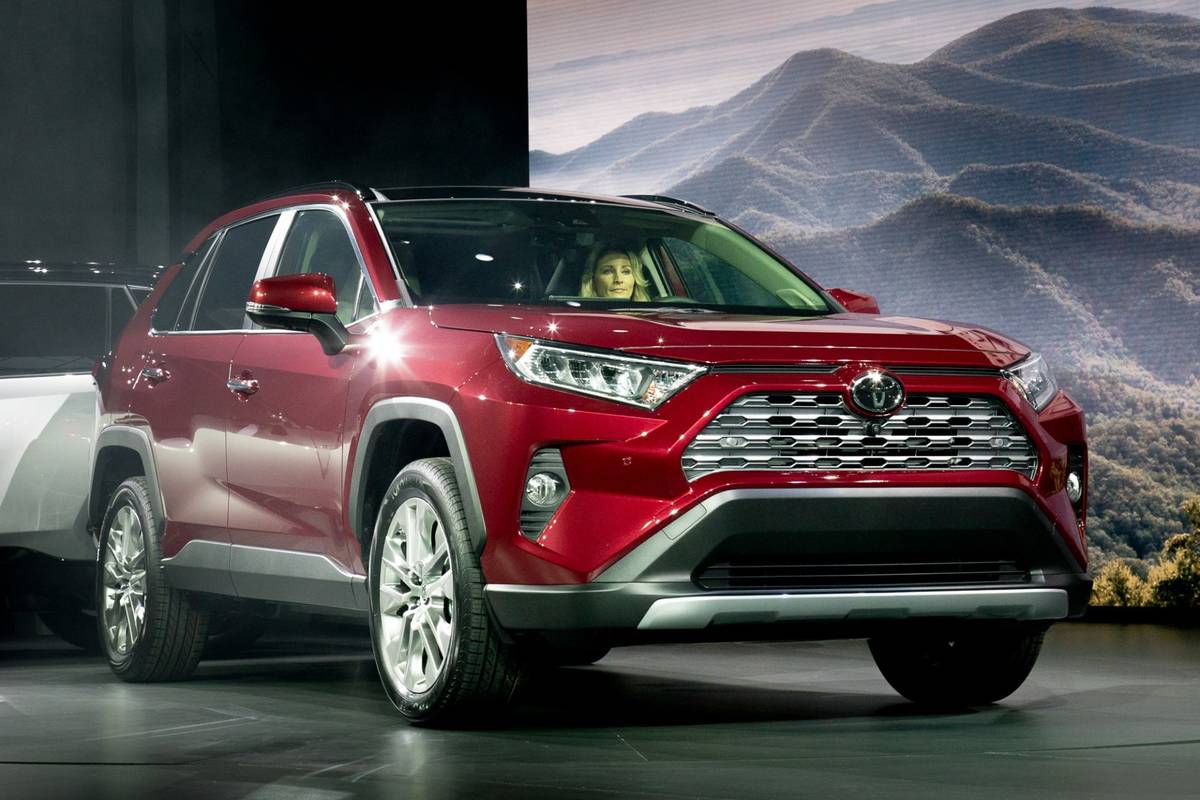 JW: Winner
I'm deeming this a winner based on its exterior styling, the addition of badly needed front-seat legroom and the anticipation (risky, I know) that it will ride and handle more like the new Camry than the old RAV4. Getting the backseat higher off the floor must have been too much to expect.
AB: Winner
While it's not as roomy as a Nissan Rogue or Honda CR-V in back, the rest of the new RAV4 looks fantastic. You can't go wrong making your mid-size crossover look like a baby 4Runner. 
FM: Winner
Hard to screw up this up, but one temptation would've been to go big like many others. I'm glad it remains compact, along with efficiently adding needed interior space. Camry-like fun-to-drive gains? We'll see. But the interior is nicer, even if the top-trim materials are an odd mix of Avalon and Corolla. And the Adventure model, with its muscular front end, is handsome, an adjective I've never used with RAV4.
BW: Winner
This is the first RAV4 since the original that I'd be OK being seen driving around town in, especially Adventure models, which look like they have a front end lifted off the Tacoma pickup truck. Make an SUV that actually looks like one? What a novel idea.
Volkswagen Atlas Tanoak Concept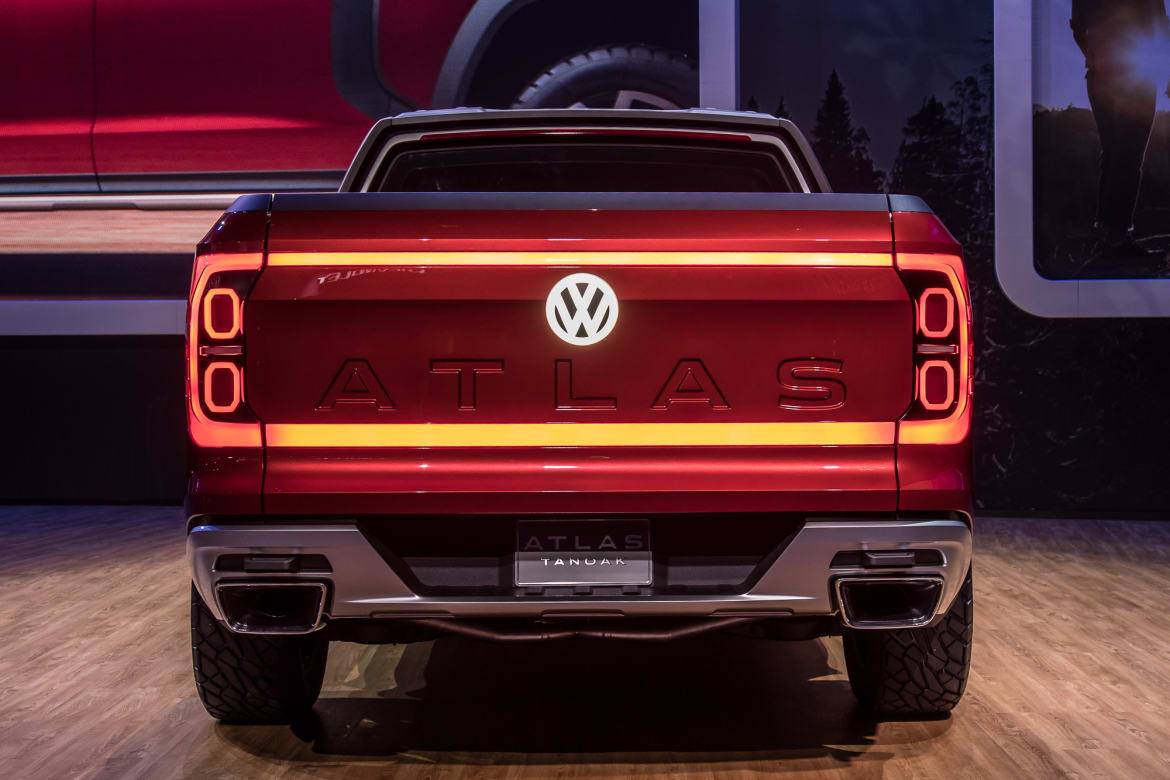 JW: Winner
Volkswagen faces many of the same obstacles Honda did (and probably always will) with its unibody pickup truck, the Ridgeline, but the Tanoak's styling isn't one of them. The VW is bold and burly where the Ridgeline started out odd and recently became more conventional but mild bordering on dull.
AB: Winner
I'm hoping VW builds this thing and keeps it looking just like this. "But the Ridgeline only sold 30,000 last year!" the critics say. "Yeah," I say, "but have you seen the Ridgeline?" VW apparently is thinking the same thing I am — if the Ridgeline actually looked like a truck, what would its sales look like? We may yet find out.
FM: Winner
I'm a closet Ridgeline fan for its functionality, but not for its aesthetic challenges. This has the look and feel of a truck, and a deep, real bed. Maybe there isn't room for two, but that will be Honda's problem. And follow it up with a compact pickup for the market everyone abandoned.
BW: Loser
Fred, the support group for Ridgeline fans meets on Fridays; I'll forward you the Evite. I may be alone in this here, but I don't like the styling; I find the proportions weird, and the funky front LEDs don't seem to light anything up. The fact that it keeps the Atlas' V-6 powertrain (the weakest part of that vehicle to me) is a double negative, which in this case doesn't turn into a positive.
2019 Volvo V60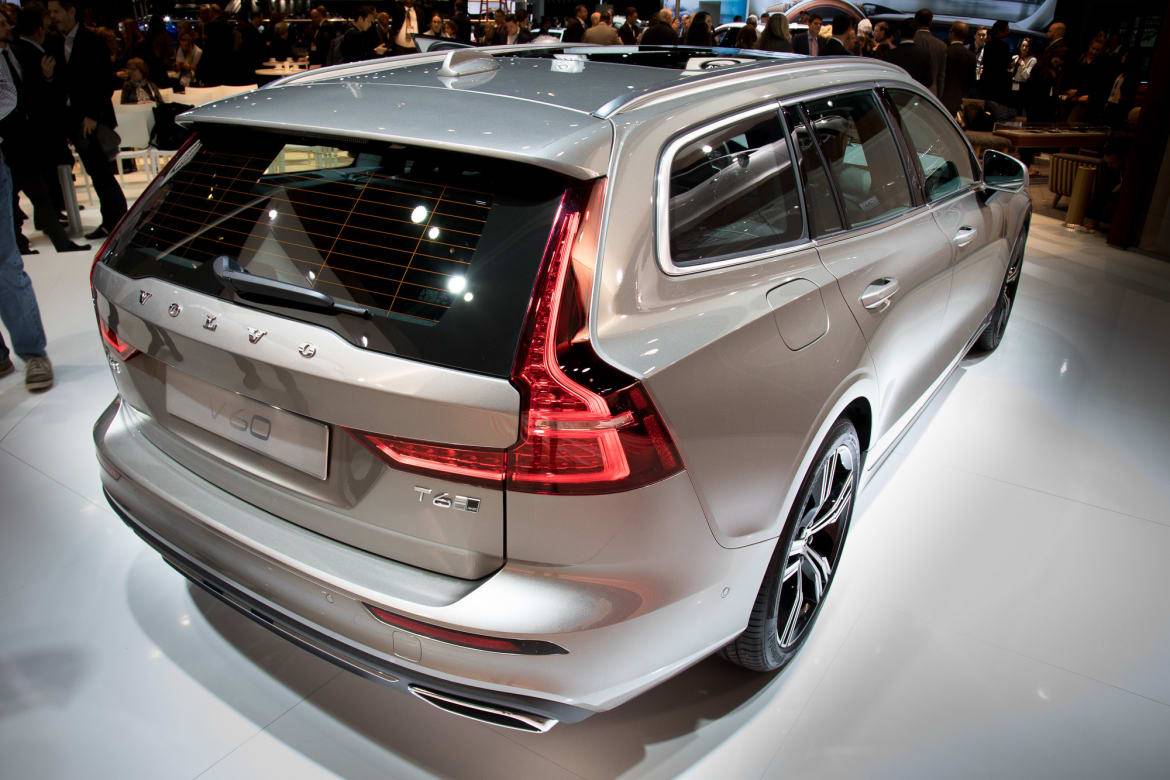 JW: Winner
There's nothing exactly new in this V60, but we're big fans of Volvo's styling, interior quality and design, multimedia execution and just about everything else. And it's not like Volvo is pushing wagons to the exclusion of what more American buyers want — SUVs. When you have an XC40, XC60 and XC90 in your stable, you can throw some wagons into the mix and be lauded by wagon lovers like us.
AB: Winner
Stop calling it a wagon. We're no longer calling anything a wagon. Wagons are wonderful, but Americans want SUVs and freak out when you suggest a wagon instead. The way we're going to get more wagons on the street is to start calling them "low SUVs." So this is the new Volvo V60 LSUV. Y'all need to go buy one, 'cuz it's fantastic.
FM: Winner
It's a looker, its sporty and it's practical. And it has the elegant DNA of a Volvo interior and tech. There's a smallish rear seat, but Volvo does make a bigger LSUV if that's a need.
BW: Winner
If you were to make a car in a test tube for me to love, it would probably look something like this. Wagon, killer styling and a luxurious interior? It's a good thing there won't be a Polestar version of this car because I'd be liable to rob a bank or two to get one. And I found that the rear seat had plenty of room for me (we can't all be 6-foot-2, Fred).
Cars.com's Editorial department is your source for automotive news and reviews. In line with Cars.com's long-standing ethics policy, editors and reviewers don't accept gifts or free trips from automakers. The Editorial department is independent of Cars.com's advertising, sales and sponsored content departments.