2020 Hyundai Palisade: A Hyundai SUV With a Real Third Row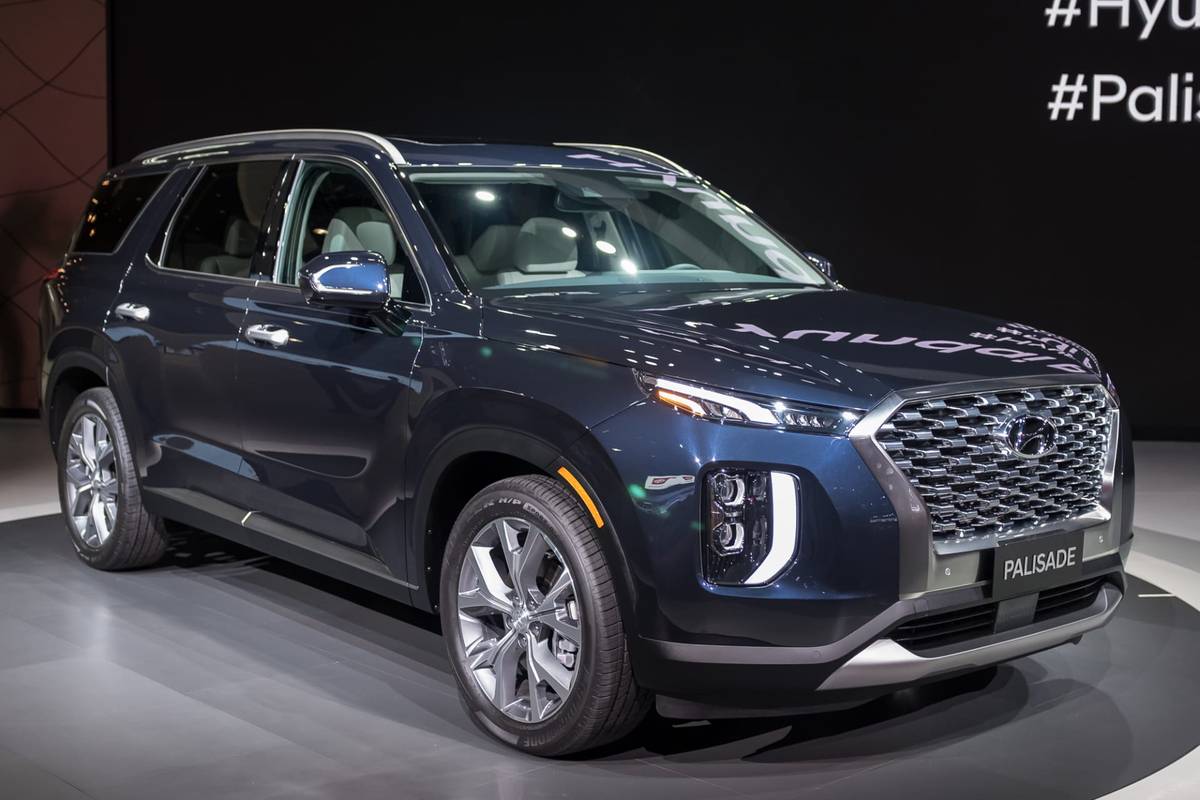 Hyundai says the new 2020 Palisade three-row SUV is the biggest SUV it's ever made, and I believe it. Debuting at the 2018 Los Angeles Auto Show, it's a sizable beast, easily on par with the Chevrolet Traverse and Ford Explorer, with considerably more interior room and a much bigger physical presence than the old Hyundai Santa Fe XL — thank God Hyundai finally put that ridiculous naming convention to pasture.
Related: More 2018 L.A. Auto Show Coverage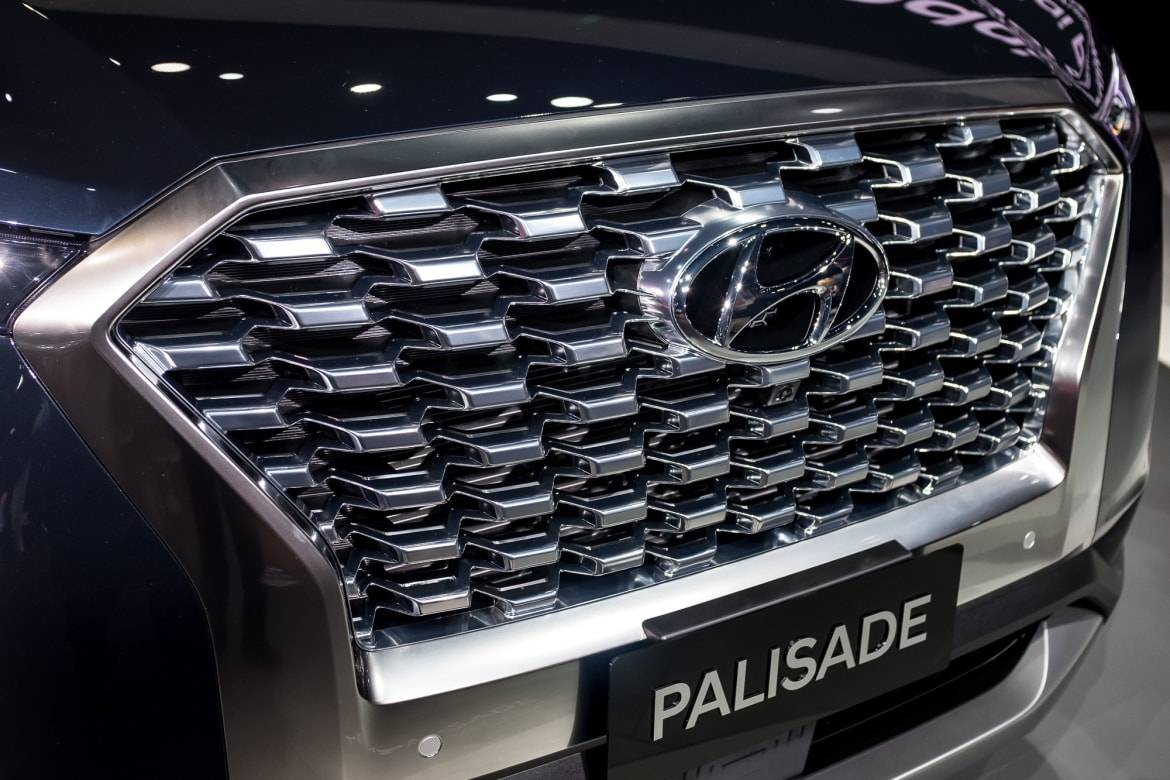 The styling is bold and distinctive, but I worry that the headlights will have the same issue that Hyundai faced on its recent SUVs — the automaker has sacrificed functionality for style, and the result is a set of headlights that look really cool but don't light anything up. It initially cost the Hyundai Kona subcompact SUV an Insurance Institute for Highway Safety rating of Top Safety Pick Plus forcing an emergency headlight redesign that eventually resulted in the Kona receiving the nod (though only certain models). Seeing as how the lighting up front largely constitutes running lights and decorative bits, here's hoping the Hyundai engineers took the testing to heart and are coming to market with their best effort in style and function.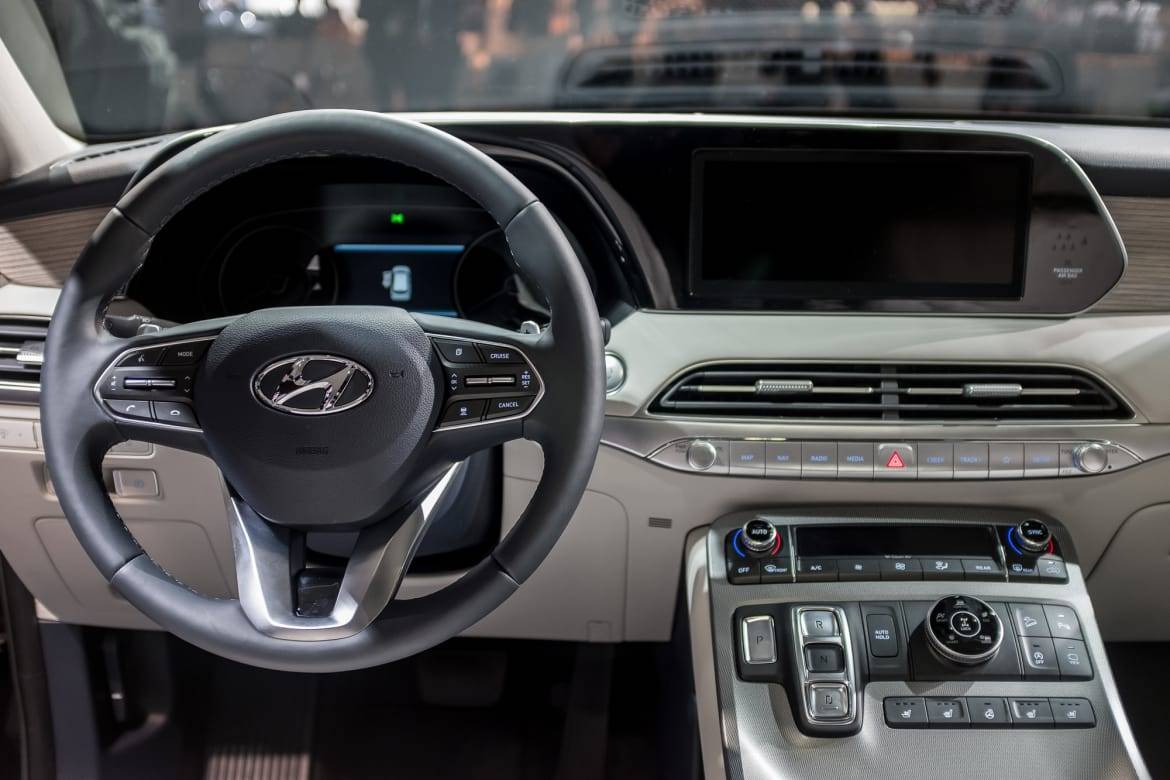 Inside, the Palisade is spacious, modern and fully up to date. Visibility is quite good thanks to the tall windows and high seating position. Material quality on the high-level trim vehicle I sat in was excellent, with quilted leather featuring prominently and rich-looking wood trim. I especially like how Hyundai doesn't screw around with tiny, fiddly buttons — all the center console controls and buttons are large, using all the available area they can, which makes for easy location and operation of the controls. I've often wondered why other automakers don't do this – have a look at a Toyota Camry's controls, for example, and you'll wonder why they look like a 1990s Aiwa boombox instead of easy-to-use buttons. Hyundais don't suffer from that problem.
Related: 2020 Hyundai Palisade: The Santa Fe Grows Up
But the real reason to get a Palisade is for that passenger room: Hyundai finally joins the ranks of automakers with usable three-row crossovers. The second row is spacious and comfortable, but the third row is also usable by full-sized humans. Getting in and out is simple thanks to the one-touch, second-row tilt-and-slide seats, and once in the third row, there's plenty of width, height and legroom for trips across town. The fact that the second row also slides fore and aft definitely helps, allowing rear passengers to negotiate legroom among themselves so that everyone gets enough. You might not want to drive cross-country back there, but you'll hear no complaints about taking the full family for that two-hour drive to Grandma's house.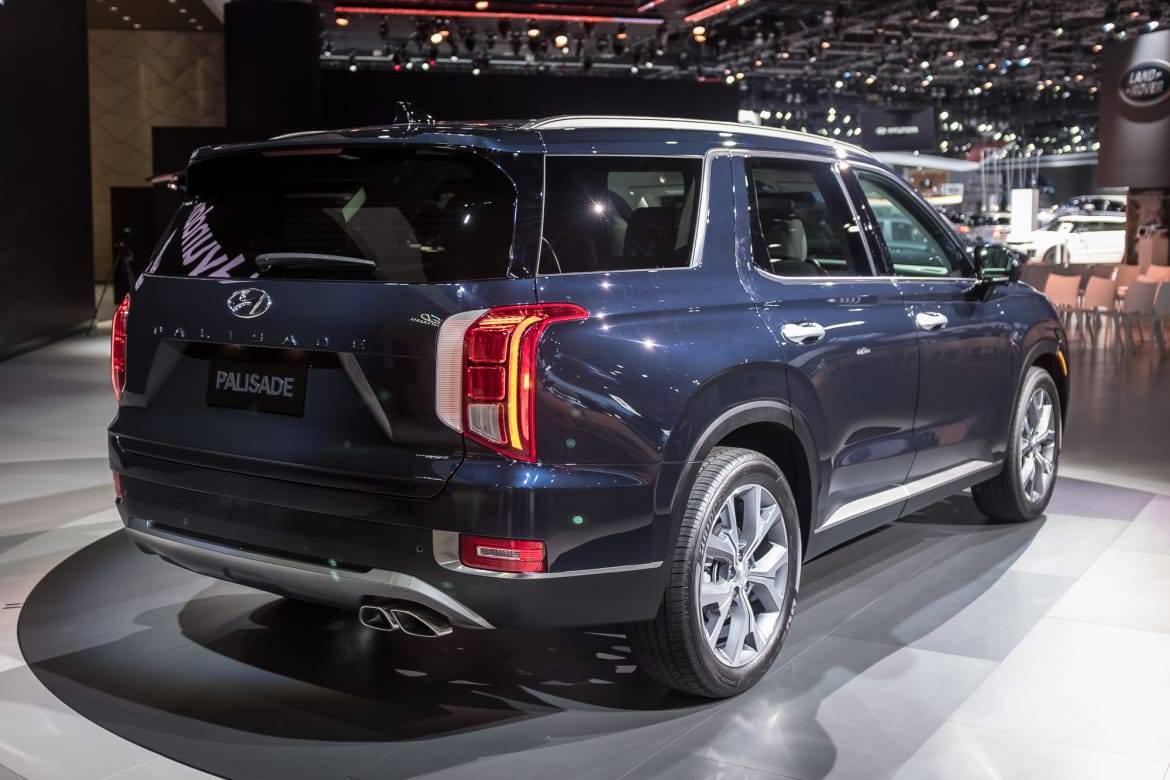 My only concern with the Palisade so far is under the hood. When everyone else is going to smaller, turbocharged engines with torque curves that emphasize brisk acceleration, Hyundai chose a big 3.8-liter V-6 with an Atkinson cycle engine management system. Atkinson cycle engines are generally not known for being very torquey. This makes me wonder how well the Hyundai Palisade will accelerate with a full load of humans on board or towing the theoretical 5,000-pound trailer that Hyundai says it can pull; we'll have to see when we drive it sometime early in 2019. But standing still, Hyundai looks to have crafted another sure-to-be-popular crossover.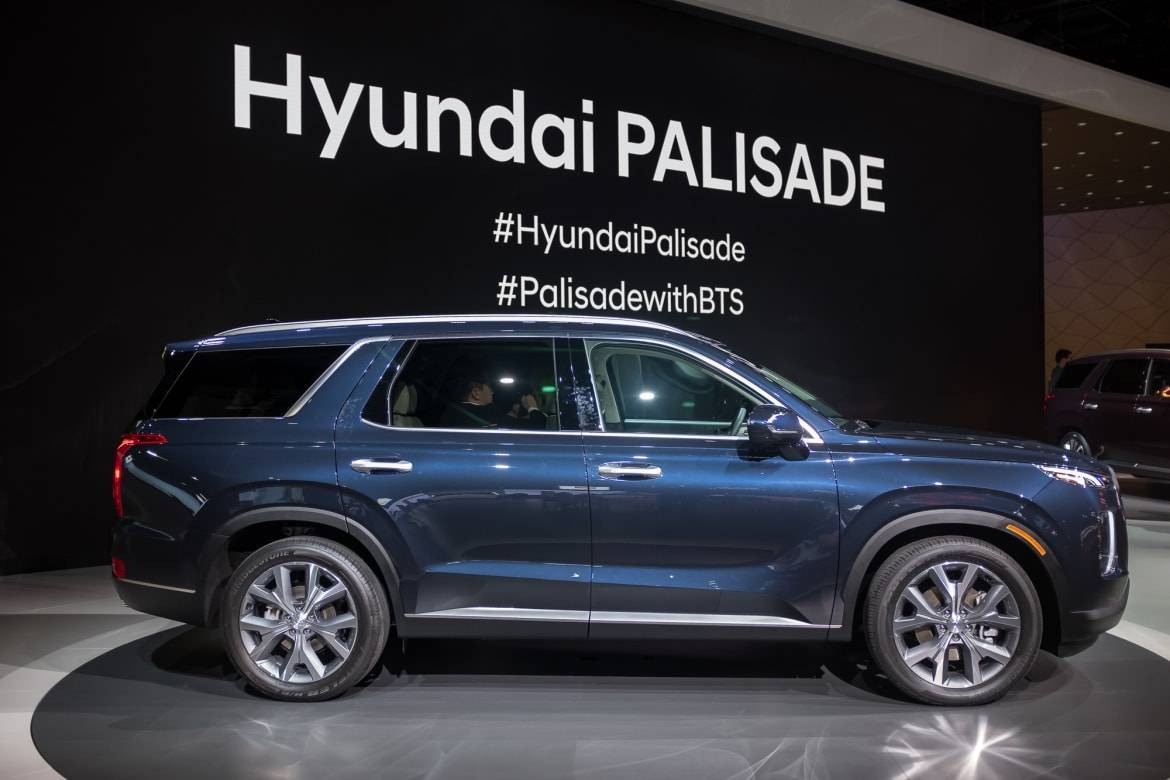 Cars.com's Editorial department is your source for automotive news and reviews. In line with Cars.com's long-standing ethics policy, editors and reviewers don't accept gifts or free trips from automakers. The Editorial department is independent of Cars.com's advertising, sales and sponsored content departments.