2020 Toyota Tacoma: Our Recipe for a Better Taco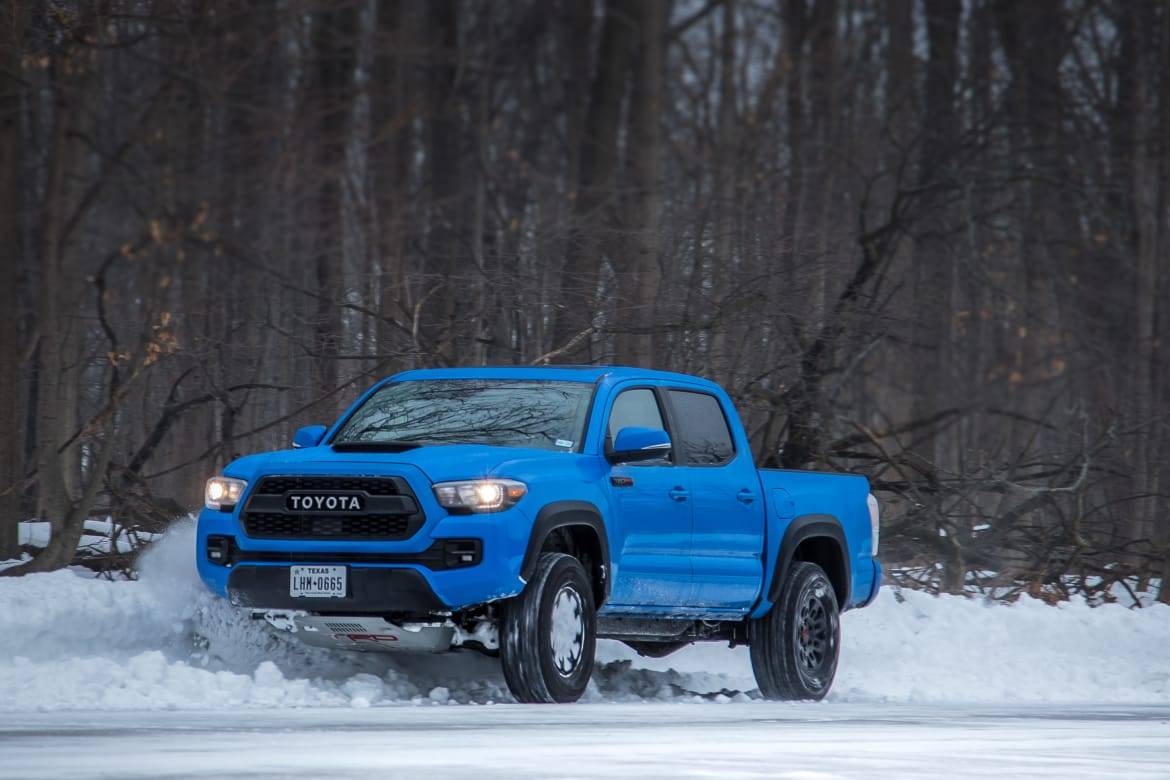 Ahead of the new 2020 Toyota Tacoma's Chicago Auto Show debut, we started wondering: What improvements does the Tacoma need? Because, while we may think it needs improvements — the new 2019 Ford Ranger just handily beat a 2018 Tacoma in a head-to-head comparison — sales figures don't really bear this out. The Tacoma has been the king of mid-size truck sales for a while now.
Related: More 2019 Chicago Auto Show Coverage
But with the Ranger in dealerships now and the new 2020 Jeep Gladiator on its way, Toyota has perhaps seen the wisdom in at least updating the Tacoma to keep pace with the competition, though we don't actually know yet just what updates it will get. With that in mind, here are some suggestions from our staff for what the 2020 Tacoma needs:
1. Better Powertrain
"The Taco's engine and transmission feel a few beans short of a full meal," according to Managing Editor Joe Bruzek. "Either make more torque available at lower speeds with an eight-speed (really, anything more than six-speeds), or rethink the engine where power and torque is available sooner. Currently, while towing, it takes a not-so-gentle prodding of the accelerator to kick down gears thanks to economy-minded transmission tuning, and keeping that pedal mashed to get the bump in desired speed because the engine feels lazy until it's spun closer to redline."
Reviewer Brian Wong was slightly more forceful, first saying, "Fix the engine for the love of God." Wong later elaborated: "Toyota has been floating this engine around a lot of its lineup for the past four or five years, including the Tacoma when it got its redesign for the 2016 model year. The V-6 has good enough power numbers, but the problem is with how it delivers that power: In the quest for efficiency, it runs on the Atkinson cycle, which is good for fuel economy but neuters a lot of the engine's performance and constrains its power output to higher rpm. The result is a sluggish feeling on the road, where you really want to leave the ECT PWR button on (power mode for the engine, essentially) to make the Tacoma feel at all peppy — but that makes the whole thing inefficient, which goes against its overall goal. You also run into a big problem off-road when you want that really easy, low-end torque where the engine is easier to control for things like rock crawling or going over obstacles. Crawl control can negate this some, but I'd also like the ability to easily modulate the throttle myself."
2. Driver's-Seat Height Adjustment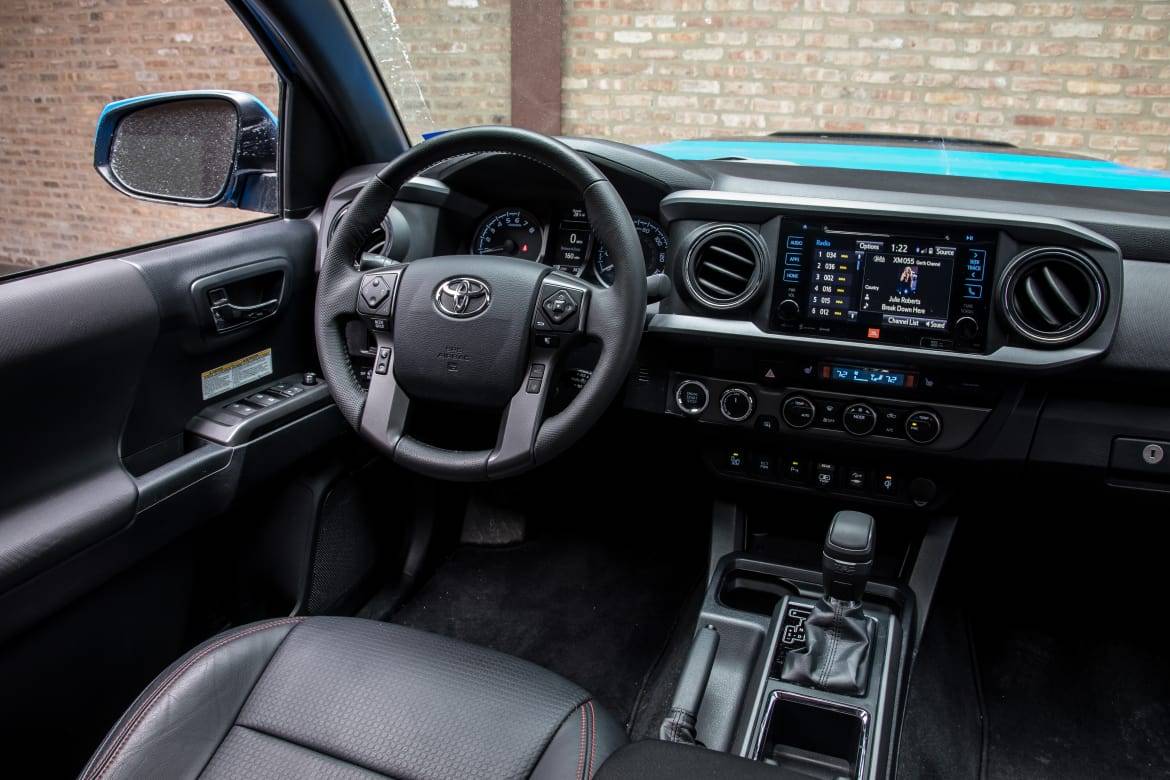 This was a common refrain among many of our staff. Not having a height adjustment for the driver's seat makes it difficult for many to find a comfortable — or safe — seating position. My knees were much closer to the bottom of the steering wheel than I would like when I drove the latest Tacoma and, while I'm tall-ish at 6-foot-1, I'm not a giant.
Executive Editor Joe Wiesenfelder expressed similar height-based concern: "I can't see over the domed hood well enough — and I'm 6 feet tall."
Unlike the powertrain issues, this should be an easier fix.
3. Where's the Trailer Brake Controller?
Offering an integrated trailer brake controller, even as an option, would go a long way to making it safer to tow in a Tacoma, anemic powertrain or not. The Tacoma isn't an all-star towing vehicle — even with its optional Tow Prep Package, the Taco's maximum towing capacity is in the 6,400- to 6,800-pound range depending on equipment. That's still enough to pull some expensive toys, and it would be nice to have a little extra control over how the trailer behaves. It would also make it safer for everyone else on the road, too.
4. More Amenities
This is another easy fix. The Tacoma's current multimedia system lags far behind alternatives from other automakers, but Toyota has more modern ones in other production vehicles already. This would improve the graphics and user experience while also adding Apple CarPlay — but not Android Auto — and meeting the current (unofficial) minimum requirements for in-car infotainment.
Backseat passengers in the Tacoma also don't get much to improve comfort. Adding some air vents and a USB port or two would make longer trips in the Tacoma less harrowing for friends and family.
More From Cars.com
5. That Blue, Tho
Lastly, and I cannot stress this enough, every Tacoma should be painted Voodoo Blue like the one in our photos. Not only is there an obvious marketing tie-in with the Russell Dickerson song "Blue Tacoma," it just looks damn good on the truck. This simple fact cannot be disputed, and I will not be taking any questions about it at this time.
Cars.com's Editorial department is your source for automotive news and reviews. In line with Cars.com's long-standing ethics policy, editors and reviewers don't accept gifts or free trips from automakers. The Editorial department is independent of Cars.com's advertising, sales and sponsored content departments.