4 Ways to Sport That Luxury Life With the 2020 Lexus LX 570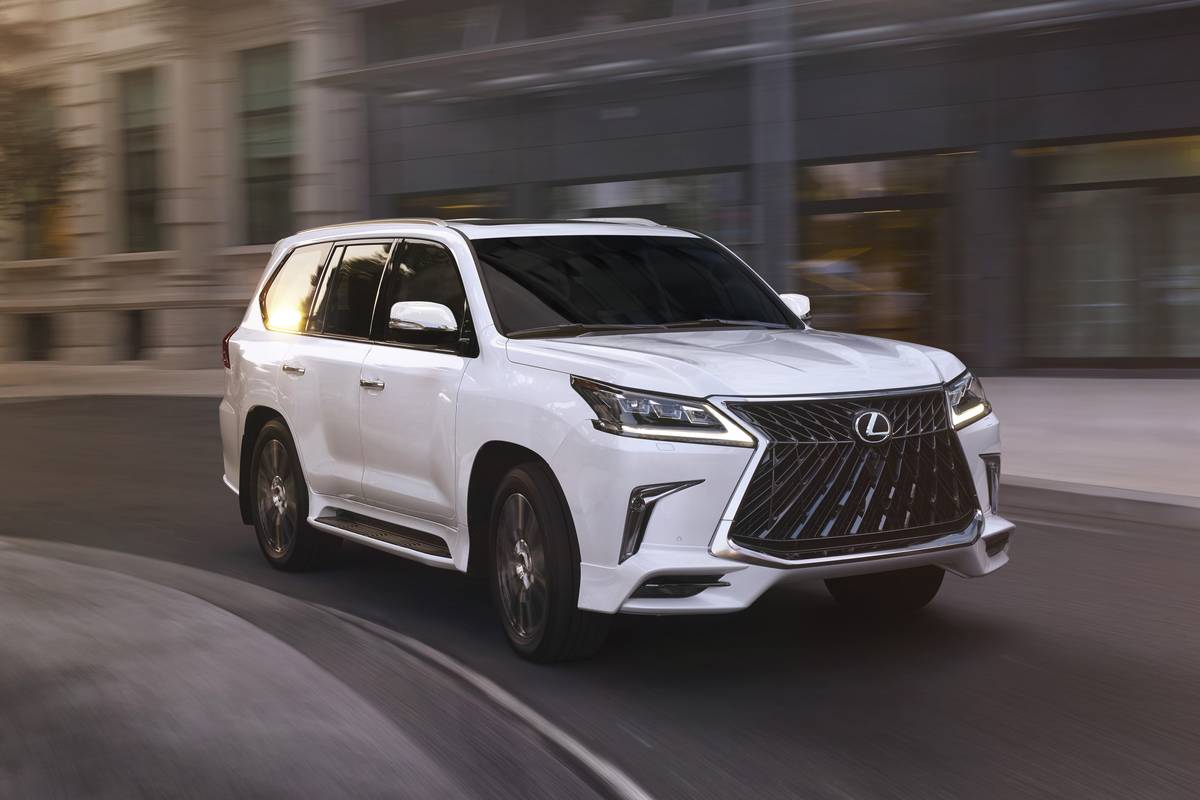 The Lexus LX 570 — a big, truck-based SUV from Toyota's luxury brand — gains a new Sport Package for the 2020. With various bumper alterations, the package signals the biggest visual change since the SUV got a heavy refresh for 2016. That, by the way, is the second refresh (the first was for 2013) for a generation that debuted back in April 2007. If this version carries on a few more years, a teenager who wasn't yet born when it arrived might learn to drive on a new LX. This isn't the Bernie Sanders of SUVs; it's the Mike Gravel.
Related: How Do Car Seats Fit in a 2019 Lexus LX 570?
Speaking of gravel — and rocks, mud or sand — the LX offers prodigious off-road capabilities, and a new Sport Package seems poised for similar capability, as its modifications are light. It's doubtful many owners will venture off the beaten path in their LX, as the SUV starts close to $90,000 and quickly wades into six-figure range with options and accessories.
Think one might suit your driveway? Here are four ways the LX Sport Package can help you sport a luxury lifestyle:
1. Doll Up the Styling
The Sport Package adds some considerable tweaks versus the regular LX, whose styling carries over from 2019. Changes include a new, more vertical grille insert that emulates the F Sport grilles in various other Lexus models. Below the grille, bumper extrusions on either side have horizontal inserts. The addition is clearly a piece of add-on cladding, as opposed to a wholly new bumper, but it distinguishes the Sport Package from other LX models all the same.
Finally, Lexus says the package adds unique mirror accents and some ground effects in back. The differences are strictly cosmetic; there are no mechanical changes, Lexus confirmed. But the changes are more extensive than what we saw in last year's LX Inspiration Series, a special edition that mostly involved color changes.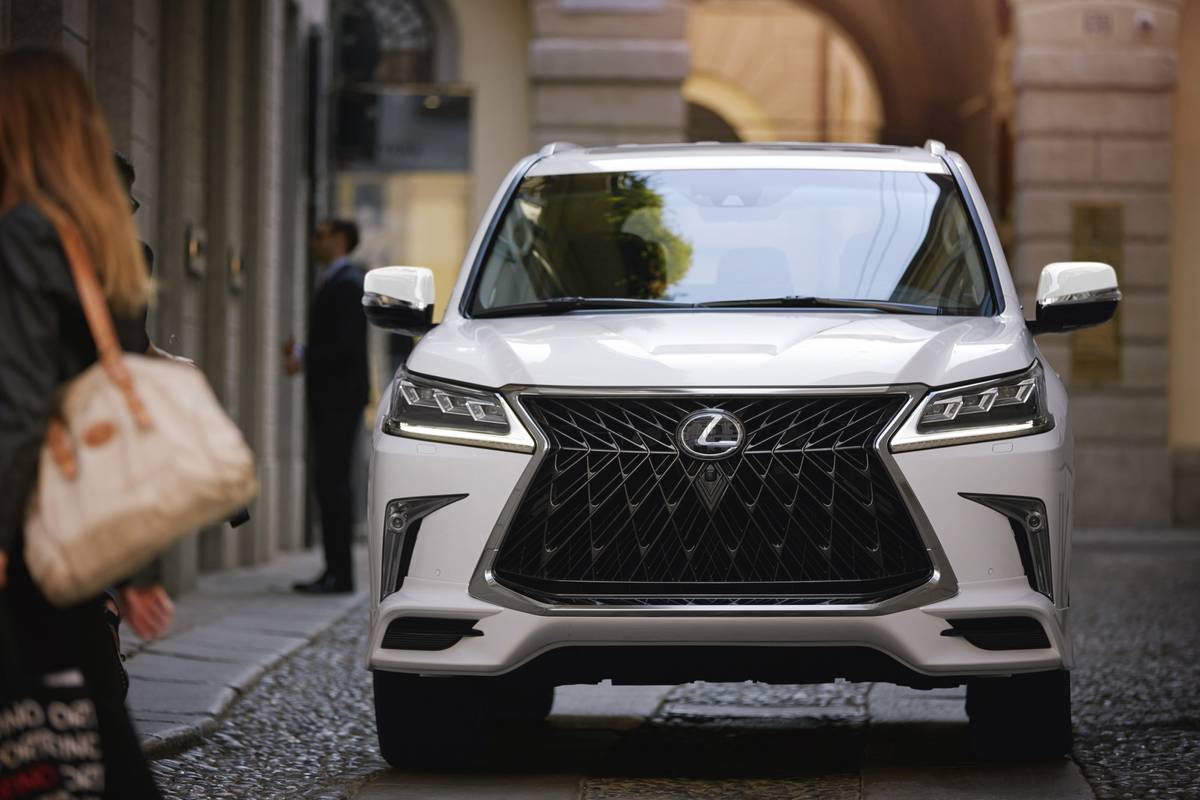 2. Dollar Up the Price Tag
At a hefty $100,595 (all prices include a $1,295 destination fee), the LX 570 Sport Package is well-equipped. It comes only on the three-row LX — a two-row model that starts at $87,675 is also available — and includes a Luxury Package, 21-inch wheels, Mark Levinson-brand premium audio, a head-up display, a heated steering wheel and wireless smartphone charging. Pricing on all options for the 2020 LX wasn't immediately available, but Lexus said the three-row model starts at $92,675. On the 2019 model, those options add $6,705, so assuming similar pricing for 2020, the Sport Package should run an extra $1,200 or so versus a similarly equipped model.
3. Bask in the Moonlight
You can get semi-aniline leather upholstery in any LX these days, but the Sport Package adds exclusive Moonlight White cowhide. But if your day job pays anything close to America's median household income, you'll need a lucrative moonlighting gig to afford the LX Sport Package.
More From Cars.com:
4. Flaunt Those Features
All LX trims retain Lexus' Remote Touch Interface, a mouselike controller for the 12.3-inch dashboard display we've reviled for years. Controls notwithstanding, it's well-equipped on the luxury front: The Sport Package includes heated and ventilated front and second-row seats, four-zone climate control and power sliding adjustments for the second-row seats. That said, it's unclear whether Lexus added a few items widely available elsewhere that the LX still lacks — Apple CarPlay and Android Auto smartphone connectivity, or lane-centering steering — as none were available for 2019.
Cars.com's Editorial department is your source for automotive news and reviews. In line with Cars.com's long-standing ethics policy, editors and reviewers don't accept gifts or free trips from automakers. The Editorial department is independent of Cars.com's advertising, sales and sponsored content departments.