5 Ways Nissan's Rogue Dogue Pampers Your Pooch
2017 Nissan Rogue Dogue Concept; Cars.com photos by Evan Sears
CARS.COM — Nissan's one-off Rogue Dogue made a visit to our studio recently, and we got a chance to test its dog-friendly features. Unfortunately, our regular stunt dogs were unavailable, so my dog, Gus (aka GusGus, aka Goose) had to fill in.
Related: Video: Ensure Your Pet Travels Safely in the Car
Gus, who certainly does not have a future as a model but who remains a Very Good Boy, got to try out a bunch of the features on the Rogue Dogue that cater to canines.
1. Integrated Ramp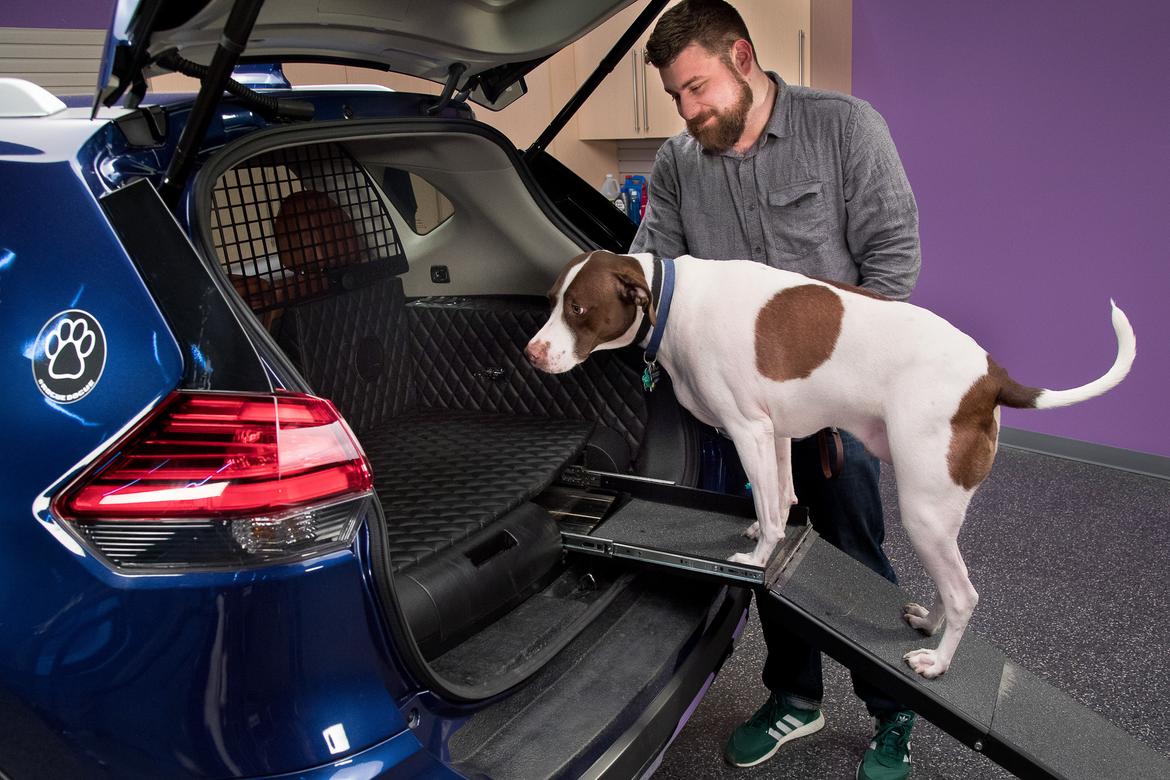 Nissan raised the cargo floor a bit to accommodate two-drawer underfloor storage. On one side are all the bits and pieces for gadgets we'll get to shortly; on the other is a built-in ramp for easy access by four-legged passengers. The ramp is covered in high-traction material, and unlike an underfloor ramp on a rental box truck, it folds. Watch your fingers!
2. Fold-Down, Non-Spill Food-and-Water Bowls
Have you ever tried to give your dog water straight from a bottle? Some dogs take to it easily, while others — like Gus here — have difficulty figuring out the mechanics. Integrated food-and-water bowls that fold away when not in use are perfect for longer trips and considerably reduce potential mess.
3. Integrated Shower, Dryer With Water Reserve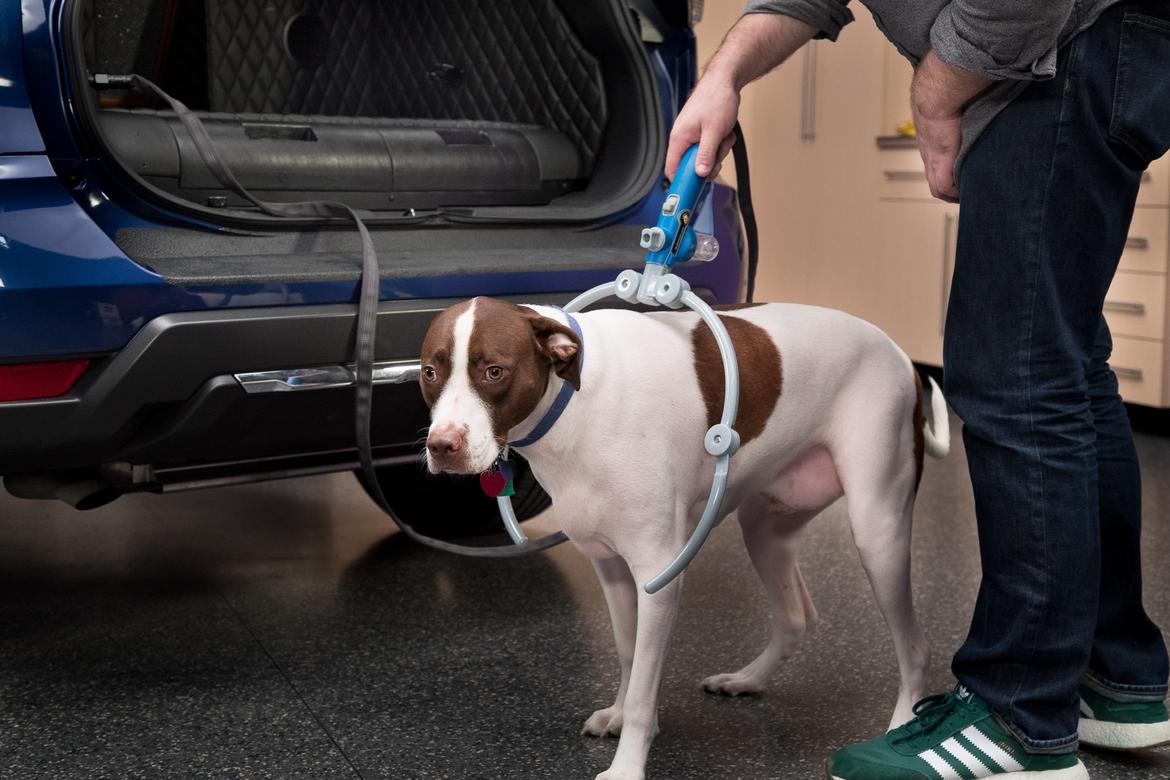 That second underfloor drawer contains the hose and hoop-shaped wand for the dog shower as well as the hose for the dryer, and the left side of the cargo area has a built-in 10-gallon water reserve. This is where the Rogue Dogue straddles the line of "too much" very nicely. It won't always be necessary to wash and dry your dog, but you'll be thankful it's there if you go exploring with a dog who likes to do this:
4. Second-Row Dog Hammock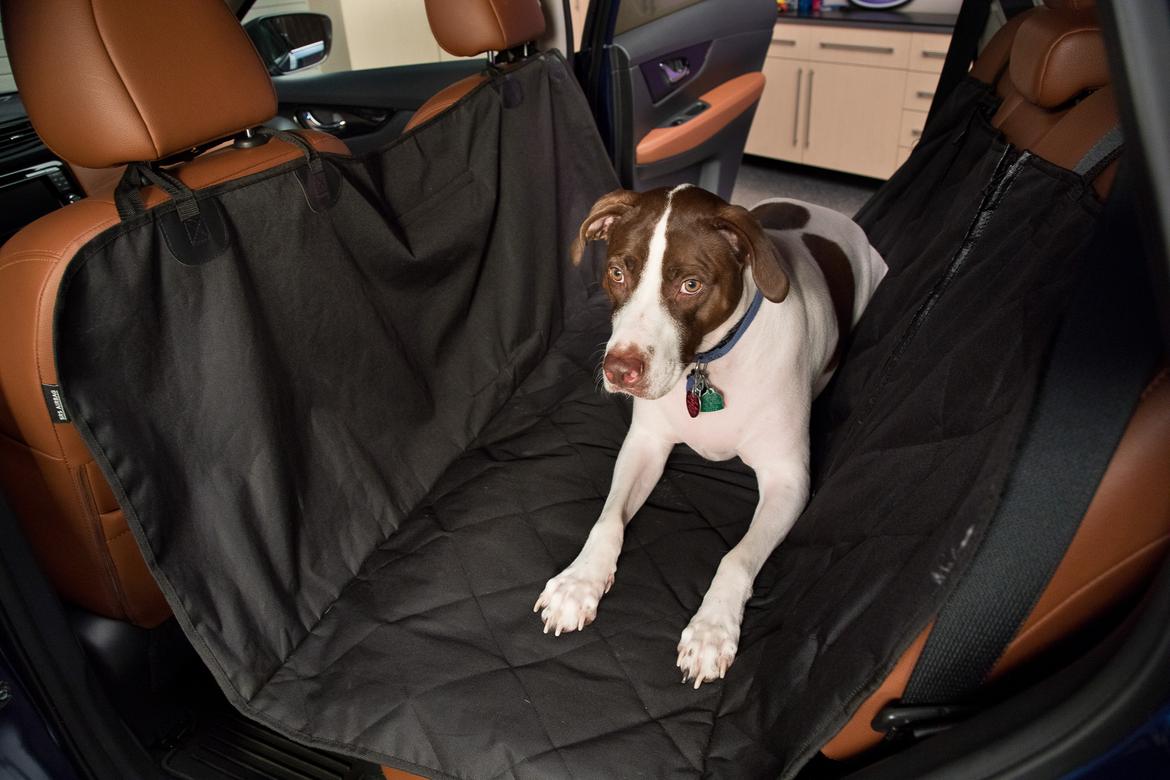 The second-row hammock is a nice addition in case you've got multiple dogs, or if your dog is a little too big for the Rogue's cargo area. Gus was actually a little too tall sitting upright to fit due to the raised floor, so it would be better to transport him in the second row. It's also removable in case you drive around with bipedal passengers.
5. Good, Non-Slip Surfaces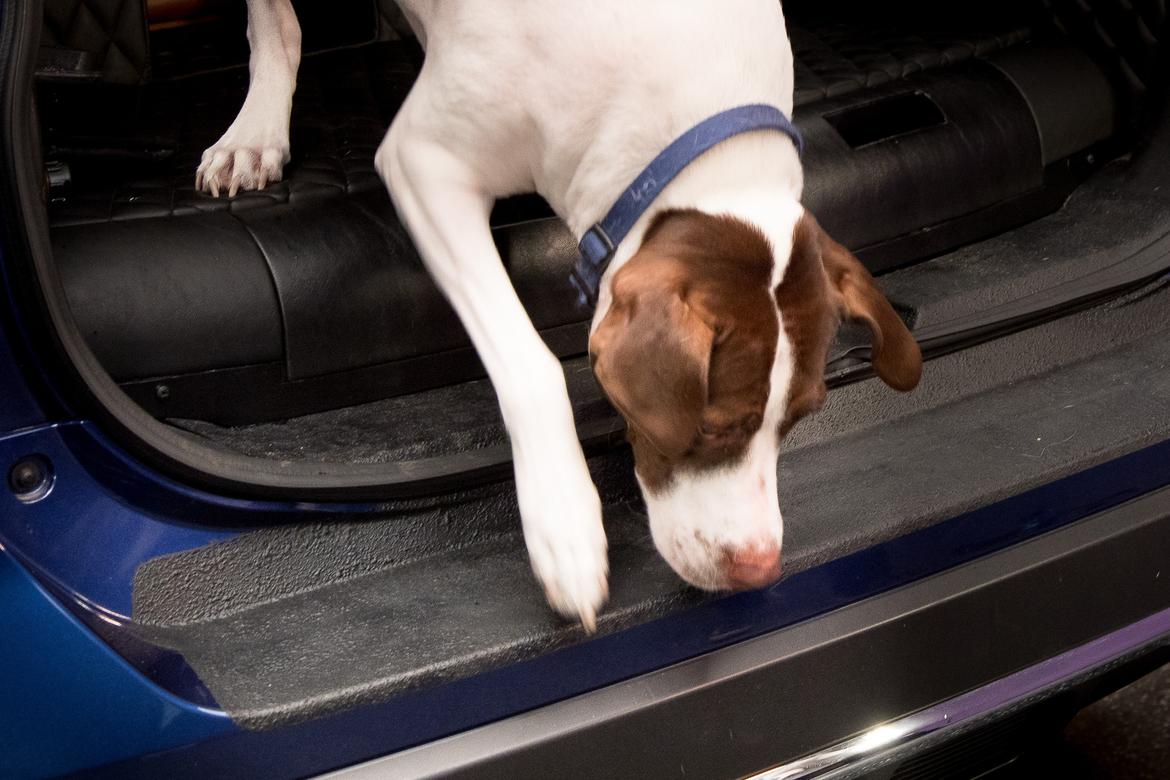 What really made me happy was the nice little touch on the rear bumper. Rather than a painted or chromed surface, Nissan coated it in a bedliner-like material. That allowed Gus to use it as a step to jump out of the car, since he had trouble understanding the concept of a "ramp." The hammock in the second row is textured for good traction, and the dog bed and quilted leather surfaces in the cargo area all provide sure footing, as well.

The Rogue Dogue also includes an integrated poo-bag dispenser, a custom partition to keep dogs from flying forward in a collision or during sudden braking, harness clips, a dog first-aid kit and heated air vents to keep your pup warm.

There are also cameras in the base of each sideview mirror that can be triggered to capture footage of your dog with its head out of the window enjoying the ride or interacting with other dogs, pedestrians or drivers (PSA: Letting your dog stick its head out the window is unsafe and inadvisable, but since you're likely gonna do it anyway ...). Unlike the integrated wash-and-dry system, this feature jumps right over the "too much" line with a rocket-powered motorcycle, but it's still nifty.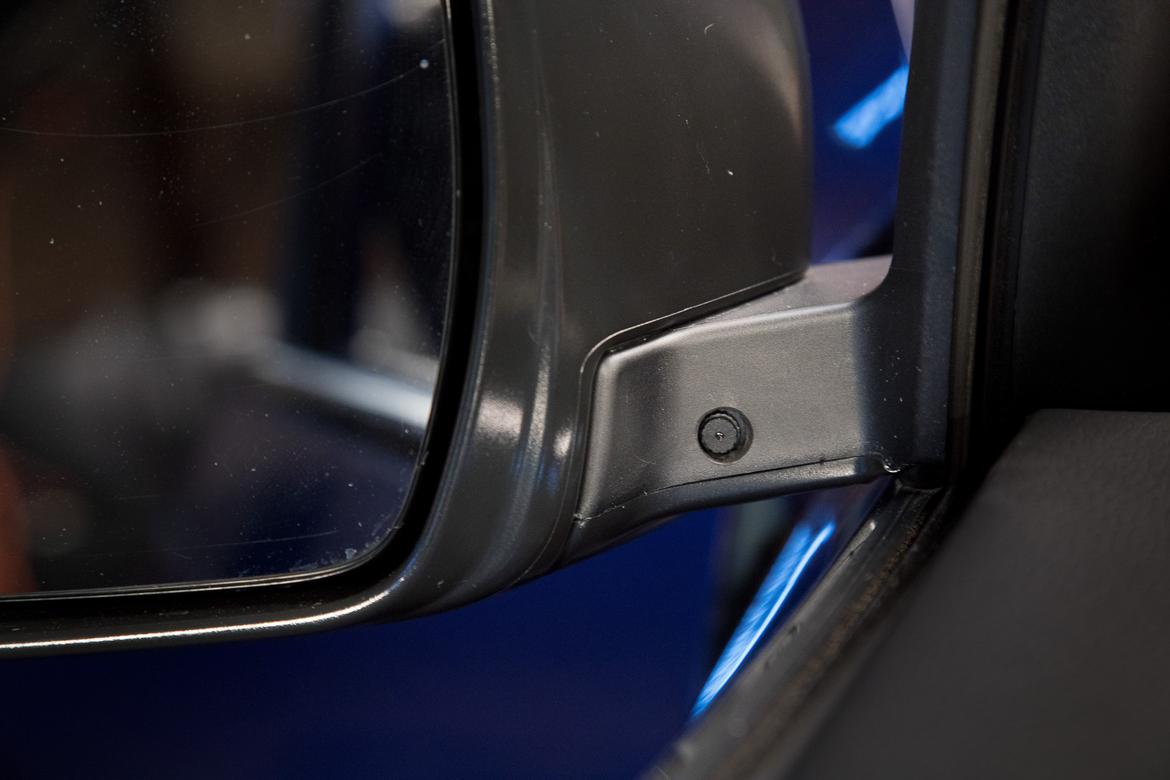 It might also be too much to expect Rogue Dogues to be built and sit on dealership lots waiting for a buyer, but it would be nice to have these features available as an orderable package.

Cars.com's Editorial department is your source for automotive news and reviews. In line with Cars.com's long-standing ethics policy, editors and reviewers don't accept gifts or free trips from automakers. The Editorial department is independent of Cars.com's advertising, sales and sponsored content departments.