5 Weird Convertibles for Spring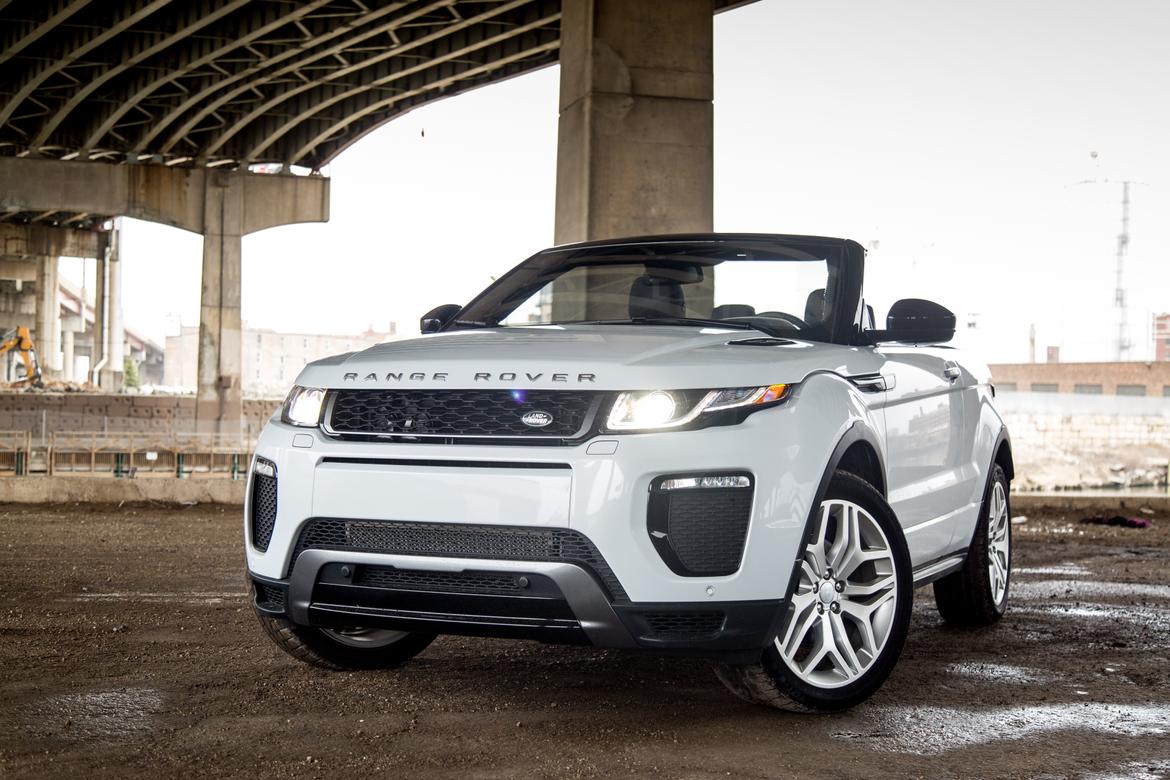 CARS.COM — There are bad convertibles, but then there are just plain weird ones — and maybe a mix of both. It's springtime and we just wrapped up testing the Land Rover Range Rover Evoque convertible that's part SUV, part convertible and 100 percent head-turner. In the spirit of springtime and us testing the Evoque convertible, here are five convertibles that cross into the realm of weird by not starting life as a coupe.
Related: 2017 Land Rover Range Rover Evoque Convertible Review: Quick Spin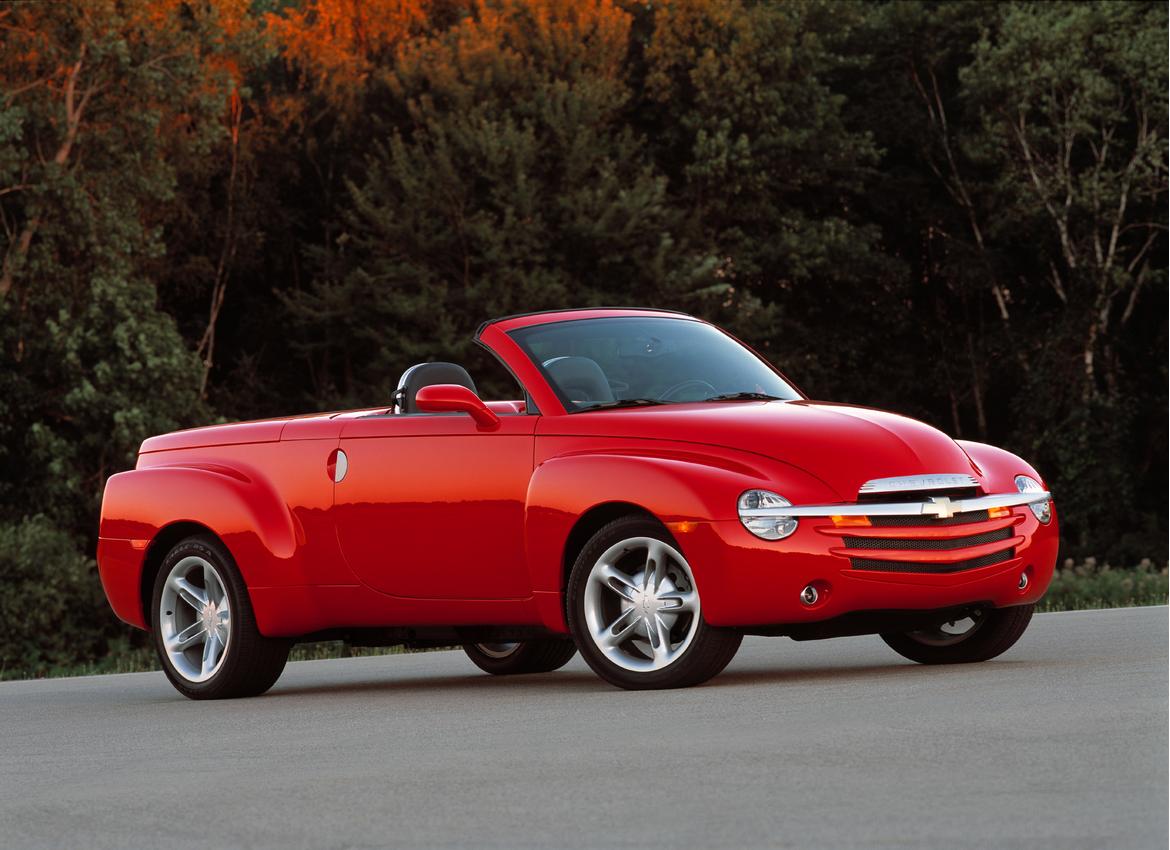 Chevrolet's SSR (Super Sport Roadster) looked like a concept car when it debuted as a 2003 model, and it still does today. It had a retractable hardtop, truck bed and 20-inch rear wheels. Chevrolet upped the cool factor in 2005 by replacing the 300-horsepower, 5.3-liter V-8 with a 390-hp, 6.0-liter V-8, and added a six-speed manual transmission option; the SSR is the very definition of "WTF."
Perhaps most closely related in style (not styling, but being a crossover-SUV-based convertible) is the Nissan Murano CrossCabriolet that took a very good SUV and turned it into a very weird convertible. Weird isn't bad, though, and the CrossCabriolet offered all-wheel drive in a perfectly comfortable crossover SUV with enough room for four adults plus a retractable soft-top — not to mention a lifelong conversation starter.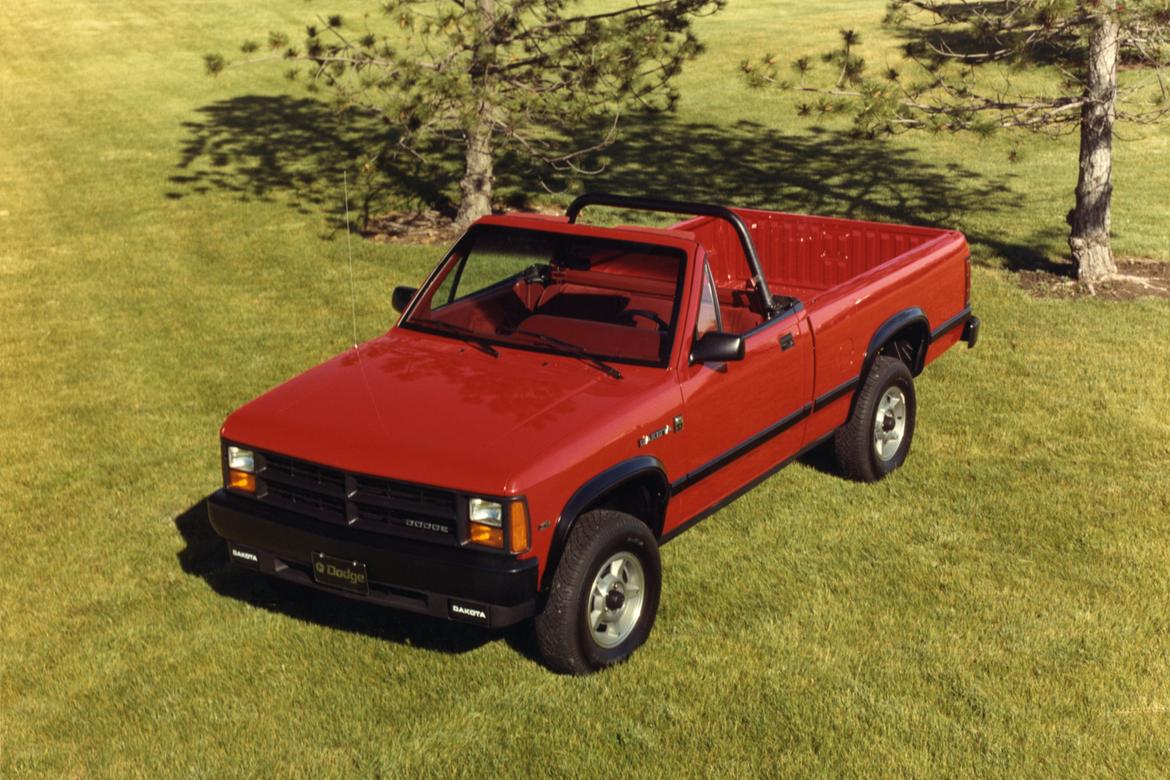 Surprisingly, the SSR isn't the only pickup truck convertible made in the last 30 years. Dodge introduced a droptop version of its Dakota mid-size pickup truck in 1989 with a retractable soft-top and single rollbar over the passenger compartment; looking back, maybe it wasn't the safest choice. In a Chicago Tribune review of the truck published in 1989 available on Cars.com, automotive journalist Jim Mateja writes: "Weird? To be sure. Fun? No doubt about it."
He continues: "But a convertible top adds a new dimension. If the truck owner can expose the cargo in the rear bed, why not expose his or her dome in the passenger compartment."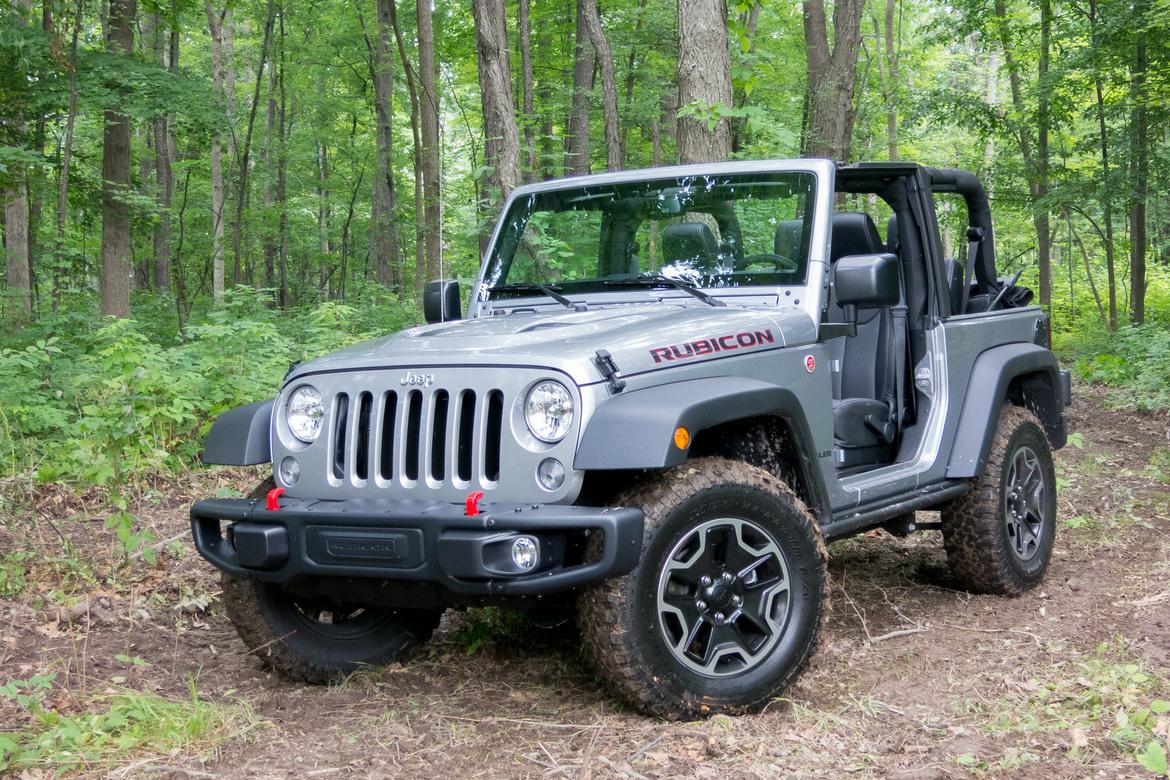 We couldn't leave out the quintessential roofless off-roader. It's amazing that Jeep still makes a vehicle with a removable roof, doors and no side airbags. The Wrangler's short wheelbase and knobby tires make for a sketchy ride quality that isn't for everyone, but it remains exhilarating to drive sans doors and roof. Well, except when it's time to reinstall the standard soft-top, which takes practice and patience.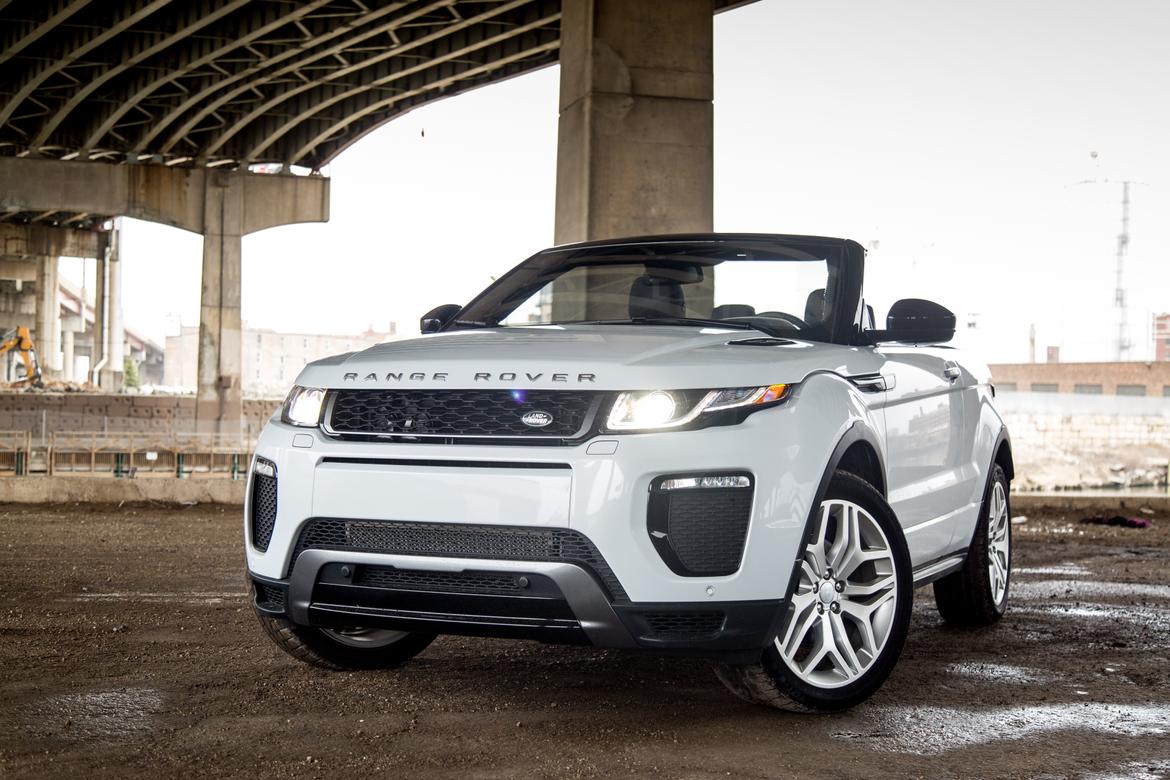 Last, but certainly not the shortest-named, is the 2017 Land Rover Range Rover Evoque Convertible. The Evoque is without a doubt the most luxury-oriented of the group. No-roof utility vehicles are nothing new to Land Rover, nor Jeep, with their brands originating as four-wheel-drive vehicles with no tops. They've certainly come a long way, and the new Evoque convertible has signature off-road capabilities as well as a power-retractable acoustic insulated roof, climate-controlled seats, heated steering wheel and huge 10.2-inch touchscreen.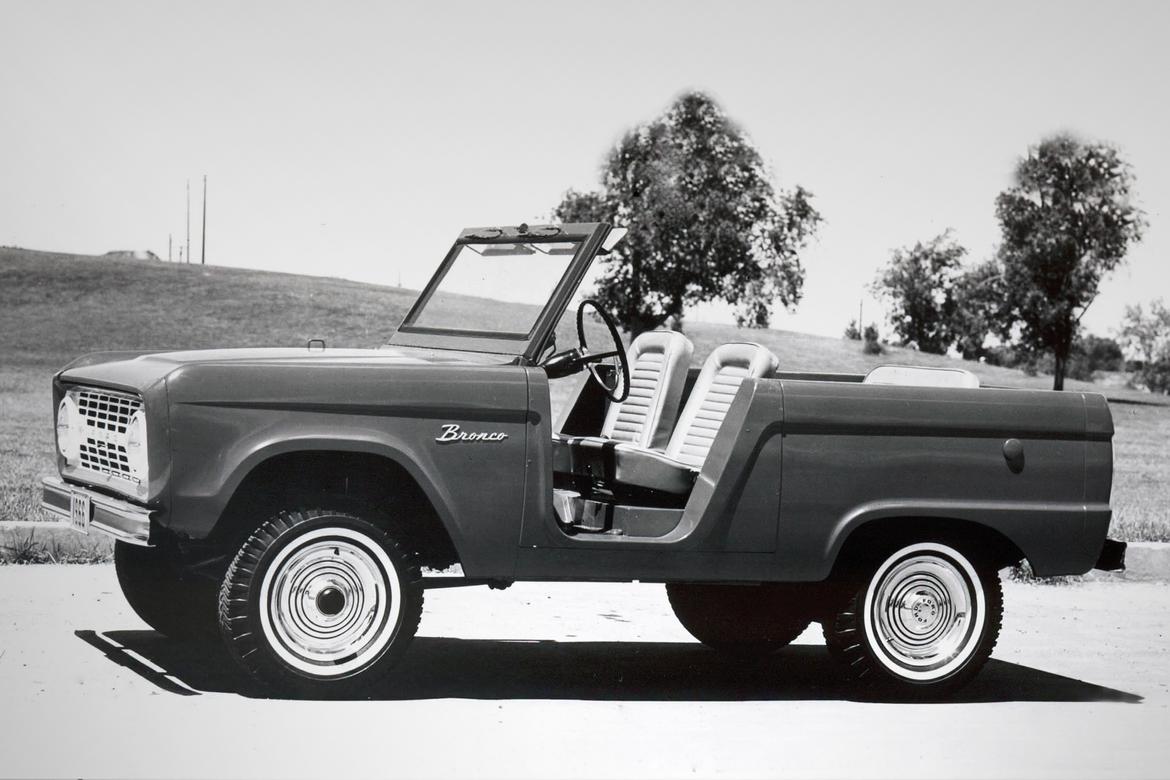 Some consider the Bronco to be Ford's first SUV, debuting in 1966 and available in three body styles: pickup, wagon and, for a limited time, roadster with removable roof and doors (or half-door inserts). If you haven't heard, the Bronco is scheduled to return in 2020, so we must ask: Will it have a removable roof like its predecessor? Stay tuned to our Bronco news here to find out.